Nexus 6: 10 Things You Need to Know Right Now
While the Nexus 5 is still holding strong on the Google Play Store, new Nexus 6 rumors have rekindled the idea of a Nexus 5 successor. With rumors swirling, we take an updated look at the most important things to know, right now, about the Nexus 6.
Since the arrival of the HTC-made Nexus One all those years ago, consumers have grown accustomed to Google's yearly Nexus smartphone release. Typically, the company holds an event in October ahead of a November release and the Nexus smartphone goes on sale in time for the holiday shopping season. The past three Nexus smartphones, the Galaxy Nexus, Nexus 4, and Nexus 5 were all launched in this way.
In the beginning of the year, Nexus 6 rumors began to swirl and they pointed to another Nexus release from LG, the company behind both the Nexus 4 and the Nexus 5. Rumors suggested that it would arrive later this year alongside a new Android update and that the device would be based, in part, on the LG G3, LG's current flagship.
Several weeks ago, those Nexus 6 rumors died off thanks to a claim from the well sourced evleaks. According to Blass, the LG-made Nexus 6 was canned in favor of a release under the rumored Android Silver program in early 2015. With Nexus 8 rumors swirling, the Nexus program didn't appear dead, but a 2014 Nexus smartphone seemed to be on the outs.
Then, Google I/O 2014 happened. There, the man behind the Nexus program indicated that it was not dead. With a Nexus 8 all but confirmed for arrival alongside the Android L update, this didn't tell us much of anything.
And then a few days ago, Nexus 6 rumors picked up once again. Yesterday, those rumors were backed by a brand new report from the same publication that outed Google's Android Silver program, a program that was initially thought to be coming to replace the Nexus program. With rumors swirling, we want to take a dive into the latest Nexus 6 rumors and several other rumors that seem to be aligning themselves with the rumored launch.
Here are the most important things you need to know, right now, about the Nexus 6.
Code Name
Google tends to name its Nexus products after creatures that live in the sea. For instance, the Nexus 5 is called hammerhead. The Nexus 10? It's called manta. The Nexus 4 is mako and a version of the Nexus 7 2012 is called tilapia. So why is this is important?
This is important because two separate reports, one from Android Police and one from The Information, suggest that Google is working on a new device called Shamu. Shamu, for those unfamiliar, is the name of a famous killer whale that died back in the 1970's. In other words, this is a new device that's named after an aquatic create and thus, there is a very good chance that it's a Nexus device.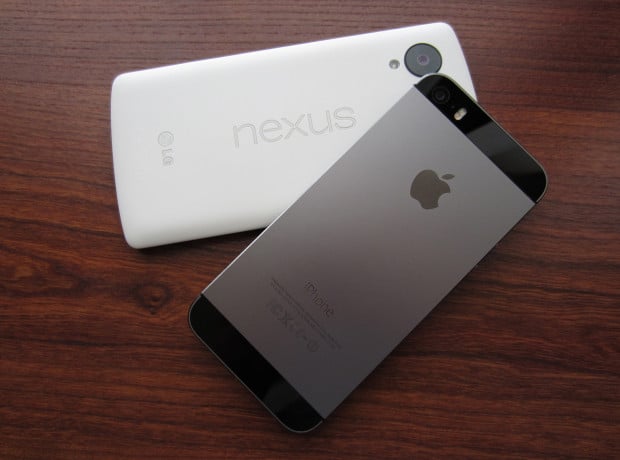 Both publications suggest that it's not a tablet and that it's a "phablet" a name given to devices that have characteristics of a tablet and a smartphone. The 5.7-inch Samsung Galaxy Note 3, for instance, is called a phablet because it uses a big screen and a stylus.
So while the 2014 Nexus smartphone appeared to be dead in the water, it looks like there is a pretty good chance that we'll see one this year. And consumers evidently have some internal shifting at Google to thank.
Manufacturer
Both publications suggest that it will be Motorola, not LG, that releases the Shamu, a device that we're calling Nexus 6. Motorola is one of the few major Android manufacturers that hasn't produced a Nexus device. Samsung, LG, and HTC all have. In other words, this is a dream come true for Motorola enthusiasts.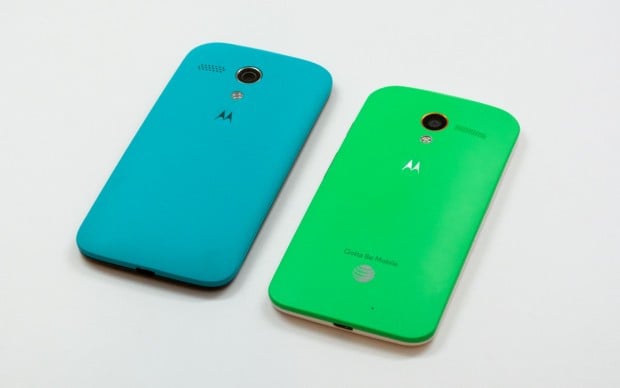 Evidently, Motorola and Google started work on a Nexus after the Lenovo acquisition and it appears that the sale of the company will not affect the company's plans to push a Nexus smartphone out onto shelves. It also appears that Google is using Motorola because it wants to use some of the company's software features including Active Display, the fantastic feature that debuted alongside the Moto X last year.
While nothing is confirmed, this is certainly the closest we've ever been to a real Motorola smartphone with Nexus branding.
Release Date
The Motorola Nexus 6 release date is apparently slated for November, a window that slots in perfectly with Google's usual Nexus smartphone release window. A specific date hasn't been mentioned but that's not surprising given how early it is.
Display
This device is expected to be a massive smartphone, perhaps as large as 5.9-inches. That lends some credibility to the Nexus 6 name as well. It's not clear what kind of resolution we might see but given that the trend is QHD, we will almost certainly see it deliver a high-end, high-resolution display that is perfect for gaming and watch movies.
Specs
Thus far, we've only heard about a single specification beyond the display. The Nexus 6 rumors point to the inclusion of a fingerprint sensor that will bring added security and convenience to Nexus users. While devices like the Samsung Galaxy S5 and iPhone 5s come with fingerprint sensor technology embedded into their home buttons, it's not clear how the Nexus 6 will utilize the tech.
Motorola was one of the first smartphone manufacturers to incorporate a fingerprint sensor into a smartphone, the Motorola Atrix 4G from 2011 has one on board, so this is a feature that's certainly within the realm of possibility.
Android L
If a Nexus 6 release does take place in 2014, it will almost certainly happen alongside two new products. The first, the Android L update that Google announced at Google I/O 2014. Android L figures to be the company's next big Android update release though the software is currently without an official release date.
Android L rumors put the release inside October, November or December, at least for HTC devices. This lines up with Nexus 6 release rumors which means that there is a very good chance we'll see it arrive alongside the new update. Android updates always accompany brand new Nexus hardware to shelves, this should be no different.
Nexus 8/Nexus 9
The other product is the Nexus 8 from HTC. The device, also known as the Nexus 9, is heavily rumored and at this point, all but confirmed barring unforeseen setbacks.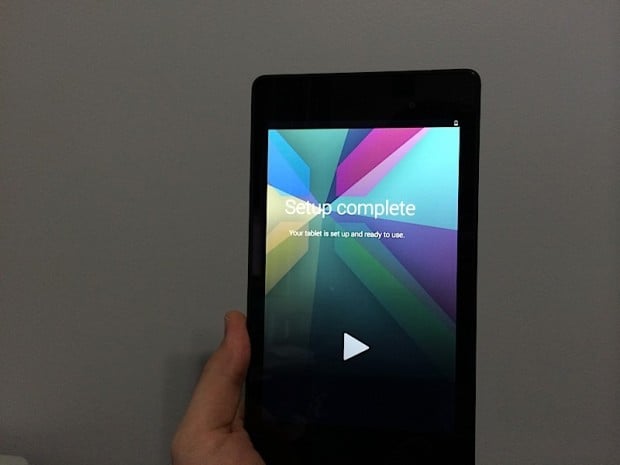 Nexus 8 rumors point to a high-end device with a zero-gap aluminum unibody design similar to the HTC One, an 8.9-inch 2048 x 1440 full HD display with a 4:3 aspect ratio, 4G LTE, 64-bit NVIDIA Logan 64-bit processor (Tegra K1), 8MP rear camera with Optical Image Stabilization, and a 3MP front-facing camera for video chatting.
Surprise. Rumors put the device inside of the fourth quarter.
Unknowns
Unfortunately, there are still a ton of unknowns when it comes to this smartphone. The design, camera, processor, storage, price, and carriers, all key components of any smartphone, remain in the shadows.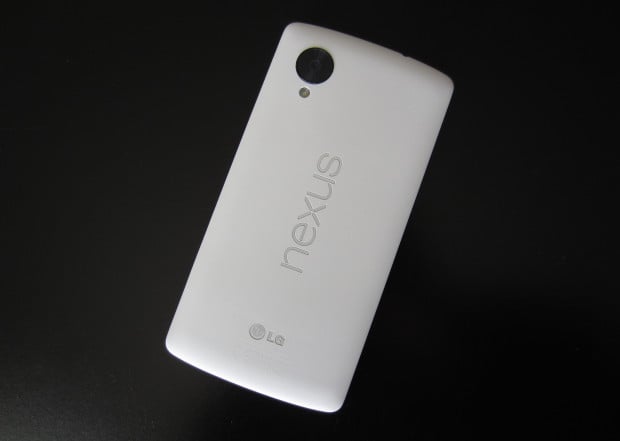 Nexus smartphones and tablets are typically "reference designs" or devices that are meant to show manufacturers what Android can do. This usually translates to high-end specifications. The Nexus 5, for instance, boasts a camera with Optical Image Stabilization, a powerful quad-core processor, and an extremely cheap price tag.
We usually see Nexus rumors start to firm up in the weeks before the announcement so expect to hear quite about this device over the course of the next three months if Google is indeed planning a release.
Loads of Competition
Know that the Nexus 6 will not be the only big name option out on shelves when and if it arrives later on this year. There are a number of high-end smartphones on shelves right now including:
There are also several rumored devices on the way including the Samsung Galaxy Note 4 and the Moto X+1, a successor to Motorola's Moto X from last year. The Nexus 6, if real, will almost certainly be a top smartphone option but know that it won't be the only one. 2014 is packed with high-end smartphones that will give it a run for its money.
Android Silver
It's not clear what this means for the Android Silver project that was rumored for early 2015 with companies like Motorola and LG said to be on board. The Information's information suggests that the Android Silver program was supposed to be lead by Google Chief Business Officer Nikesh Arora. Arora is leaving Google and his absence could lead to some changes.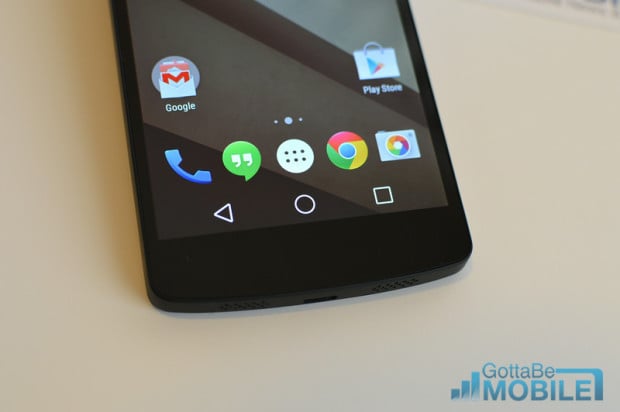 Without Arora, it appears that Android Silver may not even happen. What this means for Nexus and the LG device that's supposedly coming in February of 2015 is unclear. What is clear is that there is some chaos happening over there in Mountain View.

As an Amazon Associate I earn from qualifying purchases.