Nexus 6: 25 Things to Expect
Google's Nexus 5 is still relatively new having been released back in late 2013. Its age though hasn't stopped Nexus 6 details from trickling out including some Nexus 6 details from Google itself. And while rumors are still scarce, we've already begun to receive questions about Google's next Nexus smartphone.
Those in the hunt for a new smartphone in 2014 are going to be faced with an extremely difficult decision. Already, we've seen two of the biggest names of the year arrive. This week, the all new HTC One made it to shelves. Next month, it will be the Samsung Galaxy S5. These are two of the top smartphones of the year and they're going to be extremely tempting to those looking for a new device right now and months down the road.
We're also starting to hear about the smartphones that are just over the horizon. Devices like the LG G3, Samsung Galaxy Note 4 and even a new Nexus 6, Google's rumored flagship. Many consumers are likely going to consider waiting for these big name devices to arrive before settling on a brand new smartphone.
As these launches get closer, we're starting to get a ton of questions about not only the official smartphones but the rumored ones as well. In particular, consumers are interested in what Google has up its sleeve for later on this year.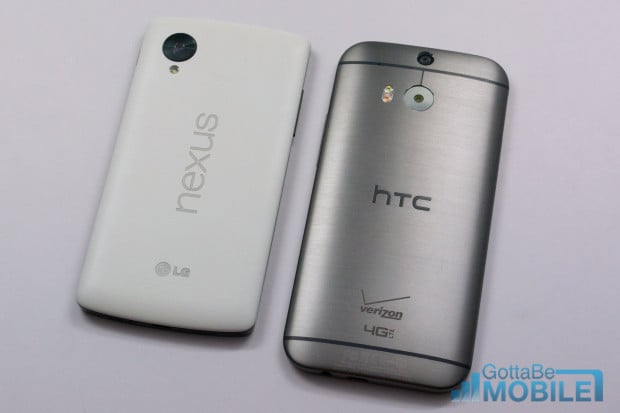 Every year, Google releases a new Nexus smartphone and this year's model, if there is one, will be the sixth-generation Nexus, thus, the name Nexus 6.
It's still early in the year, so many details remain in the shadows, but that doesn't mean that we can't offer our own predictions while we wait for the rumor mill and Google itself to confirm the next Nexus smartphone.
Here, we take a look at 25 things that we think consumers should expect from the Nexus 6. Some of these are obvious, some of them are specific, and we think all of them have a pretty good chance of panning out.
Nexus 6 Name
1. For the past five years, Google releases a new Nexus smartphone. And every year, Google blesses its new Nexus  smartphone with a new name. First, the Nexus One's name changed to Nexus S. The year after that, it was the Galaxy Nexus. A year later, the Nexus 4. And now, we have the Nexus 5.
So, consumers can expect this year's Nexus to be called something other than Nexus 5. 2. The name that makes the most sense is the name that we, and others, have begun calling it ahead of launch: Nexus 6. The number six makes a whole lot of sense given that the device will be the sixth-generation Nexus.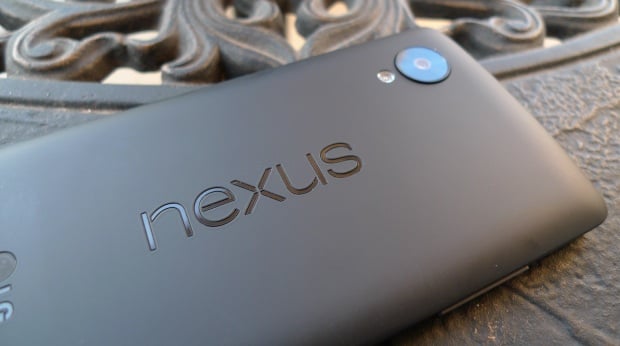 We also think it makes sense from a marketing standpoint. Nexus devices are no longer just for developers. Google markets these devices as consumer-grade smartphones and tablets. One only needs to look at the Nexus 7's marketing campaign from last year to know that these are devices built with the masses in mind. A brand new name would only serve to confuse people.
We expect Google to keep the Nexus name and we expect it to attach a six at the end. It will resonate the most with consumers and Google is in the business of selling its products to make money.
Nexus 6 Launch
3. First of all, expect Google to release a brand new Nexus smartphone of some kind. It's clear that there is still demand for vanilla-Android powered devices. The Nexus 4 sold like hot cakes and the Nexus 5 itself has been in and out of stock over the past few months. Many people swear by vanilla-Android and it would be shocking to see Google pull the plug in 2014.
It's also hard to argue with the rumor mill. A number of credible rumors, that align with one another, point to a release later this year. We saw Nexus 5 rumors emerge early in 2013 so there is probably some truth to what we've heard here in 2014. Expect a new Nexus smartphone to touch down in 2014, beyond that, it's hard to say.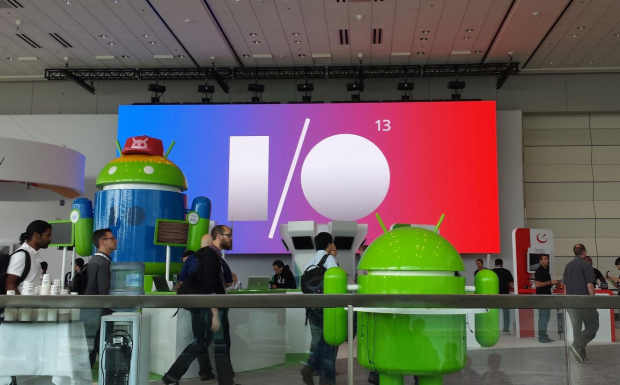 4. Nexus smartphone launches typically follow a familiar pattern. Google waits until the end of the year and shortly after the iPhone launch to debut a new Nexus smartphone. The last three Nexus smartphones have all launched in October before arriving on shelves in November. And rumors suggest that we will see the same from the Nexus 6.
Android head Sundar Pichai says that a new Nexus smartphone will not arrive in the first half of the year. We've also seen rumors point to an arrival no later than October. This fits the Nexus mold and Google's pattern. This is what we expect to happen. Let the Nexus 5 run its course, use 2014 to settle on a manufacturer, a design and a release target, and push it out in the familiar release window. A launch at Google I/O, which falls in the second half of the year, would be uncharacteristic and shocking.
5. Expect Nexus 6 rumors to fly around at a rapid pace ahead of launch. Nexus 5 rumors were flying around for a couple of months ahead of its release, same with the Nexus 4. If the Nexus 6 is coming earlier than normal, we should see the pace of rumors pick up in May or June. We don't expect that to happen though.
Nexus 6 Release Date
6. Google follows some distinct patterns when it comes to the releases of its Nexus products. First, it likes to get devices out almost immediately after announcing them. At the most, Nexus smartphones are released two weeks after their launch date. In other words, expect the Nexus 6 release date to emerge within a few weeks of Google's announcement, whenever that is.
7. As for the release date itself, with rumors pointing to October, we have to expect a release date in November, just like the past three Nexus smartphones. A release in the first half of the month gives it some breathing room ahead of Black Friday, one of the biggest shopping days of the entire year.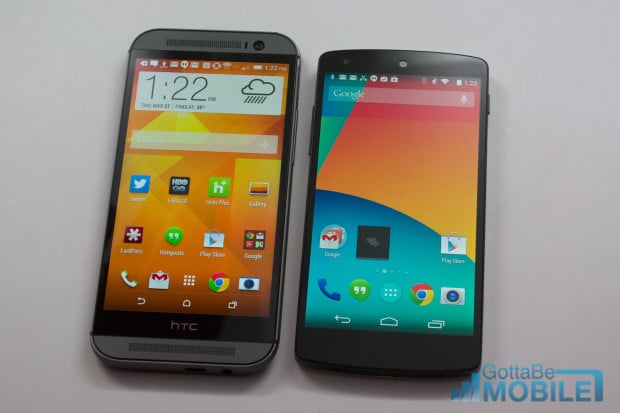 8. Second, it likes to put the device on sale through its Google Play Store. Expect the Nexus 6 to be sold through Google's online portal and expect heavy demand in the first couple of days. 9. Consumers should also expect the Nexus 6 to go on sale through various retailers. After the Nexus 4 debacle, Google made sure that its Nexus 7 and Nexus 5 were widely available in the U.S. and elsewhere. Expect the Nexus 6 to follow a similar path.
10. We expect a standard Google Nexus smartphone release. That means a lack of a pre-order and a release date that falls during the working week rather than on the weekend. 11. Expect Google to announce the release date when it launches the smartphone.
Nexus 6 Carriers
12. Nexus smartphones have an extremely interesting history when it comes to carriers. The original Nexus smartphones debuted unlocked for AT&T and T-Mobile, the United States' GSM carriers. When the Galaxy Nexus arrived, people were elated. Not only did it have LTE on board, it also was compatible with Sprint and Verizon. Google also sold an unlocked Galaxy Nexus for AT&T and T-Mobile.
Suffice to say, the Galaxy Nexus experience on Verizon was a debacle. Former Android head Andy Rubin called it a terrible experience and to this day, Verizon Galaxy Nexus owners are suffering. (Android 4.3 Jelly Bean has yet to roll out.) The failure of the Verizon Galaxy Nexus was one of the reasons why the Nexus 4 came without LTE and arrived for AT&T and T-Mobile.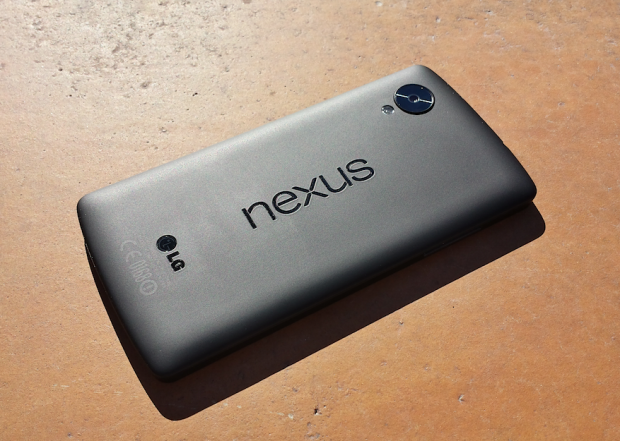 Things have improved with the Nexus 5 though. It arrived in November for AT&T, Sprint and T-Mobile and unlike the Nexus 4, it has LTE capabilities on board.
We expect the Nexus 6 to arrive with LTE data speeds on board for AT&T and T-Mobile at least. We also wouldn't be surprised if it landed on Sprint's 4G LTE network. Sprint is fighting a losing battle and it needs all of the help that it can get.
13. We expect the Nexus 6 to skip Verizon. The Galaxy Nexus experience and the problems it had with the Nexus 7 make us think that Google will stay away once again. It's just not worth the headache now that other carriers have closed the 4G LTE gap.
Nexus 6 Price
14. One the reasons the last two Nexus smartphones have been popular is because of their price tags. The Nexus 4 was extremely cheap and while the Nexus 5 was more expensive, its unlocked price was still much better than other devices in its class. The Nexus 5 starts at $399 unlocked, that's $250 cheaper than the 16GB iPhone 5s which starts at $650.
We can't see Google shifting away from this policy. It's what makes the Nexus brand stand out amongst the pack and we'd be surprised if the Nexus 6 came with a price tag that's far more expensive than $399.
15. It's hard to predict a specific price but we expect it to be cheaper than the $700 HTC One Google Play Edition that arrived earlier this week. Google will need to offer some space between the two prices in order create demand for the Nexus.
Nexus 6 Features
Display
16. Two separate reports claim that the next Nexus will be made by LG and that it will be a lightweight variant of the LG G3, LG's rumored successor for the LG G2. It's not entirely clear what "lightweight" means but we imagine that it probably means that it will feature lesser specifications, something that makes sense if Google intends to keep the price reasonable.
Rumors suggest that the LG G3 will come with a 5.3 or 5.5-inch QHD 2k display with 2560 x 1440 resolution. Other flagships, including the new HTC One and the Galaxy S5, sport full HD 1080p displays. This is not set in stone. Remember, rumors suggested that the Galaxy S5 would have a QHD display all the way up until its launch.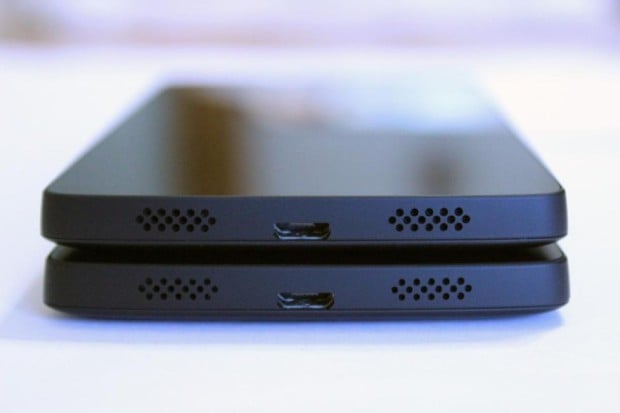 If the LG G3 does have a QHD display, and the Nexus 5 is made by LG, this could be a place where we see Google strip down features. High-resolution displays are extremely expensive and if it wants the Nexus to compete, it will need to keep the price down.
Nexus smartphones always come with big time features though so we fully expect the Nexus 6 to at least have a full HD 1080p display that matches the rest of the flagship smartphones on the market. We'd be surprised if the Nexus 6 went QHD, given the costs, and given that this higher resolution isn't going to be necessary for most people. Full HD is fantastic.
17. Expect the Nexus 6 to sport a large screen. Most flagship Android phones come with a large display and we don't expect the Nexus' screen size to shrink. We also can't see it getting much bigger than 5-inches. That seems to be the sweet spot for manufacturers and consumers.
Design
18. Google changes the design of the Nexus smartphone every year so consumers should expect the Nexus 6 to come with a design that's different than the Nexus 5's. How much different, we can't say, but with devices like the Galaxy S5 offering water and dust resistance, we wouldn't be surprised to see Google go that route. Nexus designs are always extremely durable.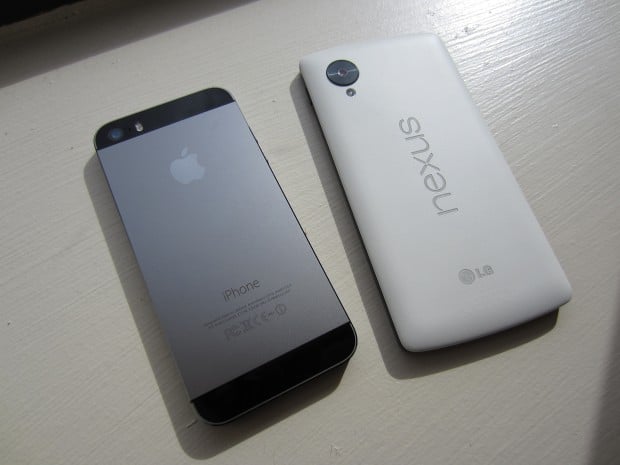 19. This isn't Samsung we're talking about here. Expect the Nexus 6's design to leak well ahead of its launch. Nexus smartphones almost always break cover early.
Camera
20. The Nexus 5 camera leaves something to be desired. It's one of the weakest parts of a device that we consider to be one of the best Android smartphones in the business. Yes, it features Optical Image Stabilization, but what good is this feature if the camera itself isn't that great.
Google's Vic Gundotra once promised fantastic camera improvements in future Nexus devices. That, combined with the Nexus 5's poor camera experience leads us to believe that Google will come out swinging in 2014. We fully expect the Nexus 6's camera to be one of its highly touted features.
21. Specifically, we wouldn't be surprised if Google offered some improvements similar to what Samsung did with the Galaxy S5. Faster auto-focus, better HDR, and the ability to take higher-resolution photos. We also expect Google to focus on photos and video in low-light, one of the weaknesses of the Nexus 5's camera.
Processor
22. Google always puts a speedy processor inside of its Nexus smartphones. The Nexus 5 sports a Qualcomm Snapdragon 800 quad-core processor and 2GB of RAM. It makes for excellent gaming and multitasking. We expect the same from the Nexus 6. It's impossible to say exactly what processor will be inside but something like the Qualcomm Snapdragon 805 makes sense.
Software
23. Nexus hardware always comes with new Android software. Expect the Nexus 6 to deliver a brand new Android update. Rumors point to an Android 4.5 release this summer so perhaps Android 4.6 or Android 5.0.
24. Expect the usual perks. Fast software updates and vanilla Android software. After all, this is a Nexus-branded smartphone that we're talking about here.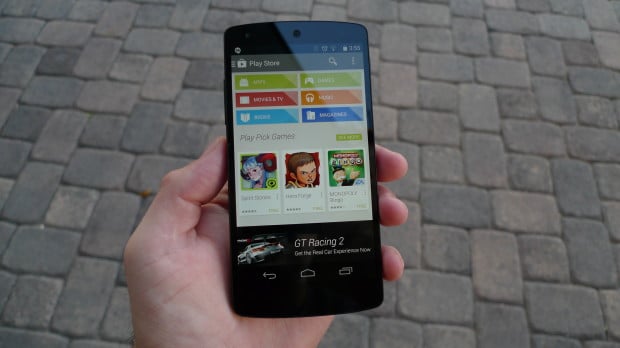 25. It's extremely difficult to predict what the software will have on board but at the very least, we expect Google to continue to improve performance, something that it does with every single Android update. We also wouldn't be surprised if the update delivered health features given that Google is ready to enter the wearable market.
Apple's iOS 8 looks like it will be heavily focused on health-related features and we'd be shocked if Google offer something similar in an upcoming Android update.

This article may contain affiliate links. Click here for more details.