Nexus 6 Android 6.0 Marshmallow Update Continues
The Nexus 6 Android 6.0 Marshmallow update started back at the beginning of October, but multiple owners with the T-Mobile Nexus 6 never received an update. Today though, we have good news, as the T-Mobile software update is finally ready and should arrive starting today.
At the end of September Google officially announced Android 6.0 Marshmallow, the software set to replace Android 5.1.1 Lollipop. On October 5th it was finally released. For whatever reason all versions of the Nexus 6 received an update to Marshmallow, except those on T-Mobile. Now, nearly two months later, it's finally here.
Read: How to Install Android 6.0 Marshmallow Right Now
Today T-Mobile's head project manager confirmed on Twitter that after rigorous testing the Nexus 6 Android 6.0 Marshmallow update has finally been approved, and should begin hitting all owners devices soon. Read on for more details.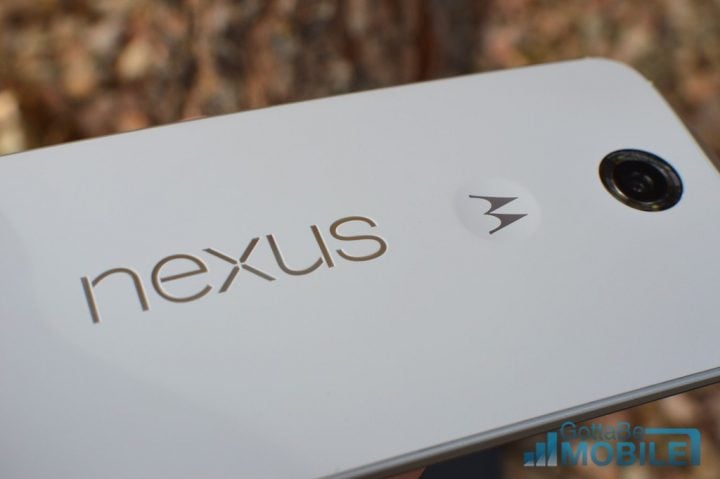 The Nexus 6 Android 6.0 update has been available since early October, and the how to linked to above will work just fine for any and all Nexus 6 owners. Google's factory images will allow the Nexus 6 to work on all carriers, including T-Mobile. That being said, T-Mobile Nexus 6 users are recommended to use the T-Mobile specific build, not the general version of Android 6.0 for all Nexus 6, because T-Mobile uses certain bands for their 4G LTE signal.
Essentially what this means is the other software versions work just fine, and those with a Nexus 6 on T-Mobile can use them, but for the best experience the T-Mobile approved update to Marshmallow is best. Band 12 4G LTE is what caused the delay.

The official T-Mobile Nexus 6 Marshmallow update with the build number "MRA58X" is the T-Mobile version. It has the carriers band 12 4G LTE which has a stronger signal, works in more places (like basements) not to mention adds WiFi calling, and works with their emergency 911 service. This was a critical part of the update, which was the cause of the delay.
Read: Android 6.0 vs Android 5.1 Lollipop: What's New
Everything above was rather technical. So all T-Mobile Nexus 6 owners need to really know is the Marshmallow update is finally ready, and should arrive today or within the next week or so. Their phones will have the latest Android 6.0 Marshmallow software with tons of new features linked to above.
Some of those new features include enhanced security, better battery life with Android 6.0 "Doze", permission controls, a smoother interface with better performance and animation effects, Google Now on Tap, better volume controls and a lot more. The comparison above is a great place to start in order to know exactly what's new.
Users can wait for the update to arrive, or head into settings > about phone > and check for updates manually. However, those that don't want to wait can always flash the update using our how to guide at the top of the page. Again, with that in mind, the actual update right from T-Mobile will deliver the best experience.
T-Mobile stated the update could arrive "soon" so no exact date has been given. We'll update once we have more details.