Nexus 6 Android 6.0 Preview 3 Impressions & Performance
Earlier this week Google finally announced Android 6.0 Marshmallow, the next major version of Android that is coming soon to a slew of smartphones and tablets, and is available now for select Nexus devices to test early. Here we'll be taking a quick look at the Nexus 6 Android 6.0 Developer Preview 3 update, and how it's performing as we wait for the official release.
Back in May Google revealed Android M, the codename for the software we now know will be called Android 6.0 Marshmallow and replace Android 5.1 Lollipop. The company has released two early access developer previews for the Nexus 5, Nexus 6, Nexus 9 and the Nexus Player, and yesterday the 3rd and final developer preview arrived.
Read: How to Install the Android 6.0 Marshmallow Preview Right Now
With Android 6.0 Marshmallow Google has a lot of plans. The company aims to make Android smooth, faster, have better battery life, be more secure with fingerprint scanners, and introduce some awesome new features like Doze for better battery life and Android Pay for mobile payments. While many of those are still unavailable to try now, here's how the 3rd and final developer preview is working out so far.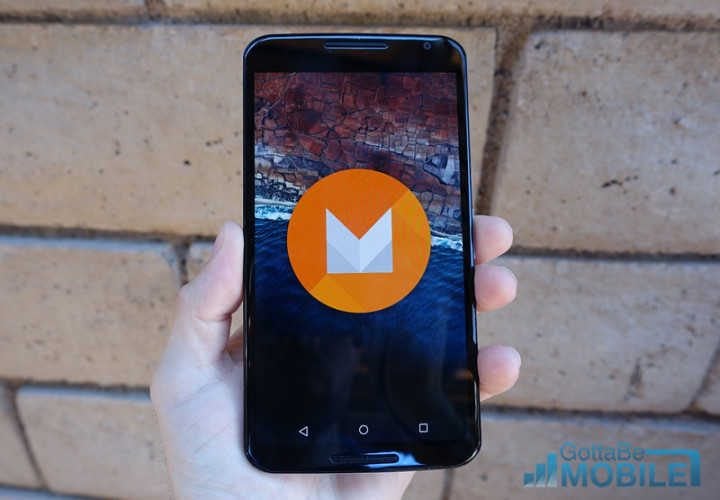 When Google announced Android M they shared a few key new features up on stage, but most of those are still missing from the developer preview they've released over the past few months. Google Now on Tap, Android Pay, fingerprint support (since no Nexus devices support it) and more are still missing. That said, we still have a polished Android experience, lots of small changes, and an overall better device than the Nexus 6 was when it ran Android 5.1 Lollipop.
Read: Android M vs Android 5.1 Lollipop: What's New So Far
In terms of what's actually new with Android 6.0 Marshmallow, the link above goes over everything that's new compared to Android 5.1 Lollipop, at least so far. More features will be revealed when Android 6.0 is officially released, but for now that's a good comparison. With that out of the way, here's our initial impressions of Android 6.0 Marshmallow (developer preview 3) on the Nexus 6.
Nexus 6 Android 6.0 Update
The update to Android 6.0 Marshmallow isn't here yet, but Google's already promised it will be released before the end of the 3rd quarter. Q3 is July, August & September, which means we can expect Android 6.0 M to start rolling out on or around the end of September, or in early October for Nexus devices.
That said, the link at the top of the page will explain how those with a compatible Nexus device can get it right now, and try the software early ahead of the release. It's worth noting that this is an early developer version of non-final software. It may have bugs and instabilities, and some features are still missing. At the same time, Google confirmed this is "near-final" software and the last developer preview before the official release arrives in the near future. Those on the developer preview 2 should receive an over-the-air update from the last version to the newest release, although I never received an update and manually flashed the 2nd preview on both my Nexus 6 and 9.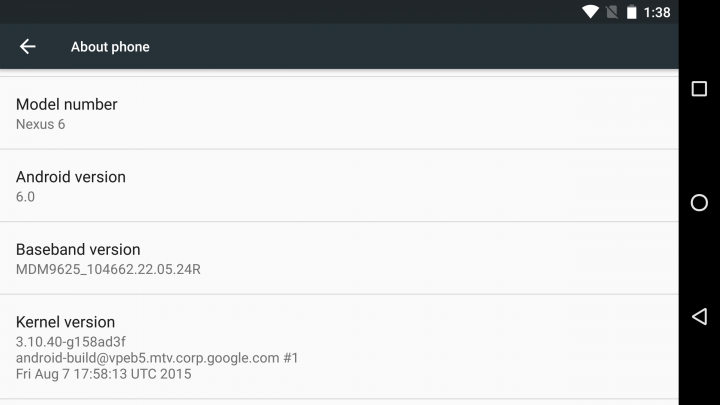 Google released factory images for multiple devices that users can try right now, but the actual Nexus 6 Android 6.0 Marshmallow update isn't coming for at least another 45 days or so, if not longer. We'll update once we know more on an official release.
Nexus 6 Android 6.0 Performance
So far so good. A good way to explain Android 6.0 would be fast, smooth, stable, and impressive. The Nexus 6 is an extremely powerful phone and now that Google has slowly ironed out many of the bugs and issues from Lollipop, we're experiencing no problems so far. My Nexus 6 is very fast, and I've yet to experience any performance issues. I did have a problem with the Tap N' Go restore once I booted Android 6.0 Preview 3, but quickly was able to get going and so far I've used the device as my daily phone for nearly 24 hours with no hiccups. My Nexus 6 is running like a well-oiled machine.
I wouldn't say performance was bad before, on Android 5.1 Lollipop, but it appears to be noticeably better on this latest developer preview of Android 6.0 Marshmallow. It's sad that a few features are still missing, and Google Now on Tap, which looks to be one of the best new features, works enough to get you excited, then says this will be available in an upcoming release.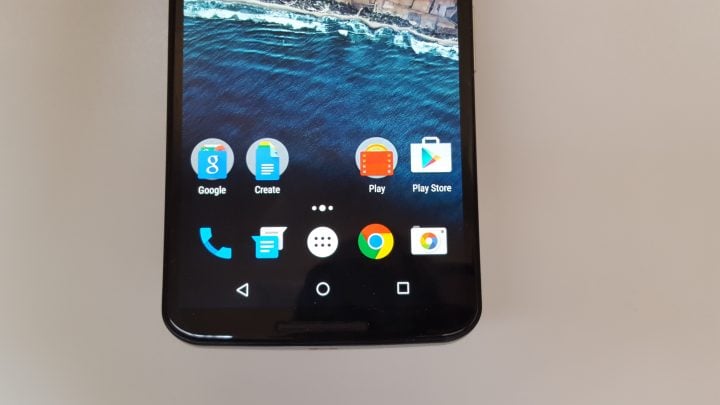 So far the Android M developer preview 3 doesn't appear to be much different than the first one. There are hardly any changes from the 2nd preview, but there are a few things new we'll mention below. Most of the changes were likely behind the scenes, as the user interface and almost everything else looks identical to how things were in July when the second preview was released. Expect an improved Nexus 6 once Android 6.0 finally arrives.
Apps
As far as apps go I've only had one problem since installing Android M months ago, all the way until today. And that is Sling TV and a few other apps aren't compatible with Android M. That's to be expected though, as it hasn't even been released yet. In the nearly 24 hours I've been using Android 6.0 Marshmallow (developer preview 3) I've not had any apps crash or freeze. Gaming has been good, and there's nothing bad to report. At least not yet. As time goes on, things could change. Android 5.0 had a nasty memory leak problem where after a few days or a week the device would start to lag, and would need a reboot. So far I'm having no problems, but it has only been 24 hours.
I've played games like Clash of Clans, Asphalt 8, and UNO, as well as ran Facebook, Instagram, placed calls, sent text messages with Textra, and used nearly every social network, all without fail. WatchESPN streams sports news and some NFL pre-season replays with no problem as well. I've had absolutely zero problems since updating to Android 5.1 Lollipop, and will update once anything surfaces worth noting.
As far as we know the memory leak problem was fixed in Android 5.1 Lollipop, and shouldn't be an issue whatsoever with Android 6.0 Marshmallow. I've yet to have any major problems over the past few months running the developer preview, and the same goes for this latest version released this week.
Nexus 6 Android M (6.0 Marshmallow) Battery Life
Google has promised improved battery life with each update to Android 5.0 Lollipop, and in Android Marshmallow a new "Doze" feature should make it even better. Essentially allowing apps to sleep, or "Doze" into a deeper state than usual, rather than waiting in memory ready to be called or re-opened. This is a similar approach iOS takes, and should make Android 6.0 much better in daily usage, and especially with standby battery life.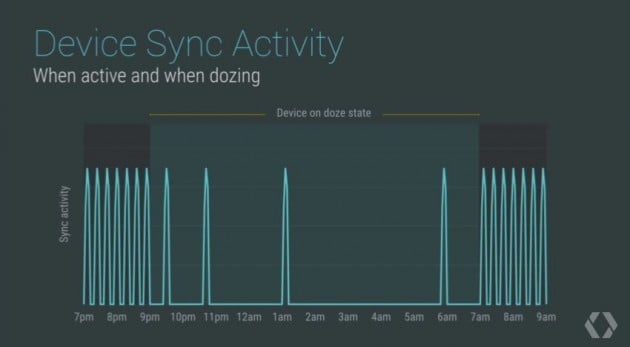 We noticed a huge increase in standby battery on the Nexus 9. The changes made make the quad-core processor run more efficient, less when not needed, and handle tasks in a different fashion. Overnight my Nexus 6 battery drain was about the same as it has been since installing Android M months ago, if not slightly better. It's hard to tell after just 24 hours of usage, and we'll update at a later date.
So far battery life does appear slightly better, but again, we'll need more time to fully test Android M, and more importantly Android 6.0 once it is officially released.
WiFi & Bluetooth
Connectivity is a major area of concern after any update, especially a large one like this. And while the Nexus 6 didn't have too many issues, we're not experiencing any either, so that's good. I used my Nexus 6 in the car with Android Auto today, without any problems, but we'll need to do further testing.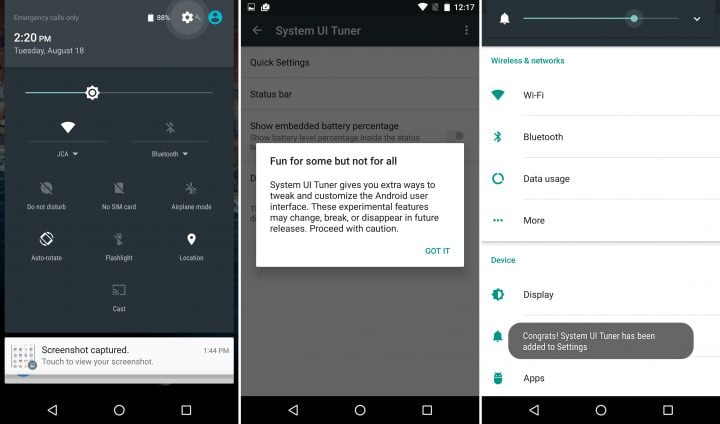 In the earlier Android M releases Google had a few things that are now missing. These aren't related to WiFi or Bluetooth, but were in the settings menu. They had a dark theme for the entire settings menu, as well as a system UI tuner to tweak and manage the quick setting buttons in the notification pulldown bar. Those are now missing in the Android 6.0 preview 3, but there is still a way to get the system UI tuner.
As shown above, long-press the gear-shaped settings button will enable a "System UI tuner" option in settings, which gives users some neat advanced controls over the interface and notification pulldown bar. This may or may not be present in the final version of Android shipping later this year.
A few users have reported GPS problems with this latest release, but I've experienced none of those here with my own device running Android 6.0 Lollipop developer preview three.
Speed
Android 5.1 was built for any device, including Android One budget phones for emerging markets, and Android 6.0 picks up right where that left off. Everything is extremely fast and fluid, especially on a powerful device such as the Nexus 6. We did a clean wipe and install of Android 6.0 Marshmallow, and so far everything runs smoothly including the starting and switching apps. Overall speed, performance and reliability is great since the update yesterday. We'll be testing it out shortly on the older Nexus 5, for a more varied set of results.
Should You Install Android 6.0 Preview 3?
The Android 6.0 Marshmallow developer preview is essentially a "near final" version of the latest software of Android, according to Google, and so far it's running great. Should users install it on their only main device, or a work phone? Probably not. That said, from our initial hands-on with this update and previous versions, it runs good enough to be a daily operating system for the Nexus 6.
Those who are willing to risk wiping out their device and flashing unfinished software with the tutorial at the top of the page can do so, otherwise we'd recommend waiting for the official release which is expected to be around the end of September, or early October. However, the wait may be slightly longer for those with devices from manufacturers like Samsung, Motorola, HTC and others.

As an Amazon Associate I earn from qualifying purchases.