Nexus 6 Comes Into Focus Ahead of Release
Google's brand new Nexus 6 is reportedly coming soon, with the launch and release date rumored to be happening extremely soon, and now a new press photo has leaked putting all the rumors into focus.
Rumors and leaks have been arriving at an increasing pace over the past two weeks with many claiming the launch date could be tomorrow, and now we finally have an image to put to the name. Popular and now retired leakster @evleaks has posted the first press render of Google's new phone.
Read: Nexus 6 Release: 5 Things Buyers Need to Know
Last year Google announced the all-new Nexus 5 and Android 4.4 KitKat at the end of October, with a release closely following a few weeks later. If all reports and rumors are accurate, the same is coming this month with the Nexus 6 and Android L. Read on for everything we know so far.
Last week we received our first solid release date and pricing rumors for the Nexus 6, when the Wall Street Journal confirmed the new 5.92-inch smartphone would arrive inside the month of October. Before that though, multiple images had leaked and some purported specs of the new phone.
However, today's leak comes from one of the most famed and accurate leaksters in the mobile space. Giving us a look at what is clearly a photoshopped (but likely real) press render of Google and Motorola's new smartphone. The image above is all that was provided, and it matches all previous reports, rumors, and leaks we've seen and heard thus far.
Read: Nexus 6 Rumors: What We Know So Far
Matching previous rumors, the photo shows a huge Moto-made Nexus smartphone running Google's latest upcoming Android L software update, front facing speakers, and even the aluminum ring around the outer edge similar to the Moto X (2014) released back in September. There's an odd blue hue to the photo, which could be the silver edge making an odd reflection with the light. We're hearing a black and white variant will be available, and possibly others.
The Nexus 5 was eventually released in Red, and rumors of a Yellow model were floating around but it never arrived. Being made by Motorola we could see customizable back-plates for users to select any color of preference, but we'll have to wait and see.
So what else do we know? Nothing has been confirmed yet but we should be learning more soon. Below are the latest official specs based on rumors, and a few possible Nexus 6 release date details.
Nexus 6 (Rumored)
5.92-inch 2560 x 1440 Quad-HD Display
2.7 GHz Quad-Core Snapdragon 805 processor with 3GB of RAM
32GB internal storage
Android 5.0 "L Release" (64-bit support)
13 Megapixel camera with OIS, 2.1 front camera
Ring Flash similar to Moto X
Front Facing Speaker
Aluminum frame around device like the new Moto X 2014
3,200 mAh battery
Above is what we're hearing will complete Google's brand new Nexus 6 smartphone manufactured by Motorola, and it's quite large coming in at 5.92-inches. A Nexus phablet, if you will.
Nexus 6 Release Date
The Nexus 6 release date is still a complete mystery, but we've received word from at least 4-5 different sources all suggesting something extremely similar, which isn't a coincidence.
Above we mentioned The Wall Street Journal claiming a launch and release date inside of October, and a few Android developers and leaksters have stated the same thing. AndroidAuthority claims October 15th or 16th, as the date isn't final. Their tipster says the new Nexus smartphone and tablet will both debut with Android L on the 15/16th, as a general announcement, and the release will be on or slightly after November 1st.
Yes, that means Google could be announcing the new Nexus 6 smartphone, Nexus 9 tablet, and the Android L release all tomorrow, October 15th, with an official release happening a few days later.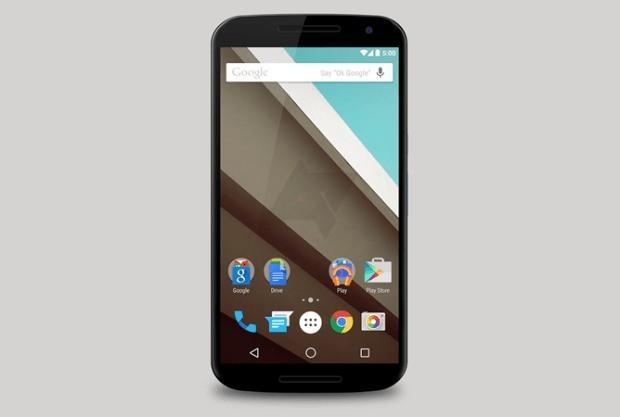 Another report suggests the launch will actually be November 3rd, but they only mentioned the Nexus 9 tablet with no reference to the smartphone. One thing is clear though, they're both coming, we just don't know exactly when.
Hopefully more details surface today, especially if rumors are accurate of an announcement tomorrow. Stay tuned!

This article may contain affiliate links. Click here for more details.