Nexus 6 Concept Brings HTC Nexus to Life
A new Nexus 6 concept isn't based on real Nexus 6 rumors but it does offer a realistic take on an HTC Nexus smartphone.
Every year, Google releases a brand new Nexus smartphone to replace the one from the year before. Last year, the Nexus 5 replaced the Nexus 4. The year before that, the Nexus 4 replaced the Samsung Galaxy Nexus. Earlier this year, it appeared that the company was on track to repeat history as Nexus 6 rumors swirled around teasing a number of different features. However, Nexus 6 rumors took a turn and it now looks like Google will skip a Nexus smartphone in 2014.
Rumors suggest that Google will not release a Nexus 6 in 2014 and that it will instead shift over to the Android Silver program in 2015. Android Silver is expected to incorporate a massive marketing campaign, several manufacturers including LG and Motorola, and Nexus-features like swift software updates straight from Google. Problem is, the first Android Silver devices aren't expected to debut until February, 2015.
Google says that Android Silver won't kill the Nexus program but it's still not clear how Nexus fits into its plans in 2014 and beyond. What we do know is that Nexus 6 rumors have laid dormant ever since evleaks reported that the device was dead in the water.
While the Nexus 6 isn't officially dead, things are looking bleak, and that has forced designers to take matters into their own hands. Designers have been busy cooking up their own versions of the Nexus 6 and the latest, a concept from Concept Phones, shows us what an HTC-made Nexus 6 might look like if it were tasked with building a new Nexus.
This new Nexus 6 concept offers an HTC-style design, it closely resembles the HTC One M8, in all black. It comes with speakers in the front, a hallmark of HTC's smartphone designs, and it shuns a physical home button in favor of virtual keys. The unibody design is fit for a high-end device like a Nexus 6 and it's a design that smartphone shoppers and Nexus enthusiasts alike can get behind.
The large, edge-to-edge display is another nice touch to a device that also features a large camera sensor with dual-LED flash and a massive Nexus logo imprinted on the back to signify its allegiance. Other specifications for this Nexus 6 concept are not provided though the focus is clearly on the HTC-style design.
This is not the first Nexus 6 concept but thus far, it's one of the few that's based on realism rather than fantasy. And while HTC may not be building the next Nexus smartphone, rumors suggest that it could be behind a Nexus product in 2014.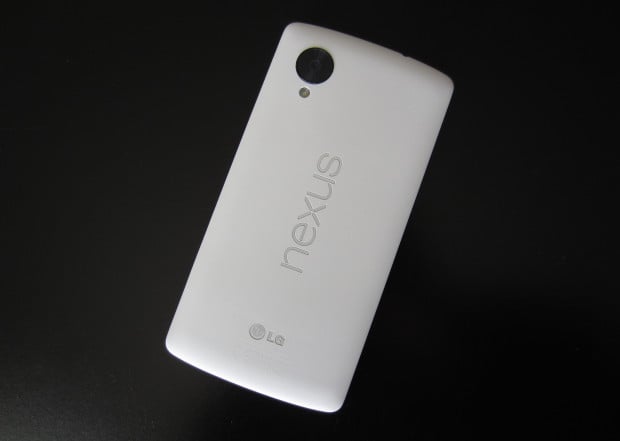 Nexus 8 rumors have swirled for several months now and they have keyed in on an HTC-made tablet dubbed Volantis and Flounder. Rumors suggest that the Nexus 8 will feature a number of big time features a zero-gap aluminum unibody design similar to design seen here, an 8.9-inch 2048 x 1440 full HD display with a 4:3 aspect ratio, 4G LTE, 64-bit NVIDIA Logan 64-bit processor (Tegra K1), 8MP rear camera with Optical Image Stabilization, a feature found on the Nexus 5, and a 3MP front-facing camera for video chatting.
In other words, it could resemble a larger version of this Nexus 6 concept. The Nexus 8 is expected to arrive with Google's new Android L update, the update that Google showed off at Google I/O, and an update that's rumored for arrival in October, November and December.
It's not clear how the Nexus 8 might fit into Google's current Nexus lineup though there is a very good chance that it will not be accompanied by a new Nexus 6 smartphone in 2014, HTC or otherwise. Instead, consumers might have to wait for next years shift to Android Silver.

This article may contain affiliate links. Click here for more details.