Nexus 6 Concept Teases Well Ahead of Launch
Google's Nexus 6 launch is likely months away at best but that hasn't stopped designers from dreaming up their own visions of the Nexus 5's successor. In fact, a new Nexus 6 render shows off a beautiful Nexus smartphone concept that very much looks like a Nexus smartphone only with a premium feel and a design that is a lot slimmer.
The Nexus 5 is still fresh in the minds of consumers. It launched only a few months ago and it will be the Nexus smartphone that will greet devices like the Samsung Galaxy S5 later this year. In other words, it's likely not going to be replaced any time soon, even if the 16GB remains difficult to find at the Google Play Store. That hasn't stopped designers from dreaming up their own Nexus concepts of the future.
A new Nexus 6 concept from Nexus6US shows us what a Nexus with a premium, slim design could look like. Nexus devices are known for their plastic designs and there are plenty of users who would be happy if Google decided to ditch the plastic in favor of a more upscale design. The overall form factor appears similar to the Nexus 4's shape though it does not feature the same glass back as the Nexus 4. The Nexus 4's glass back was not kept around on the Nexus 5, a device that uses a black matte plastic material for its design. Further information about the render is unknown though any Nexus 6 would likely come with some of the best hardware from the year's best phones.
There is a rumor circulating, suggesting that Google will can the Nexus program in 2015. If true, it would mean that this year's sixth-generation Nexus smartphone, if there is one, would be the last. A Nexus 6 is likely months away at least given Google's history of releasing one Nexus smartphone per year.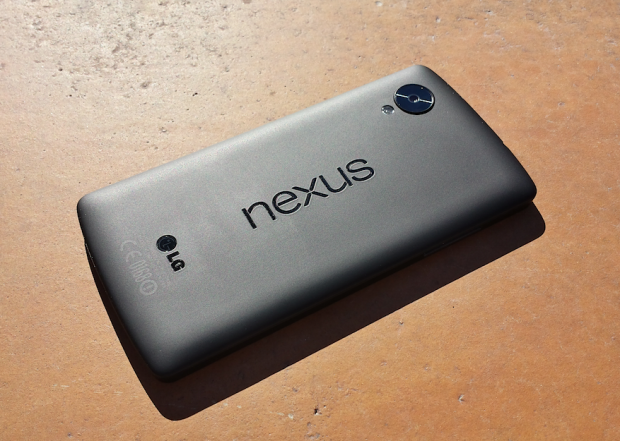 The company has stuck to a pattern, pushing out its Nexus smartphone, along with a new Android update, at the end of the year during the holiday shopping season. The Nexus 5, for instance, arrived with Android 4.4 KitKat in November shortly after its announcement on Halloween.
Nexus 6 rumors, at the moment, are scarce though again, Nexus smartphones typically pull from the year's best features. The Nexus 5 uses a Snapdragon 800 processor, 8MP camera with OIS and a 1080p display. Google also typically changes the design of the Nexus smartphone up year after year. And while this Nexus 6 concept may not look like the real thing, it's possible that Google will slim down the next Nexus device and perhaps, use different build materials to shake things up.