Nexus 6: Everything We Know So Far
Google's Nexus 5 has only been out since November but already we're hearing about the device that might come to replace it later on this year. While the Nexus 6 isn't confirmed, there are a number of rumors swirling and here, we take a look at everything we know about Google's alleged Nexus 6 smartphone.
At the beginning of last year, we started to hear whispers about a Nexus 5, a device that would come to replace the LG-made Nexus 4. The rumors were scarce but as time went on, they started to pick up more and more steam until we started to hear about the Nexus 5 on a near daily basis. On Halloween, Google announced the Nexus 6 and in November, the Nexus 5 was released onto the Google Play Store.
The Nexus 5 remains Google's flagship Nexus smartphone and there is a good chance that it will remain the company's top option for a majority of 2014. Google typically releases its Nexus smartphones in the second half of the year, just before the holiday shopping season. And while it should remain on shelves for most of 2014, rumors suggest that it won't be Google's leading Nexus devices for all of 2014.
History appears to be repeating itself. Just like last year, we're already starting to hear credible rumors about the next Nexus smartphone, a device that's being dubbed Nexus 6 due to it being the sixth-generation Nexus. We're probably still months away from its release but rumors are already starting to offer an early look at what Google might have up its sleeve for later on this year.
It has been more than a month since we took an in-depth look at the Nexus 6 situation and today, we want to take a look at everything we know thus far about Google's rumored Nexus 6, a device that will likely contend with the likes of the Samsung Galaxy S5, HTC One and the heavily rumored iPhone 6.
Manufacturer
Over the years, Google has utilized a number of different manufacturers for its Nexus smartphones. The original Nexus One was made by HTC, the Nexus S by Samsung, the Samsung Galaxy Nexus by, well, Samsung, and the past two Nexus smartphones, the Nexus 4 and Nexus 5, were both made by LG.
It has never used the same manufacturer three times in a row but it appears that that could change in 2014.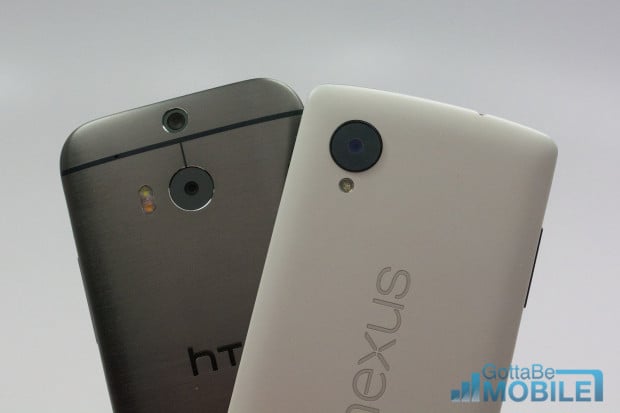 Rumors suggest that the Nexus 6 will be made by LG, the company responsible for the last two Nexus smartphones and devices like the LG G2 and the upcoming LG G3. In fact, the Nexus 6 will supposedly be based on the upcoming LG G3. The Nexus 5 was based, in part, on the LG G2 while the Nexus 4 was modeled after the LG Optimus G.
A report from Gizmodo Germany suggests that the Nexus 6 will be loosely based on the LG G3 that should arrive in just a couple of weeks. What this likely means is that the device will come with similar specifications but won't utilize the exact same feature set or mimic the exact same design. That report was recently backed up by another report from Android Geeks. In other words, those interested in the Nexus 6 would be wise to follow the LG G3 and its launch as it may give consumers an idea about what to expect from the next Nexus.
Nothing is confirmed yet but remember, one of the earliest Nexus 5 rumors suggested that it would be LG that would make the Nexus 5 so it's certainly possible that Google has already decided on the device's manufacturer.
Specs
If the Nexus 6 does take after the LG G3, it's possible that it will come with a number of high-end specifications on board. Nexus smartphones almost always borrow from the year's best technology so it wouldn't be surprising to see it borrow specs from one of the year's most heralded devices.
The LG G3 isn't official just yet but rumors have pegged most of its specifications. While these aren't confirmed, they're the closest consumers will get to a full Nexus 6 specification list.
LG G3 Specs (Rumored)
5.5-inch 2560 x 1440 Quad-HD display
2.5 GHz Quad-core Snapdragon 805 processor
2-3GB of RAM
16 and 32GB storage options, and micro-SD support
16-20 megapixel rear camera with OIS, 2MP front camera
Android 4.4.2 KitKat
3,300 mAh battery
Dual stereo speakers
Again, this is a rough sketch. The Nexus 6 specs will likely not follow this exactly but there is a very good chance that it will have at least some of these features on board if LG is indeed the manufacturer as rumors suggest.
Android Geeks claims that the Nexus 6 will borrow a feature from the Galaxy S5 and iPhone 5s and offer users a fingerprint sensor for added security and convenience. It's not clear if the fingerprint reader will be embedded in the home button or underneath the display. This feature would help to put the Nexus 6 on par with some of the top smartphones on the market.
A rumor out of Asia suggests that Google's Nexus could use a 64-bit MediaTek processor. The report suggests that the processor could be quad-core or octa-core. This type of processing power would put the Nexus 6 on par with devices like the iPhone 5s. The iPhone 5s utilizes a 64-bit A7 processor.
Software
Nexus smartphones always come with new Android software. The Nexus 5, for instance, arrived with Android 4.4 KitKat on board. So, it's safe to assume that the Nexus 6 will come with a new version of Android. Rumors suggest that Google is aiming to release a new Android 4.5 update this summer though it's not clear what will be on board.
A number of potential details have been rumored including a redesigned look with a flatter UI, a brand new design for Google+ and Gmail, and a new Calendar app with tweaks. While these might come with Android 4.5, that's not confirmed. It's possible that we could see them arrive later in the year with the Nexus 6. It's not clear at this point.
Release Date
Earlier this year, Android head Sundar Pichai confirmed that a new Nexus smartphone would not arrive in the first half of the year. Unsurprising considering Nexus smartphones tend to launch in October and hit shelves in November. Pichai's comments have been backed up by a series of rumors that suggest that the Nexus 6 will land by the end of October.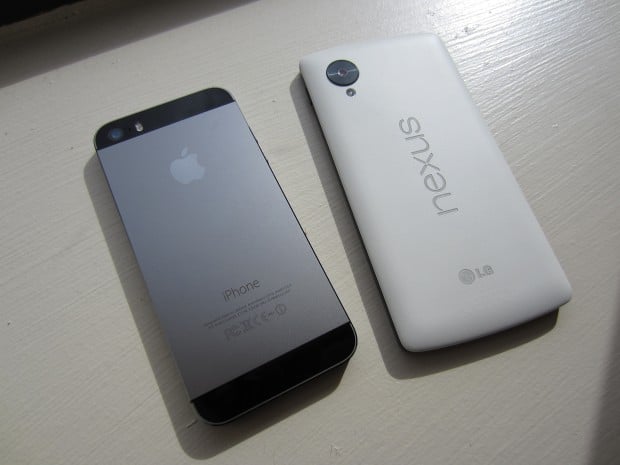 Specific launch and release dates are unknown but everything thus far points to a familiar launch and release process from Google. While it's impossible to rule out an early launch, it's looking like we could encounter the same October and November launch and release combo that consumers have grown accustomed to.
Another Nexus
Rumors assert that we could see a budget Nexus smartphone emerge with a price tag that's in and around $100. The device is rumored to be a entry-to-mid range smartphone and is thought to have a MediaTek processor. Other specifications remain unclear.
Google has never released two Nexus-branded smartphones in one year. And we've seen supposed Nexus devices turn out to be Google Play Edition devices so it's possible that this device may not be a Nexus and could be something else entirely. It's not clear at this point.
End of the Nexus Program?
Finally, rumors suggest that the Nexus 6 could be the last Nexus-branded smartphone from Google. Reports suggest that Google could be ditching the Nexus program in favor of something called Android Silver.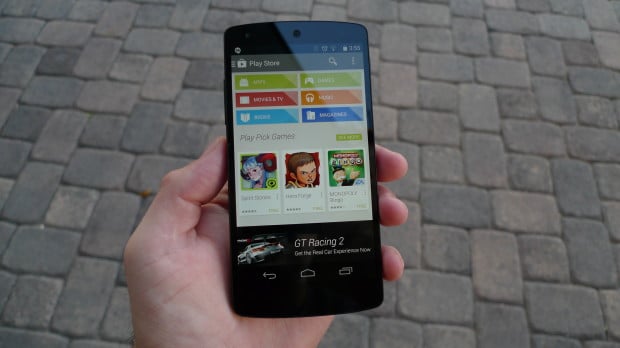 Android Silver will evidently be aimed at the high-end market, targeting Apple's iPhone. It will reportedly be open to several manufacturers which means that we could see several different devices on shelves at once.
The intent suggests that devices that fall under the Android Silver umbrella will get quick software updates, will offer high-end hardware, and will launch in the United States, Germany and Japan sometime next year. The report also suggests that Google will pump in its own money to market these devices and ensure that they get the attention they need. In other words, while they may not carry the Nexus name, they will be very similar to Nexus devices.

This article may contain affiliate links. Click here for more details.