Nexus 6 Leak Reveals All Ahead of Release
For months we've been hearing rumors about a new Nexus smartphone to go along with Google's new Android L release, and these last few weeks things are finally coming into focus. After a few new reports reportedly confirmed the specs, last night a brand new leak is reportedly revealing all the details about the new Nexus 6 ahead of the release date.
Over the past month more rumors have continued to emerge suggesting Google has two new devices in the works. One being a smartphone, and the other is reportedly a new HTC Nexus 9 tablet.  Rumor has it the Nexus 6 will be made by Motorola this year, rather than LG like the last two Nexus smartphones, and now we have our first render and confirmation of the device.
Read: Nexus 8 and Android L Release Date Rumored
We've seen rumored specs, leaked details, and even a purported image late last week, but now we have our first set of details that is reportedly from a highly reliable source. If the details and image below are accurate a 5.9-inch Motorola-built Nexus 6 is coming sooner rather than later.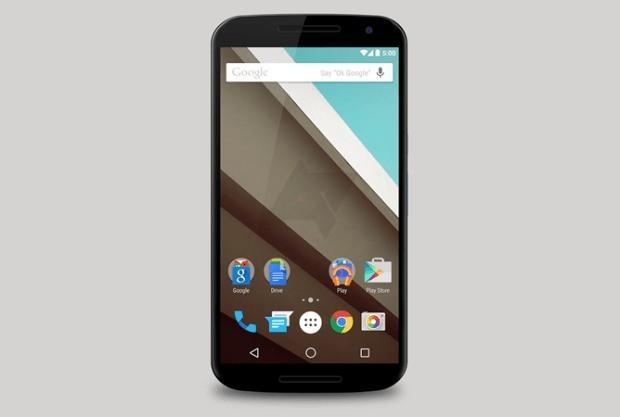 The same source that originally leaked the HTC Nexus 9 details is back again, suggesting the Nexus 6 is coming soon and will be an extremely impressive smartphone for buyers and Android enthusiasts or developers. According to AndroidPolice the image above is a very close render of what the new Motorola Nexus 6 will look like.
While rumors have been back and forth both suggesting we'll either see a 5.2-inch Nexus smartphone, or the large 5.9-inch Motorola Nexus, neither has been confirmed. And while we can't take the leak revealed here today as confirmation, it comes from reliable sources and matches earlier reports, as well as the image from last week.
So what can we expect from the all-new Motorola Nexus 6? A lot. According to an anonymous source the Nexus 6 will be the biggest, fastest, and best Nexus smartphone to date. Of course each new phone is better, but with a huge battery and stunning specs the Nexus 6 will compete with the Galaxy S5, LG G3, and even the iPhone 6 Plus. Naturally, given the massive screen size.
Read: Nexus 6 Rumors Continue to Swirl
Sources suggest the Nexus 6 will indeed be made by Motorola, and come with a large 5.92-inch 2560 x 1440 Quad-HD display. Under the hood is a powerful 2.7 GHz quad-core Snapdragon 805 processor with 3GB of RAM and 32GB of internal storage. Rumor has it the camera will be a quality 13 megapixel camera with optical image stabilization, similar to the new Moto X. The front camera is a 2.1MP shooter.
The rest of the design is very similar to the Moto X 2014, just bigger. That includes a Dual Ring-flash on back, the Motorola logo in the center, and likely a large Nexus branding like recent releases. There will be a durable aluminum frame around the entire device to make it a more premium smartphone, but that's all we know regarding the build materials.
Another major detail is the battery. The Nexus 5 didn't have very good battery life, and past Nexus smartphones haven't either. The all-new Nexus 6 will have a huge 3,200 mAh battery inside. Similar to the LG G3 and Note 3.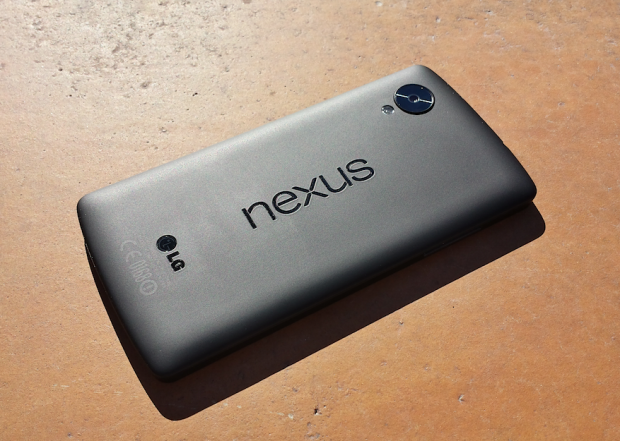 Being built by Motorola and powered by the Qualcomm Snapdragon processor the Nexus 6 should feature Motorola's new Turbo Charge feature. Allowing users 15 minutes on a new Turbo Charger that will give you 8 hours of battery life.
Of course the new Nexus 6 will be running Android 5.0 "L Release" which we're hearing could be named Lollipop or Layer Cake, but we'll have to wait and see.
Recently multiple rumors have suggested the new Nexus 6 and Nexus 9 tablet could both debut on October 15-16th with Android L at a launch event by Google, and be released starting on November 1st. This is only a rumor, but with all this news starting to surface thing could be lining up perfectly.
This leakster says the Motorola "Shamu" is the new 5.9-inch Nexus 6, and they even rated this news as 9/10 in terms of accuracy. Again, we can't confirm until we know more details, but it looks like the Nexus 6 is indeed coming soon. The only question now though, is will Google also release a smaller 5.2-inch Nexus 6 for those who don't want a large device? We'll have to wait and see.
Thoughts on the all-new 5.9-inch Motorola Nexus 9 with a Quad-HD display and a huge battery for all day usage? Let us know in the comments below.