Nexus 6 & Nexus 8 Spotted Together
It could be something, it could be nothing, but the names Nexus 6 and Nexus 8 have appeared next to each other as Nexus 8 and Nexus 6 rumors continue to swirl.
Rumor has it that Google is working on updates to its Nexus line of products. Rumors suggest that the company could have a Nexus 6 smartphone up its sleeve for later this year. They also suggest that a Nexus 8 tablet could be coming sometime this summer to bolster the company's Nexus line as it competes against the likes of the Kindle Fire HDX from Amazon and the iPad Air and iPad mini with Retina Display from Apple.
Both the Nexus 6 and the Nexus 8 remain firmly in the shadows though we have, in recent weeks, started to see rumors pick up. Last week, Nexus 8 rumors started swirling around thanks to some code discovered in the Chromium project and within Google's AOSP and today, new code has spawned more questions.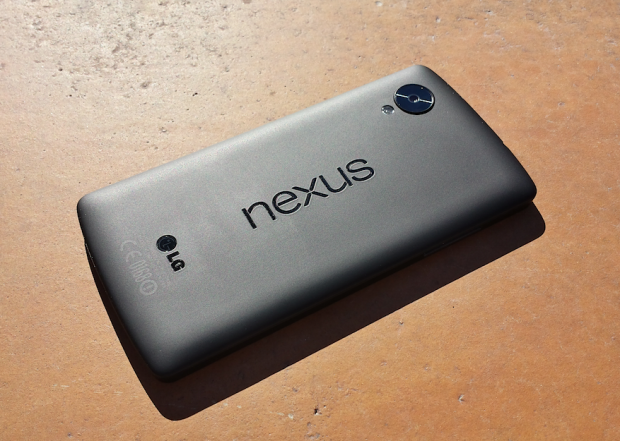 Florian Kiersch recently discovered two interesting references inside of source code in the Chromium project. The references aren't new but they are worth mentioning given the rumors that we've seen emerge out of Google's camp.
The references refer to a Nexus 8 and a Nexus 6. The text string clearly shows both names, names that have surfaced regularly since the beginning of the year. While some are claiming that this could be the first confirmation from Google, others aren't so sure.
Artem Russakovskii from Android Police points out that these values could be anything. They could be Google trolling the public given the rumors that are swirling around and they could also be the real deal. The references, he says, aren't reliable though there is no way to rule them out at this point.
Last year's Nexus 5 showed up early inside of a teaser video so this would not be the first time that Google's upcoming Nexus products leaked early. In fact, the company's code already points to the upcoming arrival of a device codenamed flounder, a device that is expected to be the rumored Nexus 8.
Last week we saw the "flounder" name appear not once, but twice. First, it appeared in the Chromium Issue Tracker. Then, the reference emerged inside of the Android 4.4.3 KitKat change log that Google posted to the Android Open Source Project. The reference in the AOSP noted that "flounder" was an HTC-made device.
Google's Nexus devices often use names of sea creatures for code names. For instance, the Nexus 10 is codenamed "manta". The Galaxy Nexus was codenamed "tuna." And finally, the Nexus 5 used a codename of "hammerhead." Google doesn't always use sea creatures for code names, the Nexus 7 was known internally as "razor" but "flounder" certainly does fit in with Google's pattern.
The Nexus 8 is also rumored to from HTC, not Asus. A recent report from CNET that cites Rhoda Alexander, director tablet and monitor research at IHS Technology, asserts that Nexus 8 production will begin in July or August. She also suggested that the tablet would be built by HTC and not Asus. A report from Digitimes, a publication that has a mixed track record, backs up those claims.
Rumors point to a premium Nexus 8 tablet with rumors centering on a high-resolution display, a larger 8-inch plus display, and a brand new 64-bit processor. The device is rumored to have a price tag that is marked up from the current Nexus 7 which starts at $299. Rumors suggest that it might be accompanied by a new Android 4.5 update though Android 4.5 rumors remain scarce.
As for the Nexus 6, rumors have firmed up and suggest that the device will take after the LG G3, a device that's expected to emerge at the end of the month. The device isn't expected to look or perform exactly like the LG G3. Instead, it may use the device as a reference much like the Nexus 5 used the LG G2 as a reference.
While the Nexus 8 could arrive in the middle of the year, the Nexus 6 isn't expected to touch down until the second half of the year. Android head Sundar Pichai has said that the Nexus 6 will not arrive in the first half of 2014.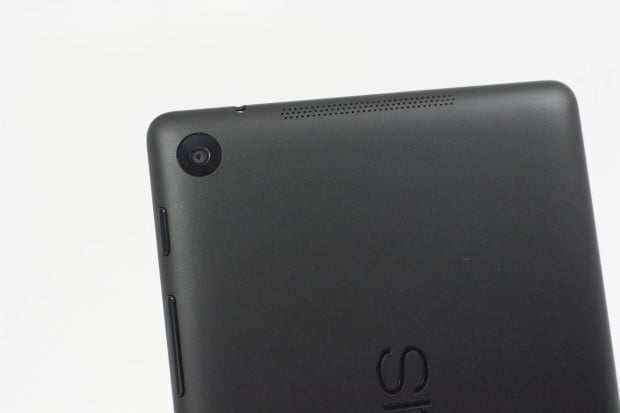 Nexus smartphones typically arrive later in the second half though Pichai's comments about the Nexus smartphone don't rule out an early arrival. Google I/O takes place in late June and in the past, we've seen Google use the event as a launch pad. Nexus 6 launch date rumors point to an arrival in the more familiar territory.
So while these references are extremely interesting, especially since we've heard a whole lot about the Nexus 8 and Nexus 6, they aren't a confirmation and they certainly don't point to an imminent arrival. Both of these devices could be real but we probably have a few weeks, at least, before we see Google announce new Nexus hardware and new Android software.

This article may contain affiliate links. Click here for more details.