Nexus 6 Release Date and Price Rumored
At this point it's pretty clear that Google and Motorola have been working hard on a new smartphone for the Nexus lineup, possibly called the Nexus 6. Over the course of the past few months more rumors have continued to emerge suggesting Google will actually release a new Nexus 6 and Nexus 9 tablet together, and now we have more details.
While rumors and leaks have been surfacing at an alarming rate over the past 2-3 weeks, today we received two major key details prospective buyers will want to know about. We've been hearing rumors of an October release date for a while now, and now according to the Wall Street Journal those are accurate.
Read: Nexus 6 Rumors: What We Know So Far
Today the Wall Street Journal is reporting that Motorola and Google's secret device codenamed "shamu" which we've heard on many occasions, will indeed be a 5.92-inch Nexus 6, and it will arrive this month. Yes, they say it will actually be released this month. Read on for more details and what to expect regarding a release date and price.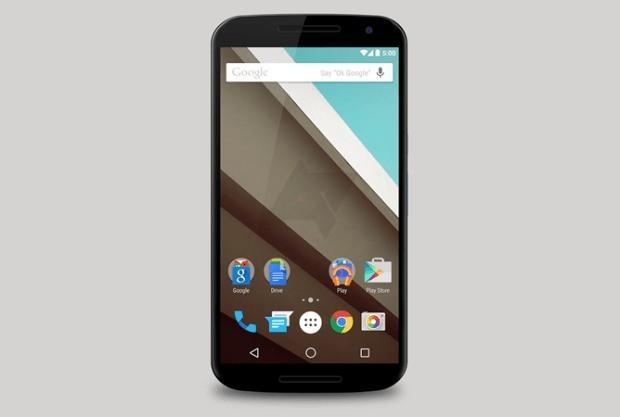 The Nexus 6 has been in and out of the news and rumor mill for months. Last week our first actual image of the device surfaced, and now we're hearing a release date as well as the potential price buyers can expect to pay. The first major leak arrived at the end of last month from Android Police, but now at least 5 sources are all claiming an October announcement and release date.
According to the Wall Street Journal report, three sources have all confirmed Google's new Nexus 6 will be announced and released inside the month of October. This is big news as previous rumors had it coming around November 1st, or shortly thereafter, not in October. However, we have heard October 16th was the "announcement date" with a release coming later. So things are still a little shaky at this point.
The image above is another photo that emerged of the device last week, confirming a huge 5.92-inch smartphone is indeed coming soon from Google and Motorola.
If a release date is indeed coming in the month of October, and not just a release, we can expect tons more details to surface any day now, with Google making some major announcements in the near future. Rumor has it Android 4.5 or 5.0 "L release" will debut on the new Nexus 6 and Nexus 9, so Android users have a lot to look forward to this month.
Nexus 6 (or whatever it ends up being called) should come in under £450, but don't expect ultra cheap.

— Paul O'Brien (@PaulOBrien) October 9, 2014
Popular Android developer Paul O'Brien recently confirmed from one of his sources that the Nexus 6 (also rumored to be called the Nexus X) will be available for under £450 in his region. A quick conversion and that has it coming in around $750 US dollars, which is obviously wrong.
It's worth noting the Nexus 5 is £299 from the Google Play Store in the UK, and many UK retailers were asking £399 for it when it was first released, as they have quite the markup and pricing is different by region. This suggests that the phone could be upwards of £100 or more than last years model, which makes sense given the bigger HD display, front facing speakers, improved camera and bigger battery. This means we could be looking at a $449 and $499 Nexus 6 in the US, compared to the $349 and $399 starting price of the current Nexus 5.
So what will that get you? Here's the specs based on rumors and reports received thus far.
Nexus 6 (Rumored)
5.92-inch 2560 x 1440 Quad-HD Display
2.7 GHz Quad-Core Snapdragon 805 processor with 3GB of RAM
32GB internal storage
Android 5.0 "L Release" (64-bit support)
13 Megapixel camera with OIS, 2.1 front camera
Ring Flash similar to Moto X
Front Facing Speaker (bottom, look close)
Aluminum frame around device like the new Moto X 2014
3,200 mAh battery
For now most of these details are just rumors or arrived from leaks and benchmark results, so we'll have to take all details with a grain of salt until Google makes it official.
If the Wall Street Journal and several other reports are accurate, the wait won't be more than a few weeks before Google takes the wraps off the Nexus 6, Nexus 9, and the newest version of Android, dubbed the L release. A few rumors even suggest a Verizon Nexus 6 is in the works. Stay tuned!

As an Amazon Associate I earn from qualifying purchases.