Nexus 6 Release, Specs & Rumor Roundup
The iPhone 6 release and the Samsung Galaxy Note 4 release aren't the only two big name smartphone launches rumored for the fall. Google and Motorola are rumored to be working on a new Nexus 6 release to combat these top competitors. Here, we take a look at the latest Nexus 6 rumors regarding the Nexus 6 specs, release and more.
Last year, in the buildup to the fall, we heard a number of rumors concerning a new Nexus smartphone, a device that was quickly dubbed Nexus 5. Nexus 5 rumors, and rumors regarding Google's Android 4.4 KitKat update, continued to flourish in the weeks and days leading up to their arrival in November ahead of the holiday.
None of this came as a surprise. Google always releases new Nexus hardware alongside new Android updates and the company historically has released its yearly Nexus smartphone inside of an October and November window. That window sits just ahead of Black Friday, one of the biggest shopping days of the year, and the holiday shopping season.
This year's build up has not been very straightforward. At Google I/O, Google announced Android L, an unnamed version of Android that currently sits in beta form, available to owners of the Nexus 5 and Nexus 7. The update, which will replace the Android 4.4 KitKat update at some point, is currently without a release date though it is expected to be accompanied by new hardware later this year.
Rumors point to the arrival of a new Nexus tablet from HTC dubbed Nexus 8 or Nexus 9. With it recently passing through Wi-Fi certification, the Nexus 9 release has cleared one more hurdle on its way to shelves.
We've also heard that Google might be cooking up a new Nexus smartphone. Originally, Nexus 6 rumors pointed to a new device based on the LG G3. That device though was reportedly canned in favor of something else and that something else could the first Nexus smartphone from Motorola.
With Nexus 6 rumors swirling, we want to take a look at everything we think we know so far about the Nexus 6 including details about the Nexus 6 specs, release date and more.
Nexus 6
The Information and Android Police, both solid sources, agree that Google is working on a new smartphone called "shamu." As we've pointed out many times in the past, Google likes to name its Nexus products after creatures that live in the sea. For instance, the Nexus 5 is called hammerhead and the Nexus 4 is mako after the mako shark. In the past few days though, we've started to see more potential Nexus 6 details leak.
A manifest from Zauba shows a model number Motorola XT1112 as a potential "Shamu" candidate. Zauba is an import and export tracking system based in India. It has provided accurate information in the past but it has also been wrong. In other words, that model number is far from confirmed.
TKTechNews claims something different. The site claims that the device will actually be the Motorola XT1100 and that it will be called Nexus X. This mirrors a similar report from PhoneArena, a site that can be hit or miss. The publication claims that Nexus X is an internal name but that Google will not call the new Nexus the Nexus 6 due to trademark issues.
So while the sixth-generation Nexus smartphone might keep Nexus in the name, it may not be called Nexus 6. It's important to note that Nexus smartphones haven't followed a conventional naming pattern. While the last two were called Nexus 4 and Nexus 5, the others were called Galaxy Nexus, Nexus S and Nexus One.
At this point, the only firm detail is that a device called "Shamu" is being made by Motorola and that it could be a candidate for the Nexus program. The other details should be considered flimsy at this point.
Nexus 6 Release Date
Early Nexus 6 release date rumors put the device's arrival inside of November. This fits in perfectly with Google's usual Nexus release window and it mirrors what we've heard about the Android L release. Android L, Google's next Android update, is rumored to be coming out alongside the Nexus 8 tablet in the third or fourth quarter.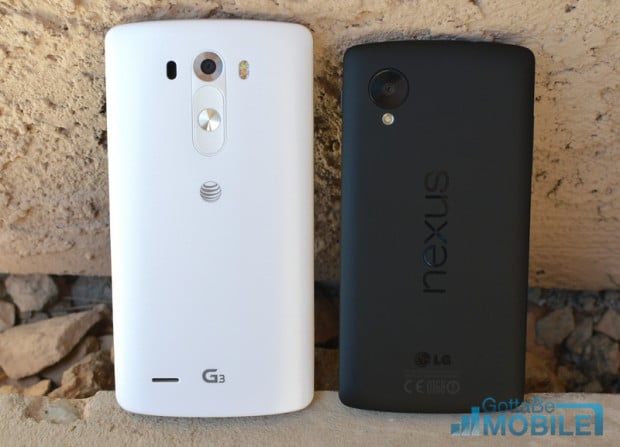 PhoneArena claims that the Nexus 6 release will be released in and around Halloween without any sort of announcement. This would mirror what Google did last year with the Nexus 5, a device that emerged without a ton of fanfare late in the year. This seems a bit strange given what Google supposedly has on tap for 2014 (Android L, Nexus 9, Nexus 6) and given the competition that it faces (iPhone 6, Galaxy Note 4, others).
That said, all Nexus 6 release rumors point to an arrival late in the year in the usual Nexus release window ahead of Black Friday and ahead of the holiday shopping season. If this holds up, we could see it hit shelves months after the iPhone 6, a device that's expected to debut in September.
Nexus 6 Specs
Nexus 6 spec rumors are starting to pick up. We've heard that the Nexus 6 specs could include a fingerprint sensor for added security and convenience. Motorola was one of the first smartphone manufacturers to incorporate a fingerprint sensor into a smartphone (Atrix 4G) so it's possible that we'll see it slap another one onto its first Nexus smartphone.
Nexus 6 rumors took an odd twist in early August. Android Police and The Information claim that "Shamu" will be a "phablet" with a screen as large as 5.9-inches.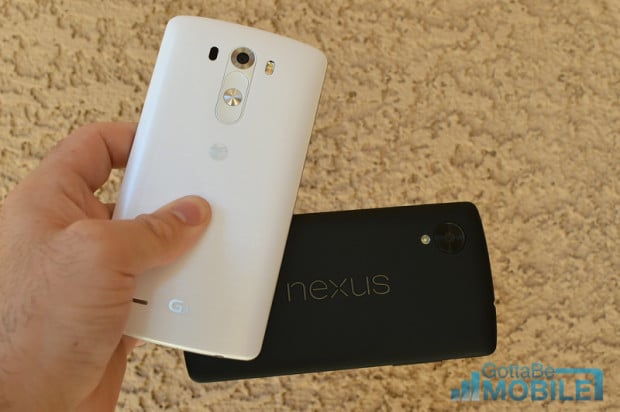 Shortly after that, two supposed "Motorola Shamu" benchmarks surfaced. Both the GFXBenchmark and the AnTuTu benchmark point to a much smaller 5.2-inch display with 2560 x 1440 Quad-HD Display. QHD resolution recently emerged on board the LG G3 flagship but it has yet to appear on any Motorola smartphones.
As we noted at the time, a QHD display makes sense given that Nexus smartphones and tablets are known as "reference devices" or devices that Google uses to show off the power of Android. QHD resolution would certainly make content and Android itself look beautiful. Of course, benchmarks can be faked so it's impossible to rely on two early benchmarks especially with rumors continuing to swirl.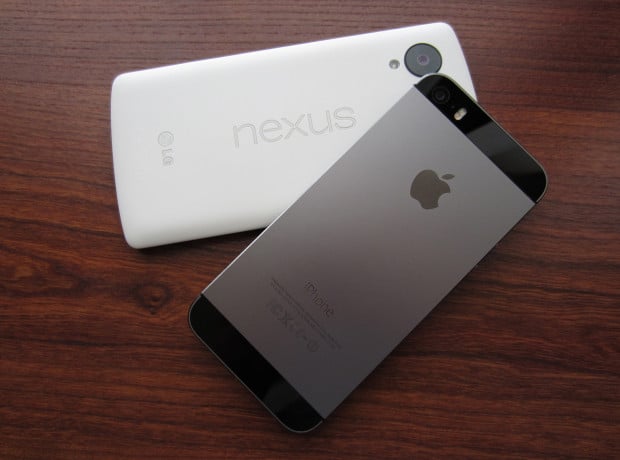 Other rumored Nexus 6 specifications are said to include:
2.6 GHz Snapdragon 805 Quad-core Processor with 3GB of RAM
5.2-inch 2560 x 1440 Quad-HD Display
32GB storage
12-13MP rear-facing camera
2.1MP front-facing camera
Android L
WiFi, Bluetooth, GPS, NFC, and more
Android L
If a new Nexus smartphone does appear in 2014, it will definitely run Android L. Android L, which was announced at Google I/O, can be seen in action in the video below.
A new report from Android Police suggests that the update could be called Android Lemon Meringue Pie. Official code contains "LMP" references and the publication has concluded that the acronym stands for Lemon Meringue Pie. Another reference in the Nexus 9's Wi-Fi certification points to the same thing.
Android updates are named after deserts but as we learned last year, nothing is final until Google makes an announcement. Android 4.4 KitKat was originally supposed to be called Key Lime Pie before Google canned that name in favor of KitKat late in the game. So, we could perhaps see something similar this time around.
—
All in all, this is still a very fluid situation and one that is still very confusing. At this point, it does look like a new Nexus smartphone is on the way but the specific details are still out of focus. Nothing is certain at this point, not even the Nexus 6 name.

As an Amazon Associate I earn from qualifying purchases.