Nexus 6: What We Know So Far
The Nexus 5 isn't even six months old yet and already, we're hearing chatter about a potential 2014 Nexus, a sixth-generation Nexus smartphone that is currently dubbed Nexus 6. While it's still very early, we want to take a look at all of those Nexus 6 rumors and offer consumers an early outlook on the next Nexus smartphone launch.
While it might seem like a long time ago, it wasn't. It was only back on Halloween that Google announced the Nexus 5 and Android 4.4 KitKat, the company's latest Nexus smartphone and latest Android update. The Nexus 5 hit shelves shortly after that and it has been available on the Google Play Store and through third-party retailers ever since.
In other words, the Nexus 5 is still an extremely new device and one that should remain on shelves for the foreseeable future. The Nexus 5's age hasn't stopped from rumors about a possible successor from emerging though and already, we're hearing about what Google might have in store for its consumers later on this year.
New Nexus smartphone rumors have started to pop up in the new year, teasing consumers with potential Nexus 6 details. And while nothing is set in stone, it's important to note that last year's Nexus 5 rumor mill starting spinning at the beginning of the year and some of those rumors did, in fact, pan out.
So, while it may be early, there might be some truth to these Nexus 6 rumors that have emerged in recent days. Before we get to what we know about the Nexus 6 though, we want to take a look at what we know about Google, the company that is the brains behind the Nexus smartphone line.
What We Know About Google
Nexus Launch Dates
While we don't know too much about the Nexus 6 itself, we do know a lot about Google and its approach to releasing Nexus smartphones. The company has used a familiar pattern for several years now and it's worth examining in the build up to the Nexus 6 launch because often times, history will foreshadow what's to come.
We know that Google loves to use two to three major launch dates per year. It's similar to what Apple does with its mobile products, the iPhone and iPad.
In the summer, Google hosts its annual developer conference, Google I/O. This year's Google I/O is taking place in late June in San Francisco. In the past, we've seen Google announce new Nexus products and Android software updates at the event though last year the company was focused on other products.
A rumor from Android Geeks suggests that the company will skip Nexus and Android announcements at this year's conference and announce a Nexus 8 and an Android 4.5 update in July. Last year's Nexus 7 and Android 4.3 Jelly Bean update were announced at the tail end of July which lends some credibility to this rumor.
Later in the year, ahead of the holiday shopping season and Black Friday, Google likes to make some more announcements pertaining to its annual Nexus smartphone. The past three Nexus smartphones (Galaxy Nexus, Nexus 4, and Nexus 5) were all announced in late October and arrived on shelves starting in November.
Summer is typically for Google's big Nexus tablet launch and the fall is usually for the Nexus smartphone.
Nexus Release Dates
Google likes to release its Nexus devices within a few hours, days or weeks of its initial announcement. The Nexus 5 arrived almost immediately after it was announced. Same goes for the Nexus 7. The Nexus 4 and Galaxy Nexus both arrived a few weeks after they debuted as did the Nexus 7 LTE, the cellular version of its current tablet.
Nexus Features
Google's Nexus smartphones and tablets are always unique though they do borrow from a pool of the latest technology available on Android smartphones and tablets.
Every year, Google offers a redesign. The Nexus 5 looks different than the Nexus 4, the Nexus 4 looked different than the Galaxy Nexus. Same goes for the Nexus 7.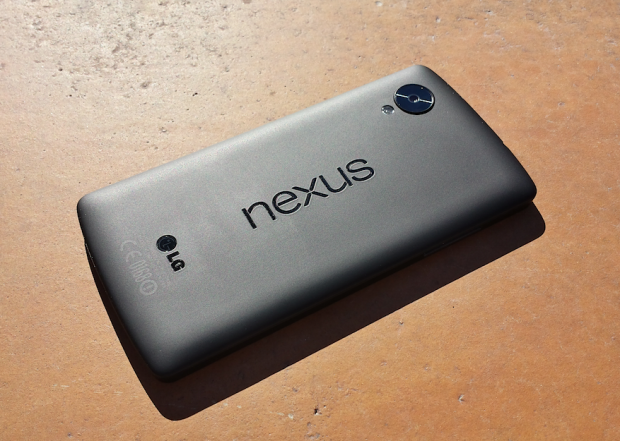 The Nexus 5, like its predecessors, also used many of the features that arrived on high-end flagship smartphones in 2013. The device's specifications were based on the LG G2.
Google also likes to attach an extremely cheap price to its Nexus smartphones. The Nexus 5 is extremely cheap unlocked. It starts at $350 for a 16GB model and ends at $400 for a 32GB model. By comparison, the 16GB iPhone 5s is $650 off-contract.
What We Think We Know About the Nexus 6
So that's what we know about how Google's Nexus program tends to work. Here is how Nexus 6 rumors paint the next Nexus. You'll notice that the rumors are very much in line with Google's patterns.
Nexus 6 Manufacturer
Shortly after Motorola was pushed by Lenovo, Russian blogger Eldar Murtazin claimed that Lenovo would be making "one of the last Nexus products" and that it would be focused on the U.S. market. Murtazin has a checkered record full of hits and misses though there could be some truth to what he's saying.
What we know is this. Last year, a Motorola Nexus smartphone was rumored for late in the year. And while a Nexus-branded smartphone did not materialize, we did see the Moto G arrive in November. The Moto G is an extremely cheap smartphone that undercuts the Nexus 5's unlocked price. While it has never been confirmed, it's possible that the Moto G was this rumored Nexus.
Remember, a Nexus 8 was also rumored for late 2013 though it turned out to be the LG G Pad 8.3 Google Play Edition that is currently available in the Google Play Store.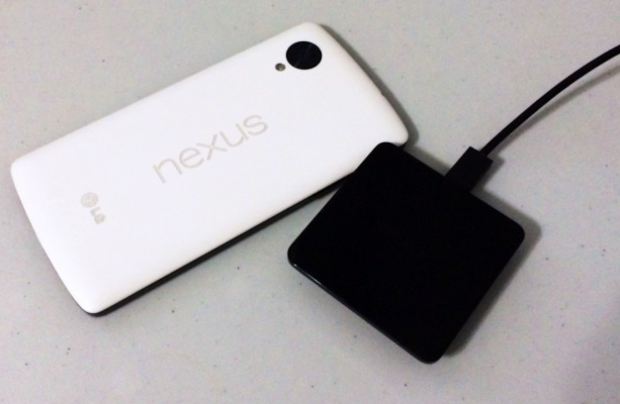 The point is this. Lenovo could be working to put out a Nexus-type phone but there is no guarantee that it will be branded with the Nexus name.
This could also explain why we're all of a sudden hearing about a Nexus 6 from LG. According to Android Geeks and Gizmodo Germany, it will be LG that will make the new Nexus 6. LG is the company behind the Nexus 4 and the Nexus 5. Google clearly has a strong relationship with the company so this choice would not be surprising.
One thing to keep in mind though is that Google has never stuck with the same manufacturer for more than three years.
Nexus One (HTC)
Nexus S (Samsung)
Galaxy Nexus (Samsung)
Nexus 4 (LG)
Nexus 5 (LG)
Nexus 6 Release Date
Google's Sundar Pichai, speaking at Mobile World Congress, claimed that the next Nexus smartphone would not come in the first half of the year. Android Geeks claims that the Nexus 6 release date probably won't come by October. Seems like Google and rumors are setting the stage for another familiar Nexus smartphone launch doesn't it?
Nexus 6 Features
Both the Gizmodo report and the one from Android Geeks claim that the Nexus 6 will be built by LG. They also say that the Nexus 6's features will be based off another LG smartphone, the LG G3.
The LG G3 is rumored for May or June, earlier than last year's LG G2. It's also rumored to have some spectacular features though Gizmodo notes that it expects the device to be a lighter version of the LG G3. It's not clear what it means by that.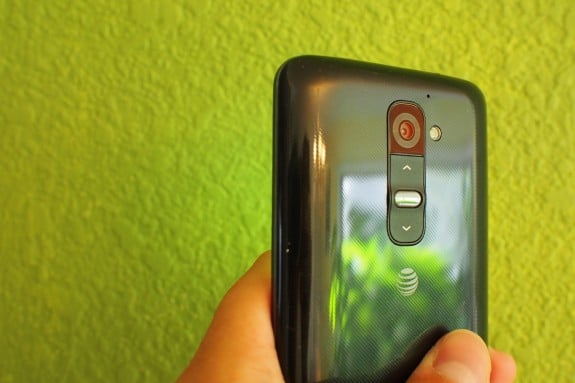 Last year's Nexus 5 did not feature the same design as the LG G2 but it did offer many of the same features including a camera with Optical Image Stabilization, quad-core Snapdragon 800 processor, and a 1080p display.
So, while the Nexus 6 rumor mill isn't churning very fast at the moment, rumors point to Google taking a very familiar approach with its 2014 Nexus smartphone.
Look for Nexus 6 rumors to start sprouting up more frequently once we get closer to its actual launch date.
Nexus 6 Concepts
For now, prospective buyers are stuck looking at Nexus 6 concepts and renders, created by fans of the Nexus series. Some of these concepts pull in features that very well could be found on the real Nexus 6 and below, we offer three of the best Nexus 6 concepts that we've seen emerge in the new year.
Nexus 6 Concept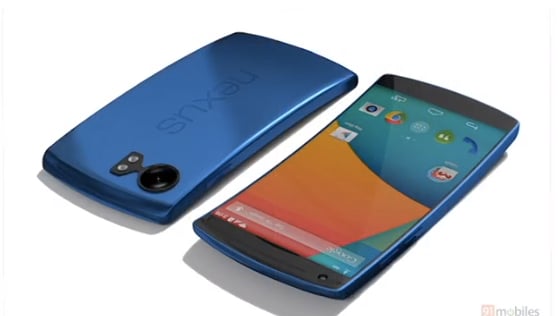 This concept from 91mobiles features a glossier design and one that utilizes even thinner bezels than the Nexus 5, creating a true edge-to-edge viewing experience. It remains plastic but the design retains the elegance of a plastic Nexus design. The screen itself is 5.2-inches, a little larger than the Nexus 5's.
It's also outfitted with a ton of high-powered specifications but it's the marriage between the LG G Flex and the Nexus 5 that is really the most interesting thing here.

This article may contain affiliate links. Click here for more details.