Nexus 6P Hands-on & Unboxing
After only a few days with the brand new Nexus 6P, it's clear that Google wants to, and can, compete with Samsung and Apple. Google's new flagship phone has a beautiful 5.7-inch Quad-HD display, a blazing fast fingerprint scanner, an exceptional all-new 12.3 megapixel camera and more inside of an all aluminum design. This is our Nexus 6P hands-on, unboxing video, and some initial first impressions.
Late last month Google unveiled the Nexus 5X and Nexus 6P, two brand new smartphones running the just released Android 6.0 Marshmallow software. The bigger of the two, the Nexus 6P, is Google's best smartphone ever released. It's smaller than the original Nexus 6 from 2014, but a far better and more premium experience. Yes the "P" stands for premium, which is a great way to describe the Nexus 6P, and this excellent phone can be yours for only $499.
Read: 13 Official Nexus 5X & Nexus 6P Accessories
This isn't a mid-range phone for developers or to showcase Android, the Nexus 6P is a serious contender for one of the best smartphones of 2015. Google took a two-device approach this year. One being a smaller budget phone, and the other is the Nexus 6P, which features an aluminum design, top end specs in every category, and even comes with 128GB of storage. Those who've pre-ordered one, or have been debating it, will want to read on for more details about what Google's latest truly has to offer.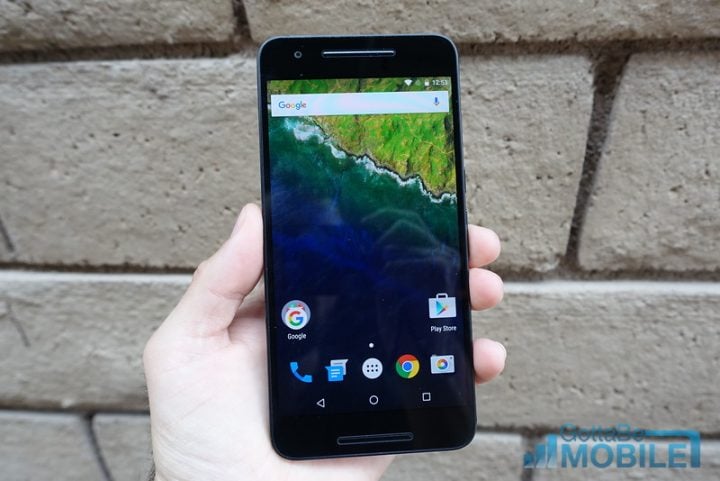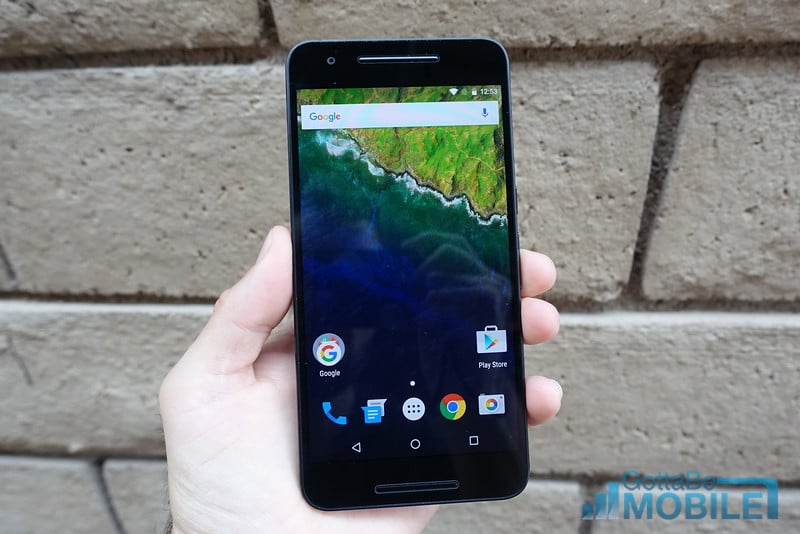 Now that the Galaxy Note 5, LG G4, iPhone 6s and many other devices are available, buyers have a lot of different choices. Typically Google's Nexus smartphones have been cheap "mid-range" phones with a few compromises, or huge like the Nexus 6. Here in 2015 though, Google struck the perfect balance which makes it a phone that any Android user needs to consider.
Our hands-on video below goes over a few initial details, first impressions, and shows buyers what to expect for those considering this new phone. At first I was a bit skeptical about the odd design and hump on the back for the camera, but after using the Nexus 6P for 48 hours my Galaxy Note 5 might be going back in the box. That's a bold statement, as I called it the best smartphone period, just last month.
Does the Nexus 6P made by Huawei live up to the Nexus name, and is it a worthy successor for the original Nexus 6? So far, absolutely.
The Nexus 6P is a very nicely designed and well built metal smartphone. It's rounded on all sides, including the beveled edges, making it extremely comfortable in the hand even though it's so big. When we say big we mean it. The Nexus 6P has a 5.7-inch 2560 x 1440 Quad-HD AMOLED display. The same size as the Galaxy Note 5, but it's bigger due to having dual front-facing speakers. It's worth it though, because watching movies, enjoying some YouTube videos, listening to music or gaming is absolutely wonderful on the Nexus 6P.
Read: Android 6.0 vs Android 5.1 Lollipop: What's New
Google's new phone is nearly the same size as the Nexus 6 from last year, but has so much more to offer in every single way. Before we talk more about the hardware, software, camera or battery life, here's the full specs and all this phone has to offer.
Nexus 6P Specs
5.7-inch 2560 x 1440 Quad-HD AMOLED Display
8-core Snapdragon 810 processor with 3GB of RAM
32/64/128GB storage (no micro-SD slot)
Android 6.0 Marshmallow
12.3 Megapixel Camera, Laser auto-focus, 240 FPS Slow-motion, more
8 Megapixel front
Rear Fingerprint Scanner
Dual front-facing speakers
3,450 mAh battery
Fast Charging
USB Type-C port
Aluminum Design
Looking at those specs and seeing the beautiful in our video above makes it hard to believe that all of that is only $499, but it's true. The Nexus 6P with 32GB of storage is $499, then there is a 64GB option, or 128GB for just $649, making it cheaper than the 16GB iPhone 6s Plus.
Nexus 6P
Google's new Nexus 6P comes with a big screen that's the same size as the Galaxy Note 5, the Moto X Pure Edition, and many other big phones, and it looks beautiful. It has a 2560 x 1440 Quad-HD resolution, more than most HDTV's, and the colors are exceptional. I might like it more than the Galaxy Note 5, as the colors and white balance is perfect, something that many don't like about the AMOLED screens put in most Samsung phones.
However, that big screen along with dual front speakers and unnecessarily large bezels makes it a very big phone. Thanks to a round design though, it's easy to hold and use with one hand, and anyone that's had a phone of this size will feel right at home.
Colors are vivid, blacks looks great, and viewing angles are great. It's one of the best displays I've seen in any smartphone. It's also very bright, and looks great outdoors. Typically phones suffer in direct sunlight, but that isn't too much of an issue with the Nexus 6P.
Design
Right out of the box you'll notice the beautiful design and well crafted materials used. This is the best Nexus Google has ever offered. It comes in Silver, Black, or White, and looks great. It starts up extremely quick and thanks to running stock Pure Android 6.0 Marshmallow with no carrier bloatware, it's extremely smooth.
The hump on the back looks far worst in photos than in real life, and it isn't even noticeable, especially if used in one of the many cases available from the Google Store. The worst part of the phone are the big bezels on the front, which I'm still not used to, or sure if I even like. On the flipside, they deliver dual front-facing speakers, which all phones should have in 2015. It just makes sound and the entire experience of using a phone better. Anyone with an iPhone or Samsung phone will understand that. One wrong placement of the finger and 80% of your sound is muted. That doesn't happen with Google's new smartphones.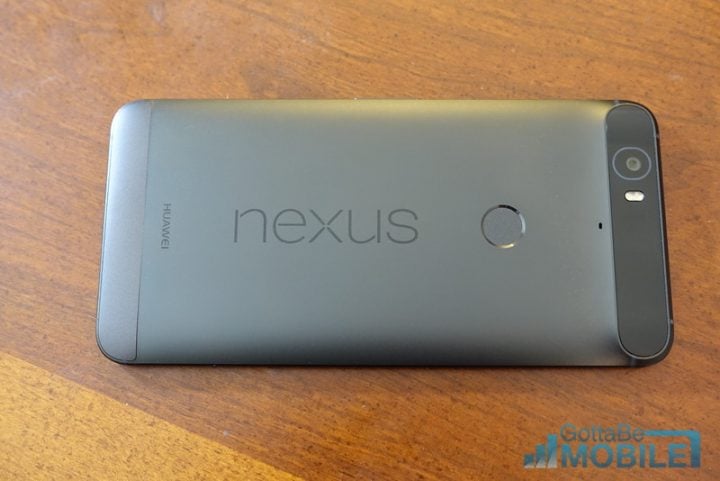 The phone is very well made, and is very sleek, but heavy. There's a power button on the right side along with the volume rocker, a new USB Type-C port on the bottom for charging, and it's reversible and works either way you plug it in. The SIM slot is on the left, and up top is the 3.5mm headphone jack. On the back though, is where all the exciting stuff is.
The new Nexus 6P has multiple "firsts" for a Nexus. It's the first aluminum device (not counting the original Nexus one), the first to have a fingerprint scanner, USB Type-C, 128GB of storage, and the first Nexus that can truly compete with Samsung and Apple in terms of build quality. Yes, it's that good.
Fingerprint Scanner
Aside from the new design, latest Android 6.0 Marshmallow, camera and battery life, is the fingerprint scanner. Following in the steps of Samsung and Apple Google's added a perfectly placed scanner on the back. It's extremely fast, faster than Samsung's home button fingerprint scanner, and instantly unlocks the phone almost every time. It's very accurate, and just easy to find. While the front may make more sense, holding the Nexus 6P in my hand my index finger naturally rests right where the scanner is.
Meaning once you pick it up and hold it, your finger instantly unlocks it, and that big screen comes to life. It's extremely easy to wake and unlock the phone all in one motion, and that's just the tip of the iceberg.
With Android 6.0 Marshmallow Google's added native fingerprint support, and they're calling it Nexus Imprint here. Users can unlock the phone, sign into apps or websites, pay for things in the Google Play Store, or even use Android Pay for mobile payments all with the touch of a finger. It's the future, and Google's taking charge.
We can expect a lot more from fingerprint scanners now that it's native to Android, and app developers will likely use it far more often. Buyers can expect tons of fingerprint scanner apps and support with Android 6.0 Marshmallow.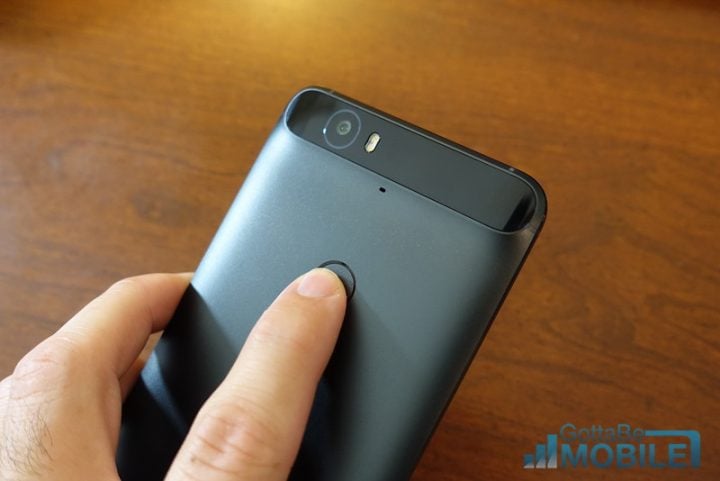 Without getting into everything too much, as we'll reserve all of that for a full review after we've spent some time with it, just know the fingerprint scanner is perfectly located, easy to use, faster and more accurate than Samsung's and just a joy to use. Shown in the video above adding multiple fingerprints is quicker and easier than Samsung as well. Google and Huawei have done an excellent job here.
Camera & Battery Life
The video above went over nearly everything buyers need to know before pre-ordering the Nexus 6P, but not the camera and battery as we were not able to test it yet. So now we want to briefly focus on the camera and battery life, two big questions for those considering this phone.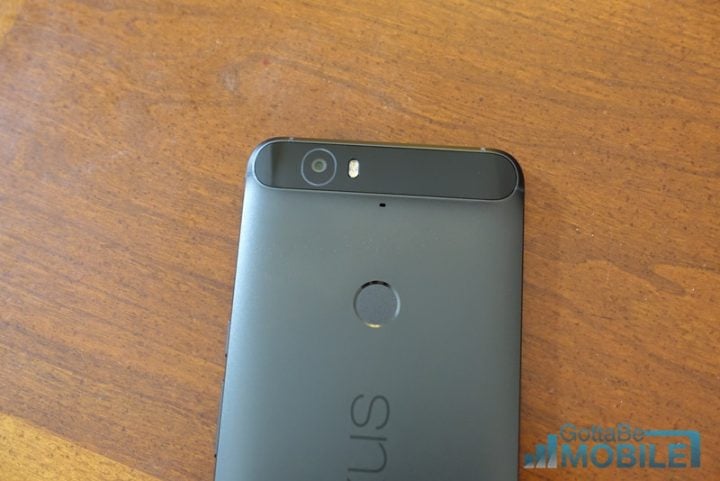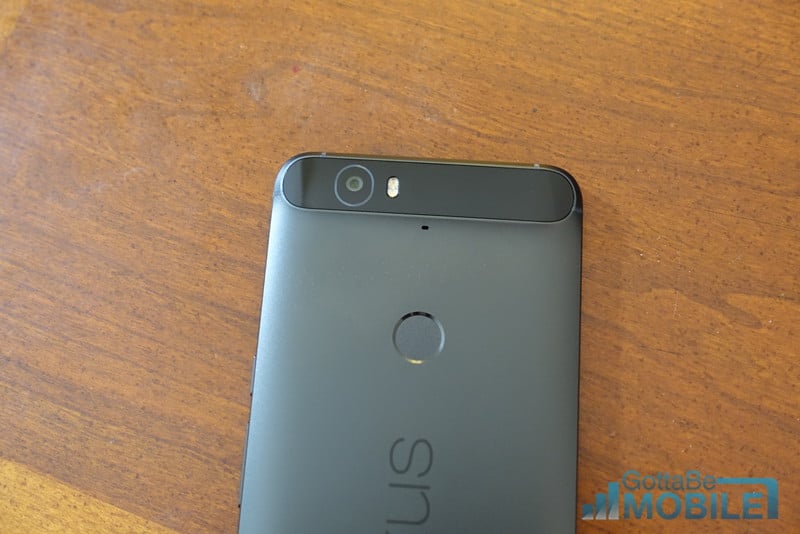 Google's Nexus 5X and Nexus 6P have a brand new 12.3 megapixel camera with a huge 1.55 um sensor that capture more light, with quicker shutter speeds. There's no optical image stabilization, but so far that doesn't seem to be an issue. We'll be comparing the camera to the Galaxy Note 5 and others in the future, but so far the camera is very promising. We did have some unusually awful noise with the flash at night, but that could be an isolated issue and fixed with software updates.
The camera quickly launches by double tapping the power button, firing up in less than one second, and has a laser-assisted auto focus to instantly focus and snap photos. Using the new Google Camera app was a breeze, and we'll need significantly more time with it before we say more.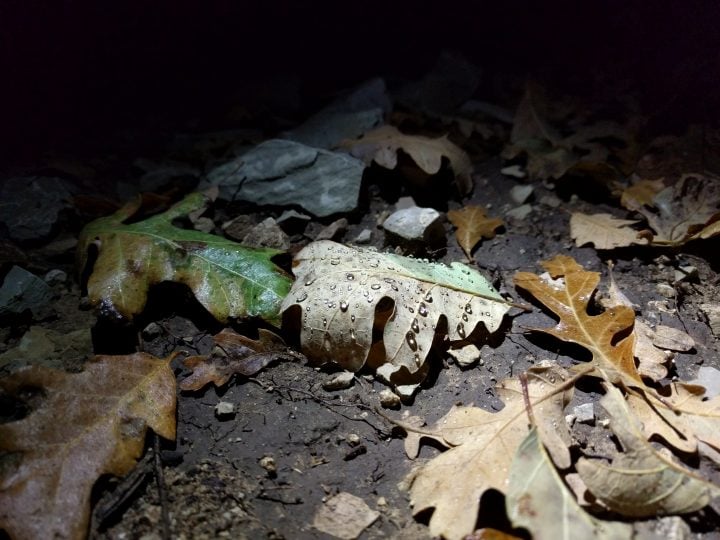 Above is just one quick sample of the camera, taken at night with no flash, but the help of a headlamp while outdoors at my family cabin. The level of detail is impressive, and so far with the short two days I've spent with the Nexus 6P I'm really enjoying the camera. Again, we'll need more time before we say too much, but this is shaping up to be the best camera of any Nexus smartphone ever released. A few independent reviews around the web have already crowned it the second best camera in a smartphone, better than the iPhone 6, and we'll be sure to test it fully. Feel free to drop a comment below with any questions.
The Nexus 6P takes great photos, records in 4K video, and even does 240 FPS slow-motion video, which I've been enjoying as well.
Battery Life
Google's new Nexus 6P has a huge battery, and so far it's the new battery life king. Coming in at 3,450 mAh it's big, and recharges extremely quick. The Galaxy Note 5, for comparison, only has a 3,000 mAh battery. The Nexus 6P features quick charging as well, meaning it goes from 0-50% in less than 30 minutes, enough to spend the night out after a long day at work.
I've been using the Nexus 6P with Project Fi, which uses T-Mobile, Sprint, and WiFi hotspots around the city for internet and WiFi calling. At first I was concerned the switching of networks and WiFi would cause battery life to suffer, but so far it's been excellent. Far better than the Galaxy Note 5, and with Android 6.0 Marshmallow Google's added a new feature called Doze. This allows the phone to sleep when not in use, deeper than before, including apps, and is showing significant signs of battery life improvements with Android 6.0 Marshmallow. Even my old Nexus 6 is lasting longer with Marshmallow.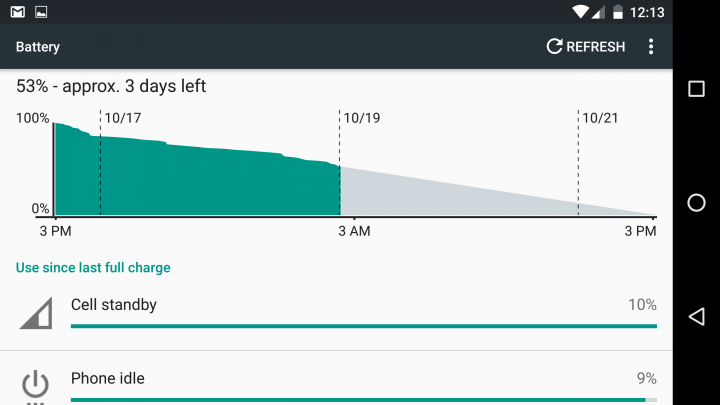 I haven't been able to thoroughly test battery life and will save final results for a full review, but so far it's extremely impressive. Browsing the web, placing a few calls, watching some YouTube, then sitting on my office desk I've managed to get from 8AM to 8PM with 30-40% leftover, it not more. Obviously each user operates a phone different, but average smartphone owners are in for a treat. This is the first Nexus to have good battery life.
First Impressions
With the Nexus 6P users will get one of the best smartphones made, and the best Nexus to date. It's a phone with plenty to offer, a great experience with stock Android, one of the best cameras around, a fast fingerprint scanner, excellent sound, and a battery which is by far the best of any Nexus smartphone released.
Really though, the Nexus 6P is all about size. It's a big phone, and there's no getting around that. The beautiful design and rounded edges hides that rather well, and it hasn't been an issue for me. Everyone is different though, and some might not be able to manage such a big device.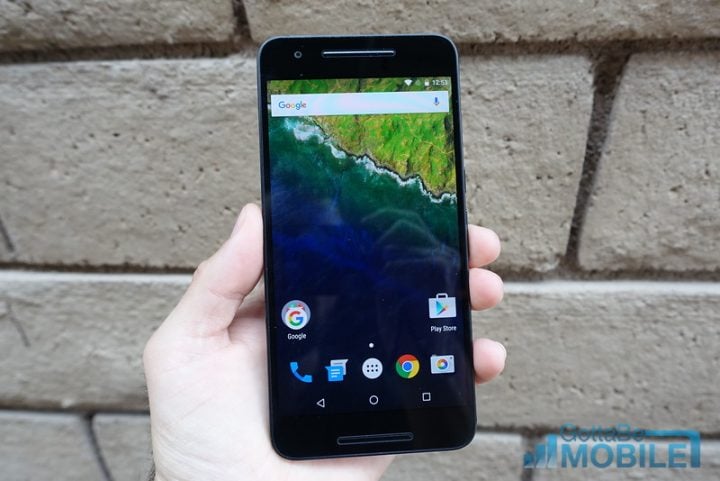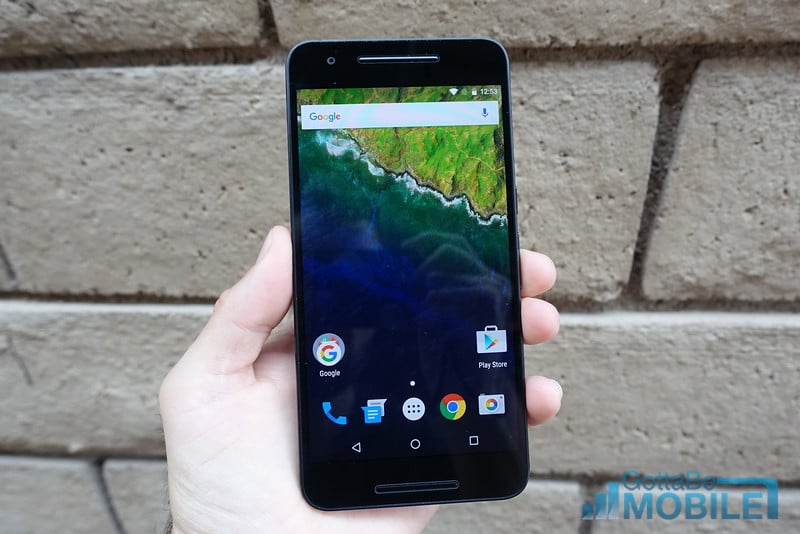 Without getting into everything too much, I absolutely love the Nexus 6P so far. It's well made, performs excellent, and lasts for much longer than expected. The Nexus 6P is the best Nexus smartphone ever made, has better specs, more features, and more to offer than any Nexus to date, yet only costs $499. Other smartphones with similar features cost over $650, making this a hard phone to pass up.
We'll be spending more time with the Nexus 6P over the next few days, so stay tuned for a full review.

As an Amazon Associate I earn from qualifying purchases.