Nexus 6P Problems: What You Need to Know
Google's impressive new Nexus 6P has a lot to offer and comes with a slew of fancy features, not to mention the latest Android 6.0 Marshmallow software release. The phone is still slowly shipping to buyers, and as more users receive it more problems are starting to arise. Here we're taking a look at a few big ones we keep hearing about, as well as suggesting a few potential fixes.
In late September Google held an event to make several announcements. The big ones were the new Nexus 5X and Nexus 6P, as well as a new Google Chromecast, the release of Android 6.0 Marshmallow, Android Pay and more.
Read: Nexus 6P Review
The Nexus 6P is Google's new flagship phone. It's the best device ever made by Google, has plenty to offer along with a 5.7-inch Quad-HD display, a premium design, fingerprint scanner and more, but some users are experiencing problems.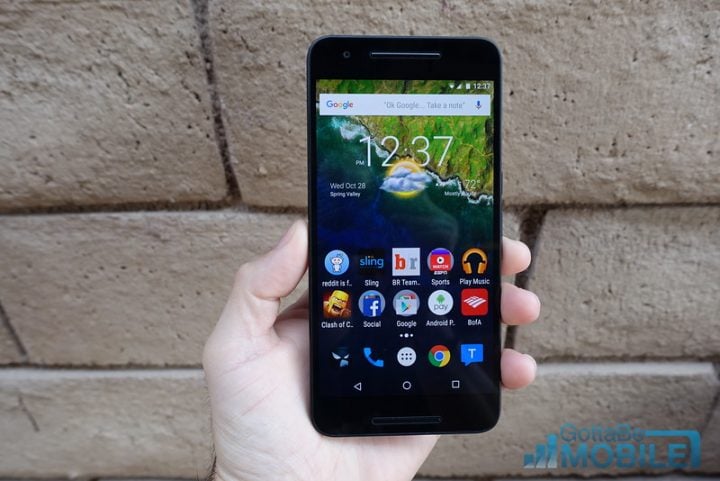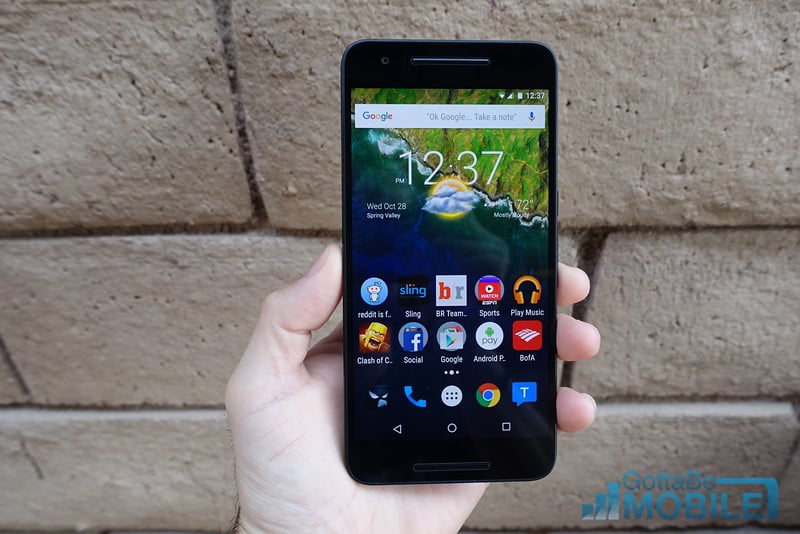 The Nexus 6P is an excellent phone and received an Editors' Choice Award here from GottaBeMobile for the amazing design, stunning camera, great battery life and more. That said, it also has a few issues that some users are facing. Ones we want to talk about today and potentially offer some fixes, or clarity on the situation.
This roundup goes over some initial early problems we keep hearing about, shipping delays, screen issues, music playback stutters and more. It's the early days of Marshmallow and fixes will be coming, not to mention software updates aimed at improving the Nexus 6P as the phone reaches more and more users.
Nexus 6P Shipment Delays
The first problem is with shipping being delayed. I ordered the 64GB Black model on the 29th, the day it was announced and put up for pre-order. My November 6-9th delivery estimate got changed to the 11th-14th of November. Google is having a few issues with inventory, and are giving users $25 for the Play Store as a result.
For now there doesn't seem to be any way around this, but sadly we're also seeing some new orders ship before old ones. It's a risky move, but a friend ordered the 64GB White model on Monday and his already was processed, billed and shipped. He will get his Nexus 6P today, while mine has yet to arrive.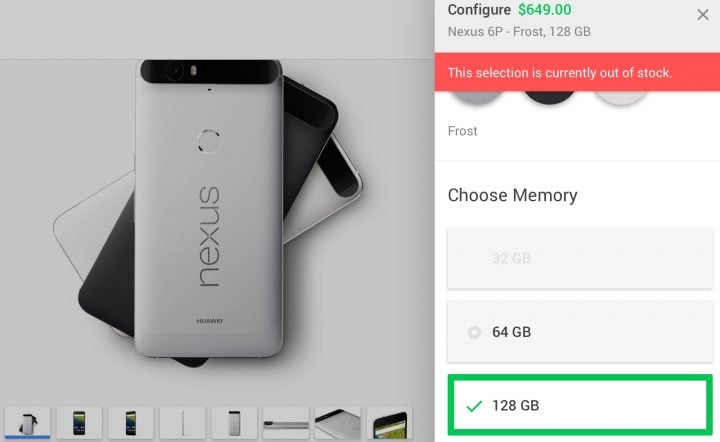 Google promised that first orders would go out first, first in first out type thing, but that doesn't appear to be the case. A few reports around the web suggest that some lucky users who are ordering this week will get the phone before delayed pre-orders. This obviously isn't right, and not how pre-orders should ship, but it could be worth the gamble for those who are seeing delays and need a phone right now. Cancel, and order again.
It's also available on the Huawei Store, listed as shipping in late November. If users are seeing very late shipping notices from Google, Huawei could be a better route, but it's not a guarantee.
Nexus 6P Yellow Screen
This phone uses a top of the line 2560 x 1440 Quad-HD Samsung AMOLED display, which looks amazing. However, a few reports have surfaced at the Google product forums that it has a yellow hue or tint to it. Our own unit looks great, and if anything has a perfect white balance.
All screens look different, and those coming from the washed out LCD on the Nexus 5 will notice a huge difference with the color of whites on the Nexus 6P. Many complained the Note 5 had a blue tint, and looked cold, but we're hearing the opposite for the Nexus 6P. Google made a lot of tweaks to the color balance to give it a "warmer" more natural look, so that yellow hue shouldn't be an issue.
That said, if owners feel it's really bad you can change the colors, or ask Google for a replacement. Head into settings > about phone > and scroll to the bottom. Tap "build number" 6-7 times to unlock the hidden developer options menu.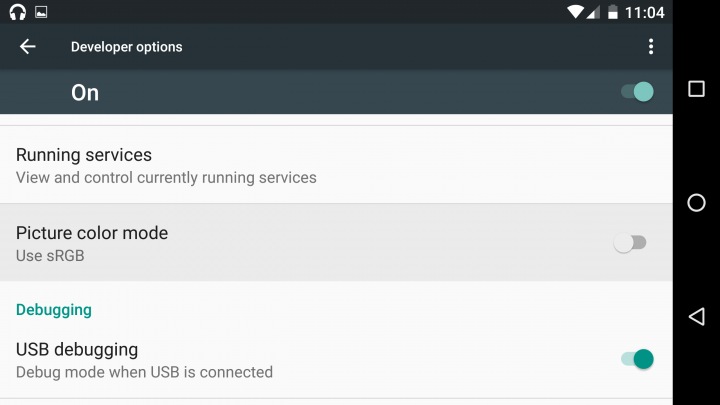 In the developer options menu under settings about 6-7 lines down is an option to change the "Picture color mode" and use the standard sRGB (standard Red, Green Blue) color, vs what Google's done to the colors. AMOLED screens are bright, vibrant, and rich in color. Changing this to sRGB will tone down the colors, get rid of that extremely bright and almost too vibrant look of the reds and blues, and also fix the yellow tint issue. If it persists, or is really bad, head to the Google Store and request a replacement device.
Other Nexus 6P Problems
Heading to the Google Product Forums users will see lots of very small and minor problems. Most of these aren't an issue for the majority of owners, or are small nitpicking issues, but it's a good place to start if you're experiencing problems of your own.
Everything from the yellow screen issue, Google Play Music issues, random reboots, trouble using it on Verizon and more. Again though, most of these are small and not affecting the majority of owners.
While listening to Google Play Music, rotating the device to the right (buttons down) there's a stutter in audio playback while the screen rotates to landscape mode. It stutters again going back to portrait mode. This is happening on my device, but does not happen on the Note 5, Galaxy S6, Nexus 5, or other devices. It's small, but irritating, and likely will be fixed with a software update.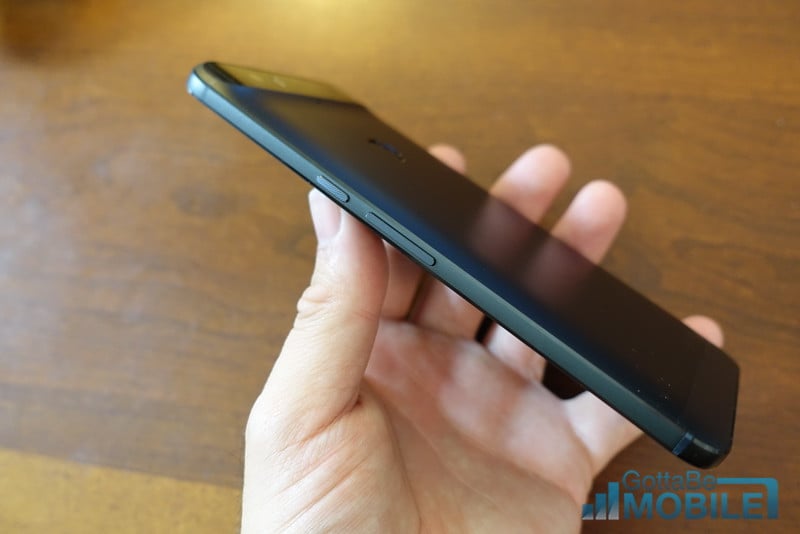 Another music playback issue is appearing where users music will just completely stop playing, while the phone is in a pocket or someone is out and about. This is due to the microphone hearing noise, and trying to use Google Now "hotword" detection. Saying "Ok, Google" will turn on listening mode and users can ask for directions, make a call, send a text message, do Google searches and more all hands free. As a result, sometimes the phone registers a sound and turns off music, to listen to a command.
Head into Google Now, tap the three lines near the top of the screen, and turn off Ok Google "hotword" detection. This should stop audio issues.
Recharging from a PC
A new feature in Android 6.0 Marshmallow (and because of USB Type-C) is causing some confusion when users plug the phone into a computer. USB Type-C is powerful, so much in fact we can charge other devices from the Nexus 6P Type-C port. At the same time, the phone doesn't always recharge when plugged in.
Because it can do so much, there's a new dropdown menu in the notification bar when you plug the Nexus 6P into a computer, giving you multiple options of what to do with that plug-in. Here's a fix do this:
Pull down from the top of your phone/tablet screen.
Look for USB for charging – Touch for more options then click it
You now will see a list showing: Charging only, Transfer files (MTP), Transfer photos (PTP) and MIDI.
Select charge only, and it will recharge rather than change to MTP mode where the PC can see internal storage to transfer files, photos, music and other things. It's odd, and will likely be tweaked or fixed in the future.
Most of the other issues seem to be with activation on Verizon, MMS picture messages not working right, and other things. The Nexus 6P works on all carriers in the United States. All of them. However, Verizon may not let users register it on their network. Instead, you need a small SIM that's already registered, just drop it in, and it works fine.
If users are experiencing problems with text, no 4G LTE, or even Verizon dropping to 2G when placing calls, you just need to change a few settings. MMS issues can be solved by entering the correct APN settings for your carrier, which can be found from a Google search, and here's a fix for Verizon Nexus 6P calls dropping data down to 2G.
Updates
This week Google pushed out a small 7MB security patch as a part of its promise to release one security update every single month to Nexus smartphones and tablets. This is the first update for the Nexus 6P, aimed at security, but we can expect another or Android 6.0.1 Marshmallow before the end of the year to fix a few of these small issues.
No release is perfect, and even iOS 9 has been updated 2-3 times already to fix some small problems. Google's likely already busy on Android 6.0.1 Marshmallow, and it could arrive before the end of the year.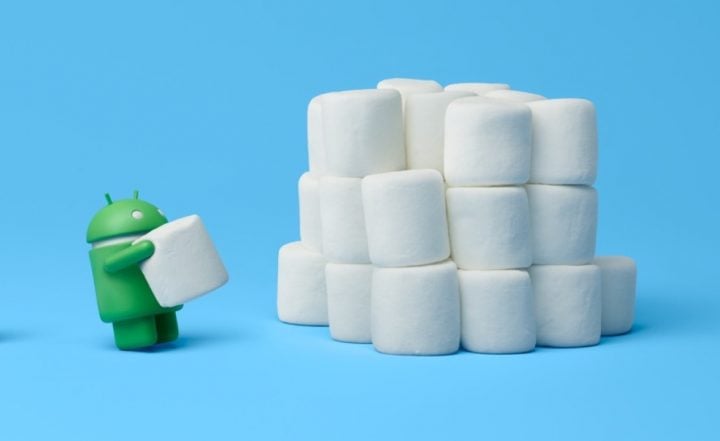 Most of these problems are very small, limited, and not an issue for the majority of owners. Buy with comfort, knowing this is one of the best Android phones available right now. If you're still having problems, a factory data reset could be the answer, but it will erase everything.
Are you having problems with the Nexus 6P? If so drop us a comment below and explain what, or any potential fixes.

As an Amazon Associate I earn from qualifying purchases.