Nexus 6P Release Continues as Stock Returns
The new Nexus 6P smartphone is finally back in stock on the Google Store. The launch had a few problems with delays on orders and shipments, not to mention Google ran out of stock rather fast. It's available today in all colors and all storage configurations, after a slight delay in orders and a few other problems.
While the release wasn't nearly as bad as the Nexus 4 or Nexus 5, which sold out in less than an hour, the Nexus 6P release didn't go very smooth either. Buyers that pre-ordered saw some ship as promised at the end of October, while others were delayed into November and some who pre-order have yet to get their smartphone.
Read: Nexus 6P Review
On September 29th Google announced the impressive all-new and fully aluminum Nexus 6P, along with the Nexus 5X. Both fancy new Android 6.0 Marshmallow phones went up for pre-order the same day, but the Nexus 6P release faced delays and inventory issues, while the Nexus 5X has been readily available for nearly two months.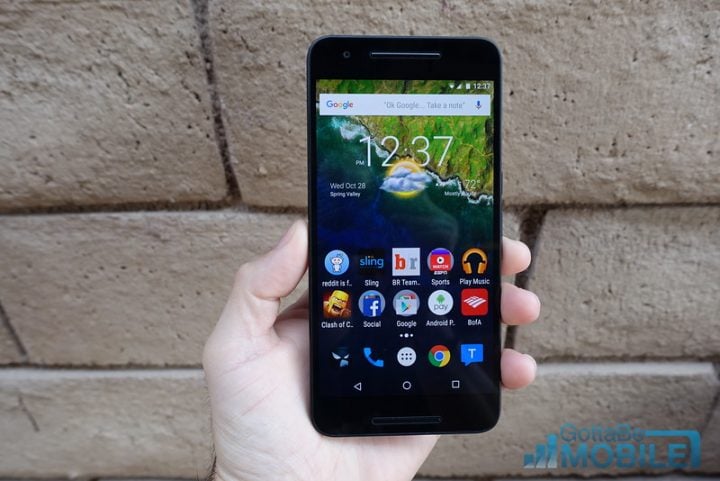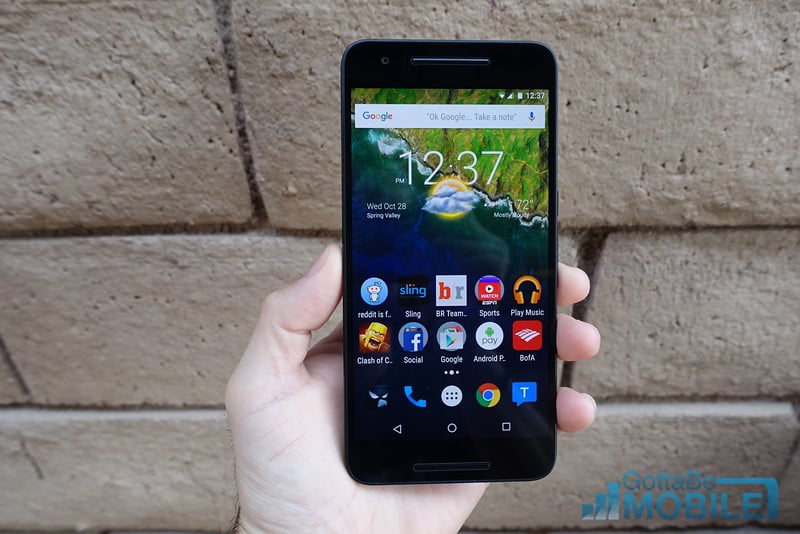 In our Nexus 6P review above we considered it one of the best smartphones in all of 2015. It has a lot to offer, a beautiful design, great performance and battery life, and finally a great camera in a Nexus smartphone. It's so good in fact, it made the top of our list for the best Android smartphones of 2015.
The Nexus 6P went up for pre-order on September 29th but no release date was ever given. Then after Nexus 5X orders started shipping, the Nexus 6P started going out to those who ordered around the 3rd week of October. That said, some orders were delayed until November 14th (like mine) and other delays, not to mention Google ran completely out of stock of a few colors, as well as the 64 and 128GB model.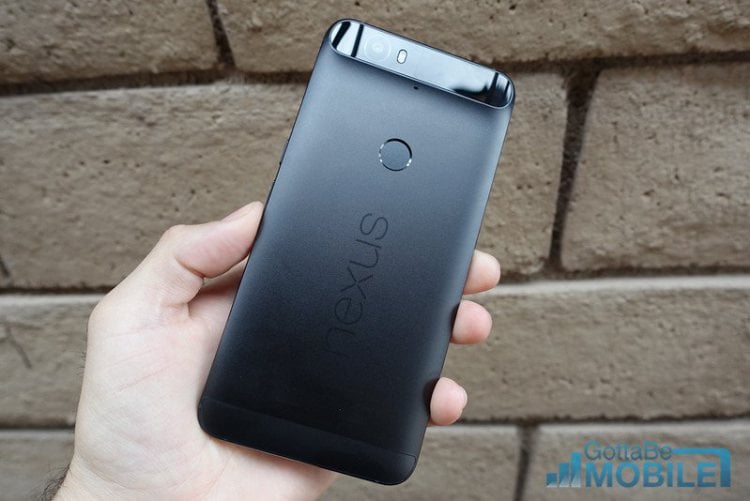 This is the first Nexus smartphone to be made of aluminum, and the first Nexus with 128GB of storage, so it's been extremely popular. The 64GB version quickly disappeared from the Play Store, then the 128GB, and by the time reviews hit the web and users started getting theirs to post first impressions, it was out of stock.
Meaning those who waited for reviews before buying one, couldn't because once reviews and news about the phone surfaced it was completely out of stock. As a result some potential buyers chose to order from Huawei, who made the phone, or buy it from other sources.
Today we have good news, and no more waiting or stock issues are going on. The official Google Store has the Nexus 6P in Aluminum Silver, Graphite Black, or Frost White, in 32GB, 64GB or 128GB, all starting at $499. Prospective buyers can choose any color they want, the storage amount needed, and the Google Store promises they'll ship in 1-2 days. Before this was 2-3 weeks, or out of stock completely.
Those looking for a new smartphone as 2015 comes to a close can look for some good deals during Black Friday, or get the new Nexus 6P right now for only $499. There appears to be plenty in-stock, but it might not last long so hurry and order now. Stay tuned for more details.