Nexus 6P Release Date Breakdown
After months of rumors and a few days full of leaks we already know everything about Google's new Nexus phones, but now they're official. Moments ago Google official announced the Nexus 5X and Nexus 6P. Now that both are real, here are all the final details about the release date, pricing, availability, colors and more for the Nexus 6P.
As expected, today Google announced a successor to last years massive Nexus 6, an all aluminum smartphone with a smaller 5.7-inch display called the Nexus 6P. This news is about a month sooner than the typical October and November release dates.
Read: Nexus 5X & Nexus 6P Details Frustrate Buyers
All the leaks and rumors we've heard over the past few weeks were almost 100% accurate, so everything buyers have heard thus far was true. We saw pictures of the device, confirmed the aluminum design and big 5.7-inch display, and even stating that both the new Nexus 5X and the Nexus 6P would be available for pre-order today, September 29th. Below is everything buyers need to know.
https://www.youtube.com/watch?v=4cAHL4LMNlY
This year the Nexus 6P has big plans. It's the best Nexus device to date with amazing features and hardware across the board. Made by Huawei, this is the first all-aluminum Nexus and the first (of two) to have a built-in fingerprint scanner. Starting later today, both phones are available for pre-order at the Google Store.
As expected, the new Nexus 6P comes packed full of enticing features that buyers will want to know about. A few noteworthy features are dual front-facing speakers, "Nexus Imprint" a fingerprint scanner for better security and Android Pay, a 5.7-inch 2560 x 1440 Quad HD display, a powerful 64-bit 8-core processor with 3GB of RAM, and it's the first Nexus to offer 128GB of storage. In fact, it comes in 32, 64 and 128GB options to suit any buyers needs.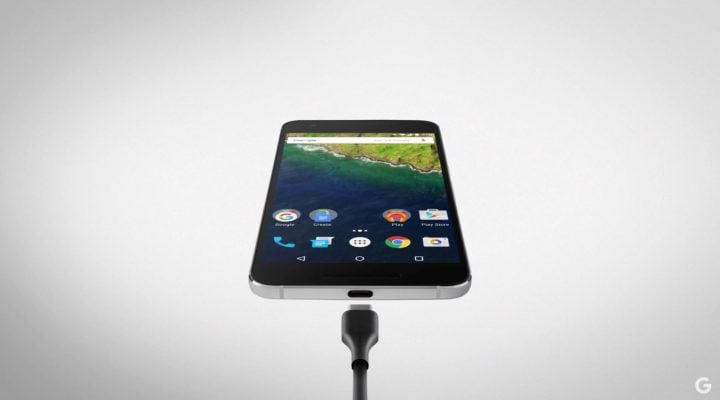 Another focus is the much improved 12.3 megapixel rear camera, 8 megapixel front camera, a huge 3,450 mAh fast charging battery, and the first Nexus smartphone with a USB Type-C port that's reversible for ease of use.
The Nexus 6P release date and pricing has been confirmed, along with Android 6.0 Marshmallow and everything mentioned above. With the Nexus 6P release date and pre-orders confirmed, we want to breakdown the important details that prospective buyers need to keep in mind as the release nears.
Nexus 6P Pre-Orders
The rumors were true. Google will open up pre-orders for the new Nexus 5X and Nexus 6P starting today, September 29th. Pre-orders are going to be live in the United States, UK, Korea, Japan, and Ireland. More regions, and carriers outside of the United States will make announcements in early October.
The new Nexus 6P was built to replace the Nexus 6. Offering more features, a better design, more storage, and an improved camera with more battery life all at a lower price point. As you can see above, the 32GB Nexus 6P is highly affordable, and even the 128GB option is the same price as the 32GB Nexus 6 from last year. That's a big difference.
There will be three colors available: Black, White, and Silver, with a Gold variant being an exclusive to Japan.
The screen is big coming in at 5.7-inches, but the physical size still comes in around the same size as the smaller iPhone 6s Plus and its 5.5-inch screen. Google promises the entire pre-order system will be much better than previous years, offering the device on the new and improved Google Store, instead of the Google Play Store used for everything else. And while we can't confirm it will go smoothly, they'll be available soon enough, and probably sell out quickly, so be prepared as soon as it arrives.
It's worth noting all Nexus 5X or Nexus 6P purchases will come with a free 30-day trail to Google Music, and a $50 Google Play Store gift card, essentially making the price $50 less.
Release Date
As we mentioned above, the Nexus 5X and 6P will be up for pre-order today, but sadly we don't have an actual date for the release. A few small hints and leaks have suggested October 9th, but no more evidence supports that date. Google did mention that both phones would be shipping "later in October" so we'll keep an eye out for more details.
At least both phones are available to pre-order today, but don't expect them to start shipping for at least 2-3 weeks, which is typically how long Nexus devices take to arrive. Last year from announcement to release was October 15th, to November 3rd, when the Nexus 9 hit the Play Store, and longer for the phone.
Carriers
Last year the Nexus 6 was the first Nexus phone available on all carriers in the United States. Along with that Google had to give some carriers a little control, release dates were staggered, AT&T put bloatware on the phone and its logo on bottom, and Verizon took far too long to release it. That won't happen this year.
This year Google took complete control. The Nexus 6P will not be sold in carrier stores in the United States, but will be outside the US. For those in the United States it will be available from the Google Store, Amazon.com, Best Buy, and select other online retailers.
We do have good news though, the Nexus 5X and Nexus 6P will support ALL carriers in the United States. Confirmed on stage and from FCC documents, we've been able to confirm Verizon, AT&T, T-Mobile, Sprint, US Cellular, and even smaller regional carriers will all work with both phones. All bands are supported, and they'll both be offered with Project Fi as well.
Android 6.0 Marshmallow
Of course the new Nexus 5X is running the latest Android 6.0 Marshmallow software update. With new animations, an improved lockscreen, homescreen, application tray and notification pulldown bar. Nexus Imprint for improved security, Android Pay, and even up to 30% improved battery life with Doze. Finally, Google Now on Tap, another awesome new feature, which we'll talk more about later, but was also mentioned back at Google I/O.
Today Google announced that Android 6.0 Marshmallow will start rolling out to current Nexus devices next week, rumors have been suggesting Monday October 5ht, and be available out of the box on the new Nexus 5X and Nexus 6P.
Google's event is just wrapping up, and we'll update with more details as they become available. Who's buying the new Nexus 5X or Nexus 6P?