Nexus 6P vs LG G4: 5 Things to Consider
Nexus 6P vs LG G4: Price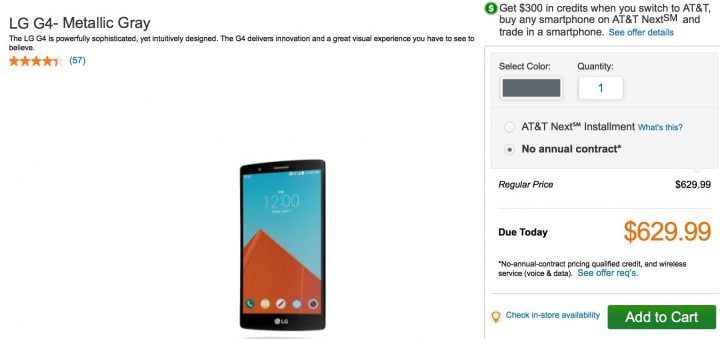 The last factor that will be something everyone considers, is the price tag. Google has always delivered phones at an affordable price, and the new Nexus 6P is a well-rounded phone that isn't too expensive. The G4 is LG's most expensive phone as of late, and it's not showing any signs of being discounted anytime soon, even though Samsung lowered the Galaxy S6 to beat it. That said, Google's Nexus 6P beats them all.



The LG G4 is $629 from AT&T, but under $600 from most other carriers, and as low as $549 in some instances or sales. As a result, it isn't too much more, but still costs a significant amount more, for arguably less of a smartphone. The Nexus 6P doesn't have expandable storage some some may need to spend $549 for the 64GB model, while LG G4 owners can get the 32GB on a payment plan and add a micro-SD card and get tons of extra storage. So it's a toss-up.

All carriers have the LG G4, some on contract or payment plans, or outright. The Nexus 6P won't be sold by any carrier and is only available to buy outright, but works on all US carriers. Including Verizon, AT&T, T-Mobile, Sprint, US Cellular and others. The Nexus 6P may have a delay getting certified on T-Mobile's band 12, but we're hearing that will all be fine by the time it's released.

This is a pretty tough decision, as these are two great phones. In the end though the slightly lower price point, better camera, bigger screen, extra battery life and aluminum design should steer most to choose Google's latest, over the LG G4. Then again, everyone has different wants and needs, we're just breaking down a few important factors to help buyers make the right choice.

This article may contain affiliate links. Click here for more details.