Nexus 7 2013 Android 5.0.2 Update Review
This Nexus 7 2013 Android 5.0.2 update review will help you decide if you should install this update on the newest Nexus 7 tablet. Google is still slowly rolling out a small Android 5.0.2 update to the Nexus 7 and Nexus 10 and after a week of use we can share how well this performs on the Nexus 7 2013 WiFi model.
This review is especially important given the lackluster early performance of the Nexus 7 2012 Android 5.0.2 update that brought a slowdown in overall performance. Thankfully there are no similar problems with the Nexus 7 2013 Android 5.0.2 Lollipop update.
For many users the Android 5.0.2 update is a small bug fix that brings the Nexus 7 2013 from Android 5.0.1 to Android 5.0.2, but if you plan to upgrade from Android 4.4 KitKat directly to Android 5.0.2 you may want to read our initial Nexus 7 Android 5.0 Lollipop review for more.
Here are the important details about the Nexus 7 Android 5.0.2 update that you need to know now before you start the upgrade on your Nexus 7 2013 tablet.
Nexus 7 2013 Android 5.0.2 Review
The primary thing that you need to remember about this Nexus 7 2013 Android 5.0.2 review is that it is very unlikely that we use the same apps, home networking hardware and services. This means that our experiences may vary slightly. The good news is that it is possible to downgrade to an older version if you experience any issues.
After a week using the Nexus 7 2013 Android 5.0.2 update this is a clear winner and I can share my experiences in full below, with a focus on five key areas that are most important.
Speed
There is no change to the performance and speed of the Nexus 7 2013 after installing the Android 5.0.2 update. The tablet is not brand new, but it still feels incredibly fast compared to the Nexus 7 2012 model. Using the Nexus 7 2013 to watch a movie, check Facebook, surf the web and other tasks including switching apps and multitasking are snappy.
Apps
After running through a collection of apps to see if there are any crashes and problems I could not find any issues. I tested Netflix, Facebook, Google Play Music, a handful of games and productivity apps like Gmail and Google Hangouts without any problems. We are also not hearing about a large number of app issues after installing the Nexus 7 2013 Android 5.0.2 update. If you run into problems you should update your apps, which may fix some issues.
Android 5.0.2 Battery Life
The Nexus 7 battery life remains good after the Android 5.0.2 update. Sometimes small updates like this can cause fast draining or problems with standby time, but the Nexus 7 2013 Android 5.0.2 battery life is as good as before the update. It is hard to quantify, but the standby battery life seems much better.
WiFi & Bluetooth
WiFi and Bluetooth connectivity on the Nexus 7 2013 are operating perfectly. I connected to several networks including a personal hotspot and connected Bluetooth headphones to the Nexus 7 without any problems.
Bugs & Issues
There are some Nexus Android 5.0.2 problems, but so far using the new Material Design and other features on the Nexus 7 2013 is a joy. You should definitely read that list of potential bugs and issues before you update, but our experience on the  Nexus 7 2013 model is still very good.
Should You Install the Nexus 7 2013 Android 5.0.2 Update?
Even with some users reporting problems, the Nexus 7 2013 Android 5.0.2 update is one that we are comfortable recommending to most users. The performance is good, core features like WiFi and Bluetooth are as good as always and we did not run into any app problems. Whether you are upgrading to Android 5.0.2 from Android 4.4 KitKat or just jumping from Android 5.0.1 to Android 5.0.2 this is a solid performer.
Most Exciting Tech for 2015
Samsung Galaxy S6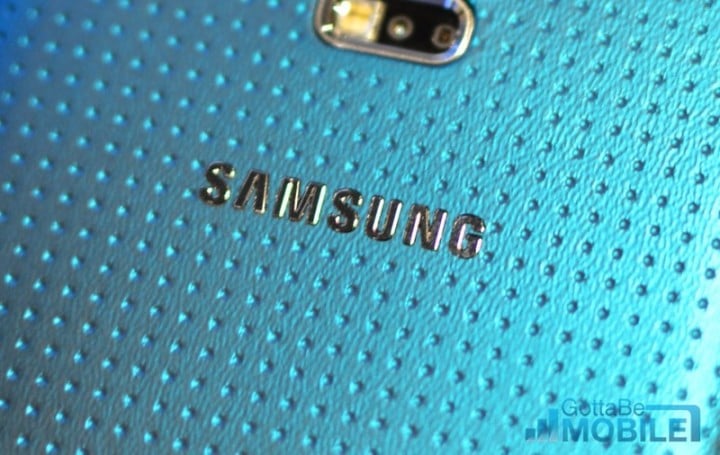 The Samsung Galaxy S6 is the most exciting tech of 2015 that we expect to see early this year. There are other products coming in the spring, but when it comes to a smartphone launch that isn't the iPhone, Samsung is the company that most consumers look to.
We expect a completely new design for 2015 that includes metal, and possibly more glass and curved screens on a special model that could be the Galaxy S6 Edge. Count on a bigger 5.5-inch 2K display and Android Lollipop on board this exciting smartphone with many upgrades under the hood.
The Galaxy S6 release should arrive between March and May with April looking good for a possible U.S. Galaxy S6 release date. The Galaxy S6 launch may happen at MWC in early March.
Read more on the Galaxy S6 Rumors, News and Predictions

As an Amazon Associate I earn from qualifying purchases.