Nexus 7 Android 4.4 KitKat Update Annoying Users
It appears that the Nexus 4 Android 4.4 KitKat update isn't the only KitKat update that's annoying its user base. In addition, it appears that the Nexus 7 Android 4.4 KitKat update is also annoying its users, many of whom are still waiting and wondering about their Over-the-Air upgrade.
Earlier this month, Google released the Android 4.4 KitKat update. First, it arrived on the Nexus 5, Google's new Nexus smartphone that emerged on shelves just a few weeks ago. Then, Google announced roll outs for several other devices including the Nexus 7 and the Nexus 10. Google specifically stated that the Nexus 7 Wi-Fi, both the 2012 and 2013 models, and the Nexus 10 would start seeing their updates roll out last week.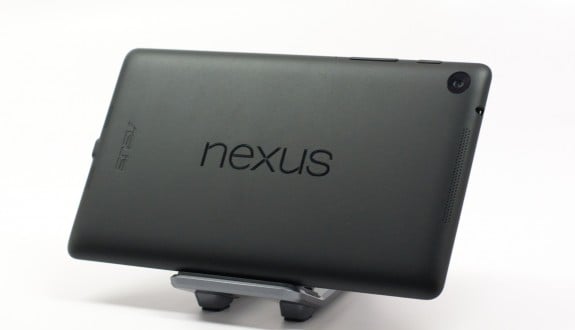 Unfortunately, for many users, that didn't happen. As we noted, many Nexus 7 owners complained about not receiving the update, even after Google announced the roll out and posted the factory images to its website. Google complicated things even further when it posted the factory images for the cellular versions of the Nexus 7 but declined to offer an OTA upgrade.
Last night, Google went ahead and posted factory images for a brand new Android 4.4 KitKat update build, allowing users to download the files and manually install the update, also known as sideloading. From the looks of things, that new update is becoming available for at least some owners of the Nexus 7 though the situation remains confusing, and frustrating, for Nexus 7 owners in the United States and elsewhere.
Nexus 7 owners are expressing their frustration with the update process on XDA, on Google+, and on social media sites like Twitter. And while many owners are frustrated about the lack of an OTA update, more than a week later, others are fuming about the lack of communication from Google's end. After announcing last week's roll out, the company has gone quiet and hasn't provided users with any specific information about the Nexus 7, Nexus 4 or Nexus 10 roll outs.
@google, @Android, @googlenexus where is update for my nexus 7 3g (2012 edition) to Android 4.4 KitKat? I'm tired of waiting!!!

— Vlad Isayko (@Vlad_Isayko) November 20, 2013
While many Nexus 4 and Nexus 7 owners are steamed about the confusion and the long wait for an OTA, it's important to realize that Google likely did this because it discovered a bug inside the original KitKat build.
It's also important to remember that previous Nexus Android updates have been extremely buggy and that Google may be working to ensure that this upgrade is not. And finally, Nexus 4 and Nexus 7 users should keep in mind the fact that these updates will arrive, for all users, well ahead of the updates for the Galaxy S4, Galaxy Note 3 and more.
For now, Nexus 7 users can take solace in the fact that Google is working hard to get these Android 4.4 KitKat updates out. And while they might be rolling out slowly, they will eventually come to every owner of the Nexus 7 2012 and Nexus 7 2013.

This article may contain affiliate links. Click here for more details.