Nexus 7 Android 4.4 KitKat Update Now Available
Nexus 7 users who don't want to wait for their Android 4.4 KitKat update to arrive Over-the-Air, now have the ability to install the Nexus 7 Android 4.4 KitKat update manually as the files for the remaining Nexus 7 variants the Nexus 7 2013 LTE and the Nexus 7 2012 HSPA+ have finally been discovered lurking inside Google's website.
Last week, Google began rolling out the Nexus 7 and Nexus 10 Android 4.4 KitKat updates to owners of the Wi-Fi variants. However, as we pointed out, only a small amount of Nexus 7 owners actually got the updates. While Google hasn't cleared up the situation completely, it's clear that the roll outs were halted so that it could introduce a brand new Android 4.4 KitKat update build, a build that was introduced earlier this week.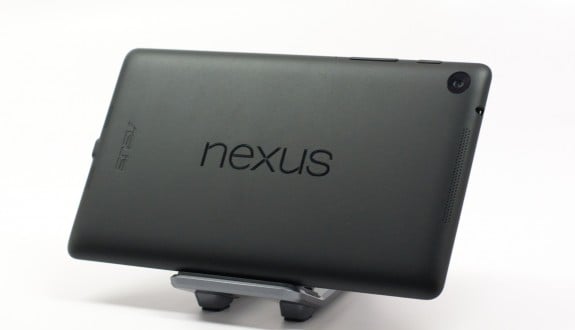 Earlier this week, Google not only posted a new build for the Nexus 7 Wi-Fi (2012, 2013) but it also posted the factory images and binaries for those using the cellular versions of the Nexus 7 . Many believed that the long wait was over, that the Nexus 7 Android 4.4 KitKat flood gates would open, and Google would swiftly roll out the OTA. That, unfortunately, did not happen and it left many Nexus 7 owners feeling frustrated with the situation.
Nexus 7 Android 4.4 KitKat updates are rolling out slowly Over-the-Air and as Google explained earlier today, the updates could take a week or more to roll out to users because Google needs to ensure a smooth experience. Those who aren't keen on waiting for the Nexus 7 Android 4.4 OTA to arrive though now have the chance they have been waiting for.
The Nexus 7's Android 4.4 KitKat update has been spotted lurking on Google's servers. These files will allow those with the Nexus 7 to manually install the update ahead of the Over-the-Air update. The files are currently available to Nexus 7 HSPA+ (2012) owners and Nexus 7 LTE (2013) users. The Nexus 7 (2013) Wi-Fi only update has also been found. Same with the Nexus 7 (2012) Wi-Fi only file.
Keep in mind, these are for those who haven't installed Android 4.4 KitKat, at all. Those who have installed the previous KRT16O build will want to use these files instead:
Nexus 7 users who are unfamiliar with sideloading software will want to stay away from these files. Those who aren't running stock software will also want to stay away from the software and simply wait for the OTA to roll out. Users who want to give it a go will need the Android SDK and will want to sideload the software through the adb sideload command. Those who are both stock and rooted can flash the update in recovery mode.
If none of that makes any sense, avoid these files, and simply wait for Google to push out the OTA update. It might take a few days to appear but it won't put the Nexus 7 at risk. It will also be a much easier process.
Nexus 7 owners who are also Nexus 4 users will be happy to know that the Nexus 4 Android 4.4 KitKat update is also available for manual install right now as well.

This article may contain affiliate links. Click here for more details.