Nexus 7 Android 4.4 KitKat Update Rolling Out to Users
Google announced today that the Nexus 7 and Nexus 10 Android 4.4 KitKat updates will begin rolling out today, just a few short days after the company first announced the software upgrade. Google says that both the Nexus 7 2012 edition and Nexus 7 2013 edition will be getting the upgrade tonight while the one and only Nexus 10 will see the upgrade tonight as well.
Last month, Google announced the Android 4.4 KitKat update for Nexus owners after an initial announcement in September. The company revealed that the incremental update, which brings a number of new features to the table, would be rolling out to Nexus 4, Nexus 7 and Nexus 10 owners in the future though it declined to say when.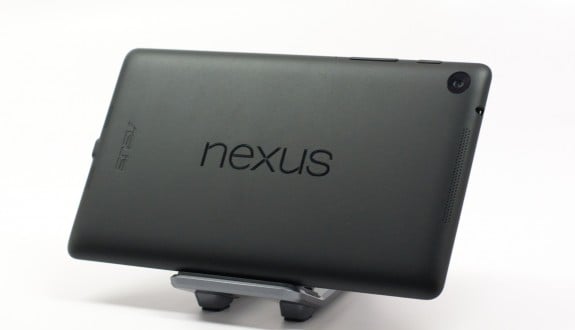 Today, Google finally announced some details about the Android 4.4 KitKat update roll out stating that the Nexus 7 and Nexus 10 KitKat updates would be rolling out today. The announcement is light on details but it does confirm that the roll outs will start tonight. That said, we expect these deployments to last for up to a week as Google works to roll out these updates to its many Nexus users.
The upgrade won't be rolling out to every Nexus 7 user in the near future. Google says that Nexus 7 devices with mobile data will be getting the upgrade in the near future though it declined to offer a specific date for the roll out. We expect the company to roll out the update soon as we head into the holiday shopping season, a key battleground for Google due to the iPad mini with Retina Display launch.
Starting today, Nexus 7 (2012 and 2013) and Nexus 10 will be getting a tasty update to Android 4.4, KitKat

— Android (@Android) November 13, 2013
We also expect a manual upgrade to emerge from the shadows in the near future for both the Nexus 7 and the Nexus 10, something that will allow users to bypass the OTA upgrade. Users who wish to get the upgrade early will need the pull the updates from Google's servers and install. Those who are unfamiliar with how to install manually will want to wait for the OTA upgrade to arrive.
These upgrades will bring the Nexus 7 and Nexus 10 up from Android 4.3 Jelly Bean and take them to Google's latest software, Android 4.4 KitKat, an update that is going to offer several upgrades but nothing that completely overhauls the Android operating system. The Nexus 7 and Nexus 10 roll outs will be followed by the Nexus 4 Android 4.4 KitKat update which Google says will be rolling out soon.

This article may contain affiliate links. Click here for more details.