Nexus 7 Android 5.0.1 Update: What You Need to Know
Earlier this month, Google started rolling out the Nexus 7 Android 5.0.1 update, a bug fixer aimed at squashing Android 5.0 problems that emerged in the aftermath of Google's November upgrade. With the roll out making headway, we want to take a look at what users need to know, right now, about the Nexus 7 Android 5.0.1 update.
In November, Google pushed the Android 5.0 Lollipop update that it introduced all the way back at Google I/O in June. As expected, the Android 5.0 Lollipop update delivered a number of new features, tweaks and enhancements to owners of Google's Nexus devices including the all new Material Design. Android 5.0 is Google's biggest Android update in years and an update that's been installed by countless Nexus smartphone and tablet owners.
In the weeks after the initial Nexus Android 5.0 Lollipop release, we started to hear more about Google's new update. And while a lot of the chatter amongst Nexus users was good, we also heard about some of the Android 5.0 Lollipop problems affecting various Nexus users including those in possession of the company's aging Nexus 7 tablets.
Owners of the Nexus 7 2012 and Nexus 7 2013 took the social media and forums to voice displeasure about some of the bugs that emerged on board Google's brand new update. And many of those Nexus 7 started calling for an Android 5.0.1 bug fixer to alleviate these problems. Fortunately, Google was hard at work behind the scenes and a short time ago, rolled out the Nexus 7 Android 5.0.1 update.
With Android 5.0.1 now on the minds of Nexus 7 users around the world, we want to take a look at what you need to know about Google's brand new Android 5.0 Lollipop update. This roundup offers details about the update itself and advice on how to deal with Google's first update to its brand new operating system for Nexus users.
Nexus 7 Android 5.0.1 Update
Google's Nexus 7 Android 5.0.1 update is here and it has been available for a number of days now. For those that haven't been paying attention or remain on Android 5.0 Lollipop, know that Android 5.0.1 is a bug fix update that's arrived to fix some of the issues on board the Nexus 7 and other Nexus smartphones and tablets. The update started with tablets, now it has moved to smartphones.
According to the Android 5.0.1 Lollipop change log for developers, the update isn't stocked with tons of bug fixes but the fixes that are there are extremely important. There is one fix that will help prevent a factory reset if the user inputs the right commands on the lock screen. There's another that fixes a video playback issue on the Nexus 7. That's a huge fix for many Nexus 7 users and a reason to consider installing the Nexus 7 update right now.
While the Android 5.0.1 change log is small, there's always a chance that the update will tackle other bugs that aren't listed on the change log itself. Battery life woes, Wi-Fi issues and Bluetooth problems are among the more popular Android bugs and occasionally, smaller bug fix updates will alleviate these issues without mentioning them amongst the fixes.
This is a small update in terms of size but for Nexus 7 users, it's going to pack a significant punch.
OTAs & Missing Updates
The Nexus 7 2013 Android 5.0.1 update has been rolling out to the Wi-Fi model for a few days now and those who haven't received the update already, should get it soon. The standard Google Nexus Android update takes about a week or so to push out to everyone so we should be nearing the tail end of the Google's push for the 2013 model.
What's interesting is that we still haven't seen the OTA update for the 2012 version of the Nexus 7 Wi-Fi, a device that's already been upgraded to Android 5.0 Lollipop. Google still hasn't rolled out Lollipop, Android 5.0.1 or otherwise, to the cellular versions of the Nexus 7. It's an extremely strange development given that non-Nexus devices have been upgraded to Android 5.0, which, sort of defeats the purpose of the Nexus program.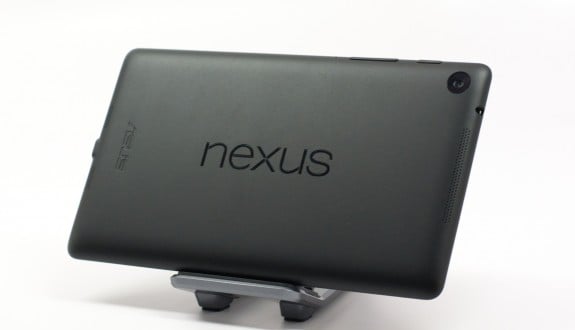 Even more frustrating is the fact that Google remains silent about these upgrades despite pleas from users on its Nexus Help Forum. Google rarely announces updates ahead of time which means that Nexus 7 2012 Wi-Fi users and owners of the cellular models will probably be treading in darkness up until the actual roll outs start.
There's A Way to Get It Early
Those of you that own a Nexus 7 2013 Wi-Fi and want to make the move ahead of the OTA can do so right now. If you want to move to LRX22C from KTU84P, you'll want to grab this file and sideload. If you are looking to move to LRX22C from LRX21P, you'll want to snag this file.
Novice Nexus 7 users are encouraged to wait for the Android 5.0.1 OTA to arrive. Sideloading often causes issues during the installation process and there's a chance that some users will be forced to perform a factory install to return the device to normal.
Those who own the Nexus 7 2012 or the cellular models and wish to escape the long drawn out OTA process will want to start reading up on the sideloading process right now. This way, when the time comes, the process will be a far simpler endeavor.
Nexus 7 users should also avoid trying to "force" the update using the Google Framework Services "trick." This is not a trick at all and it could potentially wreck performance on the device. Wait for the OTA or sideload the software ahead of time.
Android 5.0.1 Problems
The Android 5.0.1 Lollipop update is a bug fixer aimed at squashing Android 5.0 problems. However, we've discovered a number of complaints about the Android 5.0.1 Lollipop update in the days after its release. Most of those complaints come from Nexus 7 users who have unearthed a number of issues on board their device post Android 5.0.1 update.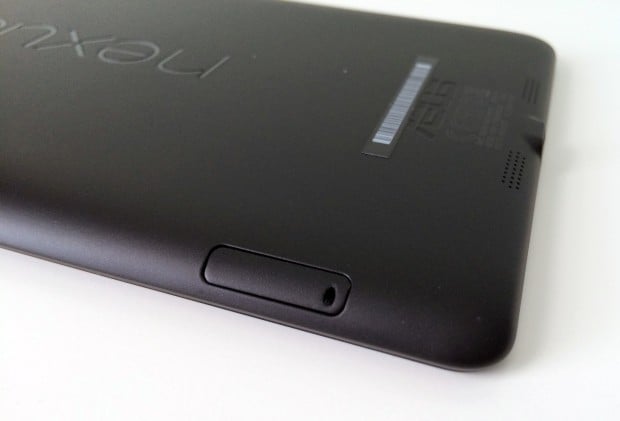 Nexus users are complaining about the inability to connect to wireless at work, screen rotation issues on the Nexus 7, various issues with Wi-Fi after installing Android 5.0.1, Android 5.0.1 installation issues, problems with Google's "OK Google" function, even more Wi-Fi problems, issues with sound after upgrading, Bluetooth issues, problems with the home button, and we've also heard that some people have seen the notification, only to see it disappear. The list of problems on Google's Nexus Help Forums continues to grow as more and more Nexus 7 users get updated to Google's latest update.
Now, we don't bring this up to make fun, we bring this up so that Nexus 7 users are aware that Android 5.0.1 could bring some problems of its own. We've put together some steps to take ahead of the Android 5.0.1 update that should help Nexus 7 users limit Android 5.0.1 Lollipop problems.
Fixes for Android 5.0.1 Problems
In response to those problems, we've outlined some of the more common Android 5.0.1 problems that have either popped up, or will likely pop up for Nexus 7 users down the road. We've accumulated these fixes after years and years of using Android and Google's Nexus devices. And while they may not work for every single Nexus 7 user, they are a good starting point both before, and after, the Android 5.0.1 upgrade.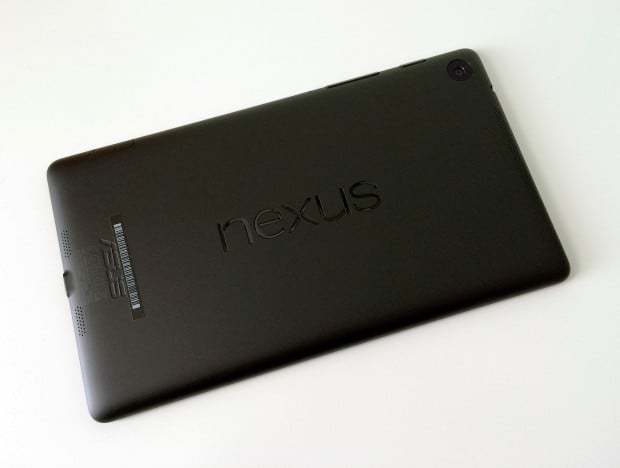 Third-party fixes for Android 5.0.1 problems will be your best bet for some time. Google typically does not push out bug fix updates in a rapid fire fashion so the next Android 5.0 update, be it Android 5.0.2 or something else, probably isn't lurking around. We haven't seen any significant trace of it in our analytics, a sign that a release probably isn't imminent.

This article may contain affiliate links. Click here for more details.