Nexus 7 Android 5.0.2 Update: What You Need to Know Now
A few days ago, Google started pushing out the Nexus 7 Android 5.0.2 Lollipop update, a small update aimed at fixing Android 5.0 Lollipop problems. With the roll out now underway, we want to take a look at some of the important details we think Nexus 7 2012 users need to know about their latest Android 5.0 upgrade, Android 5.0.2 Lollipop.
Back in November, after a stint as a developer preview update, Google pushed out Android 5.0 Lollipop for the first time. The update landed for most Nexus users including owners of the Nexus 5, Nexus 6, Nexus 4, Nexus 7 2013 Wi-Fi, Nexus 2012 Wi-Fi, Nexus 9, and Nexus 10. And while the update brought new features and changes to Nexus users, it also delivered problems.
Nexus users have been complaining about Android 5.0 Lollipop problems for a number of weeks now. Problems range from random crashes to battery life struggles to Wi-Fi problems. While some of the issues have fixes, many of the others have not and Google's been working to deliver fixes for at least some of these initial issues.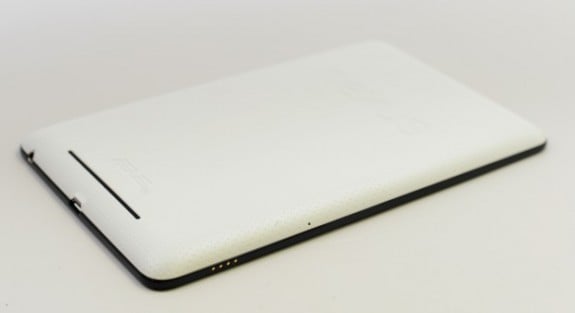 Those fixes have come in the forms of Android 5.0.1 and Android 5.0.2. Android 5.0.1 Lollipop is a widespread bug fix update available to owners of the Nexus 7 2013, Nexus 9, Nexus 10, Nexus 5, Nexus 4, and Nexus 6. The update did not land for the Nexus 7 2012 or the cellular versions of the Nexus 7. Earlier this month, we found out why.
Google's currently rolling out an Android 5.0.2 Lollipop update for the Wi-Fi version of the Nexus 7 2012. The update, like Android 5.0.1 Lollipop, is a small bug fix update aimed at toning down the problems on board the new operating system.
Android 5.0.2 Lollipop has been out for a few days now and with that in mind, we want to take a look at what Nexus users, mainly Nexus 7 2012 users, need to know about Google's latest Android 5.0 Lollipop update. This will round up all of the current details and offer some potential fixes for Android 5.0.2 Lollipop problems.
Android 5.0.2 Lollipop Still Rolling Out
The first thing that you need to know is that the Android 5.0.2 Lollipop update is rolling out slowly to Nexus 7 2012 users. The update first started pushing out a few short days ago and while we've started to see the update pick up the pace, it still hasn't landed for everyone.
If you're new to the Nexus game, know that this isn't unusual. Google's Nexus Android updates typically take a week or more to deploy to all users. Google's updates are not only slow, they're also random which means that there is no way to predict when the OTA will arrive on your tablet. The only thing you can do is check for the update a couple of times per day. At some point, it will show up.
Google won't announce the end of the roll out, it'll just happen. So Nexus 7 2012 users will need to remain patient while Google pushes out the update to thousands and thousands of devices all over the globe.
Tips for Nexus 7 2012 Users
Nexus users need to know that we've put together a number of Android 5.0.2 update tips that we think will help those of you that don't consider yourselves experts. These tips are primarily aimed at those of you who are still on Android 4.4 KitKat. For those still on Android 4.4, Android 5.0.2 will represent a massive move. Android 5.0 will deliver new features but it will also come with a brand new look that's vastly different from what you have right now.
These tips will also come in handy for those of you making the move from Android 5.0 to Android 5.0.2. Remember, you don't need to follow them all, just enough to feel comfortable going into Google's latest Android Lollipop update.
Android 5.0.2 Lollipop Problems
Android 5.0.2 Lollipop problems have begun to emerge though they are still very limited given that Android 5.0.2 is still limited to select Nexus 7 2012 users. We've seen complaints about battery drain and an assortment of other isolated issues that have impacted the performance on Google's aging former flagship. There's also a memory issue that seems to be crashing apps on Android 5.0 Lollipop. We expect to see more complaints about Android 5.0.2 pop up in the near future as the update pushes out to more and more users around the world.
We should also point out that we're seeing positive feedback about the update. Nexus 7 users are saying that the update has fixed performance problems on their Nexus 7. So, for those of you on Android 5.0 Lollipop, Android 5.0.2 Lollipop might be worth the download.
New Lollipop Update?
Google recently confirmed a fix for the memory issues causing app crashes on Android 5.0 Lollipop. The company says that the fix has been approved for a future Android update though the company did not say what the update might entail. It's possible that we'll see it arrive with an Android 5.0.3 update or we could see it arrive with the rumored Android 5.1 update. Nothing is confirmed and it could take months for Google to roll out a fix.
Fixes for Android 5.0.2 Lollipop Problems
Google is extremely unpredictable when it comes to bug fix updates which is why we put together a list of fixes for common Android update problems. These fixes address specific Android 5.0.2 Lollipop problems and they'll also address some problems that Nexus 7 users could see in the future. None of these fixes are guaranteed to work but they're worth a shot if you're dealing with problems and don't want to wait for Google's next Android Lollipop update.
We recommend taking a look at a number of other resources as well, Google's Nexus Help Forum is also a great place to start, if you do encounter Android 5.0.2 Lollipop problems.