New Nexus 7 Android 5.1 Release Imminent
A new Nexus 7 Android 5.1 update has been confirmed thanks to Google's Android Open Source Project and it's probably not the one that many Nexus 7 users were expecting.
Last month, Google started rolling out its brand new Android 5.1 Lollipop update for Nexus smartphones and tablets. Google's initial roll out included the Nexus 6, Nexus 7 2012 Wi-Fi, Nexus 10, and Nexus 5. The company's Android 5.1 release has been moving out extremely slow though it has finally begun to pick up steam in recent days.
Yesterday, we told you that the Nexus 5 Android 5.1 release is finally starting to push out in force. Today, we can confirm the imminent release of a new Nexus 7 Android 5.1 Lollipop update.
In a surprise move, Google's posted the factory images for the Nexus 7 (3G) Android 5.1 Lollipop update on its Android Open Source Project. The appearance in AOSP means that an OTA roll out is imminent. Google typically doesn't announce the start of individual OTA roll outs so owners of the Nexus 7 3G will want to keep an eye out for the Android 5.1 LMY47D build.
The update comes as a bit of a surprise given that Google's had a tough time getting Android updates out to its cellular versions of the Nexus 7. Both the Nexus 7 LTE and Nexus 7 3G struggled to move from Android 4.4 KitKat to Android 5.0 Lollipop and the Nexus 7 LTE has a long history of being last to major Android updates from Google.
Once this new Nexus 7 Android 5.1 Lollipop roll out begins, it should take Google a week or so to get the update out to all of its Nexus 7 3G users. Once the update is available, it will appear as a prompt. Nexus 7 users are also encouraged to check for the update in the device's settings though the roll out is extremely random and unpredictable so it may not appear there for some time.
Nexus 7 2012 users continue to post feedback about the Android 5.1 Lollipop update and opinions, thus far, have been mixed. While some users have encountered good experiences, others are reporting Nexus 7 Android 5.1 problems.
Nexus tablet users are complaining about installation problems, severe battery drain after making the move to Android 5,1, sluggish performance, boot problems, Wi-Fi problems, random freezing, Google Play problems, and more. There are several lengthy threads on Google's forum and on Reddit where users are conversing about the problems impacting their Nexus 7.
We've put together a list of common Android 5.1 problems and fixes for those problems. Those fixes have worked for some people though they aren't guaranteed to work for all Nexus 7 users. In addition, we've put together some steps to take to fix bad Android 5.1 battery life. Those should help if the Nexus 7 starts exhibiting battery drain after the move to Android 5.1 Lollipop.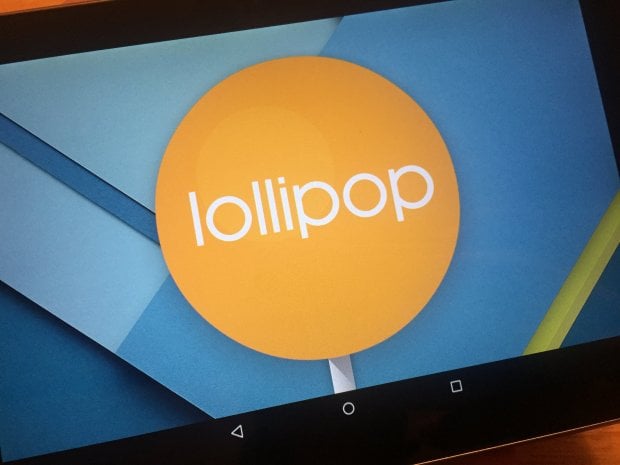 Rumor has it, Google is working on a new Android 5.1.1 Lollipop update, one that could potentially plug up the memory leak for good. While Google hasn't confirmed the update outright, a reference to its release popped up in the most recent update to the Android SDK.
It appears that Google has finished up the coding for the Android 5.1.1 update which means that it's probably finishing up its work behind the scenes. At least a few trustworthy sources believe that the Android 5.1.1 release for Nexus devices is right around the corner, perhaps in April.
Google still owes Nexus users Android 5.1 updates. The company's Nexus 9, Nexus 7 2013, Nexus 7 LTE, and Nexus 4 are still without the latest version of Android 5.1 Lollipop. Those updates are confirmed but it's not clear yet if these devices will get Android 5.1 Lollipop like the Nexus 7 3G or if they will get the newer version of Android 5.1. Look for new details to emerge in the near future.

As an Amazon Associate I earn from qualifying purchases.