Nexus 7 Dock Release Date and Price Revealed
The long-awaited official Nexus 7 dock, which has seen several release dates pushed back over the course of the past few weeks, will finally be coming to shelves at some point this month with a $39.99 price.
For weeks now, Nexus 7 owners have been dealing with delayed release dates for the highly anticipated Nexus 7 dock from Asus that users have been waiting for for almost half a year. However, it now looks like the device will finally land at some point within the next few weeks and those looking to snag it in the U.S. will be treated to a fairly affordable and familiar price tag.
It appears that the Nexus 7 dock release date will fall somewhere within the next two weeks, this according to The Verge. No specific date has been given though B&H Photo, the first retailer to offer the dock online, claims availability on January 16th which fits the time frame. So it could be that January 16th will finally be the day that the Nexus 7 dock goes on sale.
As for pricing, it appears that the listing for $39.99 was deadly accurate as that is the price that will be coming to interested parties in the United States. Those in the United Kingdom are going to have to shell out a bit more it seems as the device will arrive for £79 which is over $100.
Read: Best Nexus 7 Cases.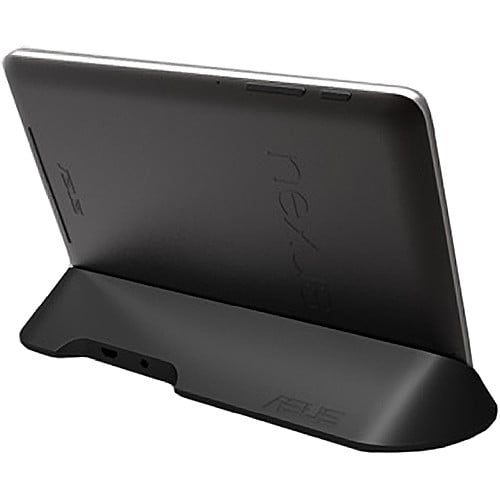 Asus itself will evidently carry the accessory along with third party retailers but it's not clear if Google will offer it in the Google Play Store. At this point though, Nexus 7 owners should be planning to buy it elsewhere.
The Nexus 7 is an extremely popular Android tablet and that could certainly translate into back orders for this dock. Already, retailers are dealing with back orders and it could be that stock at Asus sells out fast.
The official Nexus 7 docking station is a small dock that holds the Nexus 7 in landscape mode. The dock connects to the four POGO pins that reside on the bottom left of the Nexus 7. These contacts allow for the tablet to charge and also to stream audio out through the 3.5mm headphone jack on the back of the dock.
Nexus 7 users can pair it with a  set of speakers to make content sound better. Sadly though, the Nexus 7 dock will not likely work with the majority of Nexus 7 cases on the market.

This article may contain affiliate links. Click here for more details.