Nexus 7, Nexus 10, Nexus 4 Android 4.4 Release: What Not to Expect
Sometime in the future, Google will roll out a number of Android 4.4 KitKat updates for its collection of Nexus devices including the Nexus 4, Nexus 7 and the Nexus 10. Ahead of the update's release, we take a close look at what Nexus owners should not expect from the upcoming Android 4.4 KitKat release date for their devices.
Back in early September, Google surprised a lot of people when it announced Android 4.4 KitKat, its next version of Android that would be coming to replace Android 4.3 Jelly Bean as the company's mobile operating system. Not only was the announcement much earlier than expected, the name was much different as well. The next version of Android was expected to be Android 5.0 Key Lime Pie.
At the time, Google did not detail any Android 4.4 KitKat features, instead, saving those and a release date for a future announcement. That announcement took place in late October as Google debuted its Android 4.4 KitKat update and the Nexus 5, its current Nexus smartphone, that hit shelves just a few short days ago. The update is live on the Nexus 5 but it still hasn't landed for any other devices, at least not officially.
Google did confirm updates for the Nexus 4, Nexus 7 and Nexus 10 in the near future though it declined to offer any specific date for the roll out, choosing instead to leave Nexus owners in the dark. And while Google hasn't offered up any official information, there are signs that indicate that a release is extremely close to the surface.
We've already taken a good look at what Nexus owners should expect from the Android 4.4 KitKat update release date and now, we take a close look at what not to expect from the Android 4.4 release for the Nexus 4, Nexus 7 and Nexus 10.
Release Outside of November
Google still hasn't announced anything for Nexus owners and we still haven't seen an unannounced roll out occur. That makes the Android 4.4 KitKat update release date a complete and utter mystery. That said, Nexus owners shouldn't expect the software to land outside of the month of November. Google typically is very quick when it comes to these roll outs and they usually fall within two weeks or so after an announcement.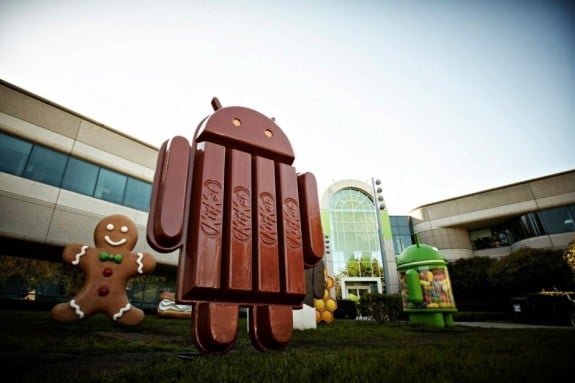 With Black Friday, one of the biggest shopping days of the year coming up and Google facing some stiff opposition from the likes of the iPad mini with Retina Display and iPad Air, the company should get Android 4.4 KitKat out to these devices before the month ends so that it can promote the software on its older Nexus devices.
Android 4.4 isn't a huge leap from Android 4.3 Jelly Bean but it's still a marketing tool that Google can used to battle its fiercest opposition. Look for the update before the end of November.
Release Outside of Next Two Weeks
In fact, we would be willing to wager than all three of these updates will roll out within the next two weeks. We wouldn't be surprised if they are deployed sometime during the work week though we'll be safe and give Google a two week window. First, Black Friday is coming up on November 29th and it will want to get these devices upgraded ahead of that. Because these roll outs typically take a week, a roll out this week makes sense.
Second, HTC announced that the HTC One Google Edition would be getting the Android 4.4 KitKat update within 15 days, meaning, it should roll out sometime this week given that Android 4.4 was announced on Halloween. Testing for that update is said to be close to finished so we expect HTC to stick to that time frame for the software.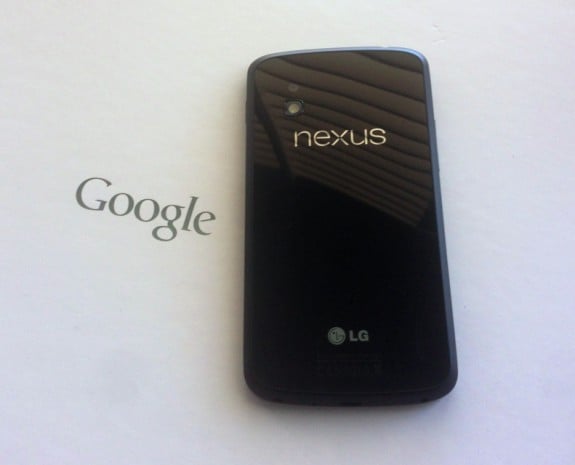 Nexus devices should get the update on the same day, or before the HTC One Google Edition gets its update so that means that this week is also likely for the Nexus 4, Nexus 7 and Nexus 10.
Third, we saw Google take about two weeks to deliver the Android 4.2 Jelly Bean update last year and we wouldn't be surprised to see it stick with that pattern for these older Nexus devices.
Delays for Cellular Versions
We don't expect to see any delays when it comes to the roll outs for the cellular versions of these devices. What that means is that we should see the 3G version of the Nexus 7, the 3G version of the Nexus 10, and the T-Mobile version of the Nexus 4 get the Android 4.4 KitKat update around the same time that the non-Cellular versions of the devices get their upgrades.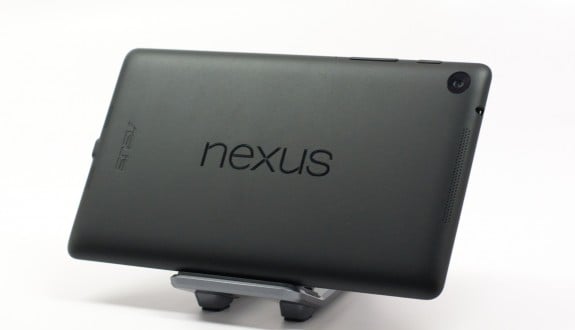 Google has done a fantastic job of getting all of its Nexus products upgraded at the same time and we don't expect that trend to fall off the wagon in 2013. Look for the cellular models to get Android 4.4 KitKat soon, especially since the Nexus 7 for Verizon needs the update as soon as possible. Once the update does arrive, it will make the Nexus 7 a little stronger against the likes of the iPad mini with Retina Display.
Predictable Roll Out
Simply put, these updates roll out from Google at random so while Nexus owners will start sounding off from various parts of the world when the software update does arrive, we expect it to roll out at random to device owners in the United States and in other parts of the world. Those expecting a predictable roll out as far as regions are concerned are going to be sorely disappointed.
Easy Way to Manually Install
There will be a way to manually install the update but Nexus users should not expect the upgrade process to be as easy as pulling the update via an Over-the-Air update.
Google's roll outs typically take a week or so to reach every single owner so there will be some owners who will grow impatient. Fortunately, there will be ways to install the software on board manually ahead of the OTA roll out. Problem is, it's not going to be easy for those that are average Android owners. There will be some know-how needed to proceed manually and some of the steps will likely be confusing.
So, we highly recommend reading into how to install Google Nexus updates manually, right now, ahead of the update. This way, once the OTA does arrive, users will be better prepared. Still, we recommend that novice Android owners stay away from the manual install process as there is always the potential that something could go wrong. It's better to be extremely safe than sorry.
The Nexus 5 Android 4.4 KitKat Update
Do not expect the Nexus 5 Android 4.4 KitKat update to land for Google's other Nexus devices. While it will, for the most part, be similar to the software that has rolled out, don't expect it to be identical.
Last week, we heard that one of the best features from Android 4.4 KitKat, the new launcher, would not be coming to the Nexus 4, Nexus 7 and Nexus 10 when Android 4.4 KitKat arrives. Google appears to be content to let this feature stand as an exclusive with no promises for the future. We've also heard that at least one feature could be missing from the Nexus 10 though that remains unconfirmed.
So, at this point, don't expect to get the full Android 4.4 KitKat update on release day. It will likely be missing at least one big feature and there is a chance that users could find others to be absent.

This article may contain affiliate links. Click here for more details.