Nexus 7, Nexus 10, Nexus 4 Android L Release Firms Up
New Android L release details continue to emerge for Nexus users as signs point to Google producing Nexus 10, Nexus 7 LTE and Nexus 4 Android L updates later on this year.
At Google I/O 2014, Google announced a brand new version of Android dubbed Android L. The update, which delivers a number of big time upgrades and will replace Android 4.4 KitKat down the road, is currently available to developers with the Nexus 5 or Nexus 7 2013 Wi-Fi only. However, its public release remains a relative mystery despite the fact that it's out in the open.
On stage, Google failed to announce Android L release details leaving that announcement for a later date. And while the company remains mum about its plans for Android L, we've started to see details trickle out ahead of its release to the public.
With Nexus 7 2013 Wi-Fi and Nexus 5 Android L updates available right now, it's clear that the Android L update will be released for those two devices. We also saw HTC confirm Android L updates for the HTC One M7 and the HTC One M8 within 90 days of its public release. Unfortunately, HTC did not say when that public release might be.
Yesterday, we saw a known HTC insider claim that HTC is planning to push Android L live sometime within the months of October and December, a typical release window for Android updates and Nexus devices. The Android L update is expected to debut alongside a new Nexus 8 tablet from HTC and Nexus 8 release date rumors have pointed to the fourth quarter, a slot usually occupied by Google's annual Nexus smartphone.
HTC smartphones likely won't be the only devices that get Android L. In fact, new Android L release details point to a release for a few other smartphones and tablets including Nexus devices.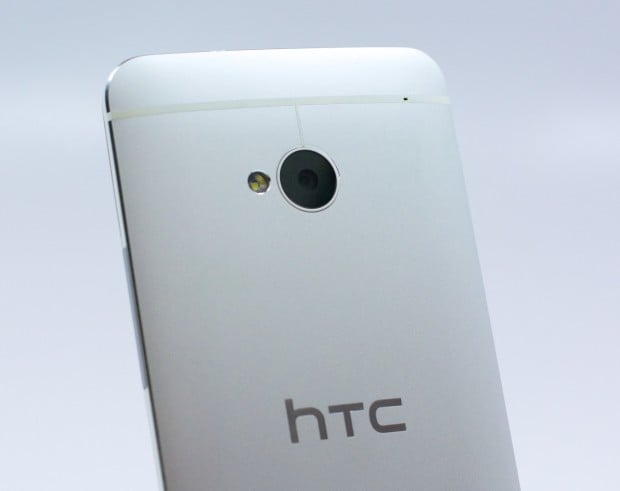 As we've pointed out, signs currently point to a Nexus 4 Android L update release. While it's not confirmed, the Nexus 4 Android L release has firmed up thanks to the arrival of a binary update which, as Vova Viner points out, means that they are still supported. What this means is that there is a good chance that the Nexus 4 could see another update, past Google's usual 18 months of support.
Nexus devices, according to Google, are supported for 18 months before they are kicked to the curb. This rule is what led the company to can an Android 4.4 KitKat update for the Samsung Galaxy Nexus to the disbelief of Galaxy Nexus users.
Binary support appears to have arrived for the Nexus 10 and the Nexus 7 LTE as well. The Nexus 7 LTE, also known as 'deb', is currently sitting on Android 4.4.3 KitKat while other Nexus devices have received the boost up to Android 4.4.4 KitKat. Android 4.4.4 KitKat is likely in the cards and it would appear that Android L is as well. This isn't too surprising given that the Wi-Fi only model is one of Google's Android L guinea pigs.
While these don't serve as confirmations, it's still possible that Google will kill off support in the end, they do leave the door open for Android L releases later on this year.
Android L will be Google's biggest Android update since Android 4.1 Jelly Bean and it's set to introduce a number of changes to the Android operating system, several of which can be seen in the video above.
Among them, UI tweaks, improvements to the Notification system, better battery life through Project Volta, and a brand new keyboard. While some of these features are available to Android users right now, many Android L features won't be available until the update is released to the public sometime later on this year.

This article may contain affiliate links. Click here for more details.