Nexus 7 & Nexus 4 Android 4.4 KitKat Updates: 5 Final Details
At the end of October, Google announced the Nexus 4 and Nexus 7 Android 4.4 KitKat updates though it declined to say when it would roll them out. Well, earlier this week, the company finally started pushing these two Android 4.4 KitKat upgrades and with the updates still rolling out to users, we wanted to take a look at five final and important details that Nexus 4 and Nexus 7 users should know about the software and its roll out.
Android 4.4 KitKat was first announced back in September, just ahead of the iPhone 5s and Samsung Galaxy Note 3 launches. At the time, Google revealed very little about the software, a sign that another announcement was on the way, likely alongside a new Nexus smartphone. That, is exactly how it all played out as Google announced the Nexus 5 and Android 4.4 KitKat update, together, at the end of October.
At the time, Google announced that three of its Nexus devices would be receiving the update. The Nexus 4, Nexus 7 and Nexus 10 were all confirmed while Galaxy Nexus owners were left in the cold. The company did not say when the updates would arrive only that they would roll out in the near future. Last week, we finally saw Google announce some details for Nexus owners though, as we soon learned, the roll outs were not as smooth as many would have liked.
Last week, we saw Google announce the roll outs for the Nexus 7 Wi-Fi and the Nexus 10, saying that the Nexus 7 Cellular and Nexus 4 would get the software at a later date. Oddly enough, many Nexus 7 and Nexus 10 owners complained that they hadn't seen an OTA update, several days after the announcement. We just assumed that the update was rolling out slowly. In fact, it now looks like Google pulled the OTA so that it could extinguish a bug.
Needless to say, Nexus 7 and Nexus 4 owners were frustrated with the lack of information and it was only earlier this week that we finally saw some movement in regard to the update process. That is to say, we finally saw the Nexus 7 and Nexus 4 Android 4.4 KitKat updates arrive.
With the roll outs moving on towards completion, we wanted to share five final details with Nexus 4 and Nexus 7 owners in the United States and elsewhere around the globe.
Android 4.4 Updates Rolling Out to All Models
While we saw an initial delay with the Nexus 7 Wi-Fi, Nexus 7 Cellular and Nexus 4 Android 4.4 KitKat updates, we can confirm that all of the updates are rolling out Over-the-Air right now. That means that the Nexus 7 Wi-Fi 2012, Nexus 7 HSPA+, Nexus 7 Wi-Fi 2013, Nexus 7 LTE and the Nexus 4 are all getting their Android 4.4 KitKat updates, whether you want to believe it or not.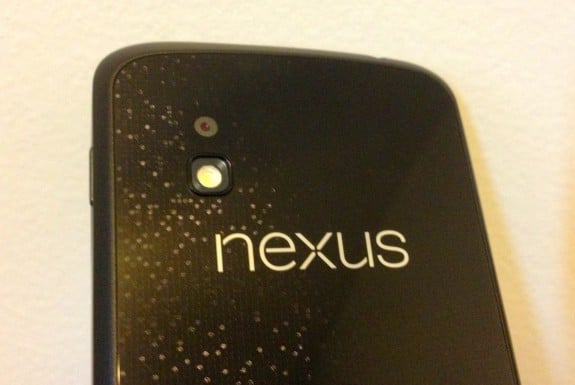 Because these updates are all rolling out, we don't expect Google to halt the upgrade process again. So, while the start of the Nexus 4 and Nexus 7 Android 4.4 KitKat update process was certainly frustrating, we expect that the rest of it will be fluid and Google will proceed to push the updates out across models, across regions in the days ahead.
Point is, there is no longer anything to be worried about when it comes to the roll out. Android 4.4 KitKat is here and from the looks of things, the current build is here to stay. So, it's safe to update.
Rolling Out Slowly
That said, Nexus 4 and Nexus 7 owners need to be patient. While we expected the Android 4.4 KitKat updates to roll out slowly, Google confirmed as much yesterday saying that the roll outs are conducted in phases and that it's not unusual for updates to take a week or more to roll out. For those that missed it, here's how Google engineer Dan Morrill explained the update process:
Rollouts are conducted in phases. Typically they start at 1% of devices for around 24 – 48 hours; we watch the return rates and resulting device checkins and error reports (if any), and make sure nothing looks wrong before sending it to more. Then typically it goes to 25%, 50%, 100% over the course of a week or two.
So, that means that we should see a steady stream of updates flow out to Nexus 4 and Nexus 7 owners of all shapes and sizes over the next two weeks. We think that two weeks is a stretch and that the updates should be completed before the end of the month. That said, users need to remain patient as it will take some time to hit every smartphone and tablet.
Check in Settings, Don't Use Google Framework Services
Those who can't help themselves are likely going to be searching for ways to get the update as fast as possible. Those that don't want to update the software manually will run into a couple of options but we only recommend using one of them.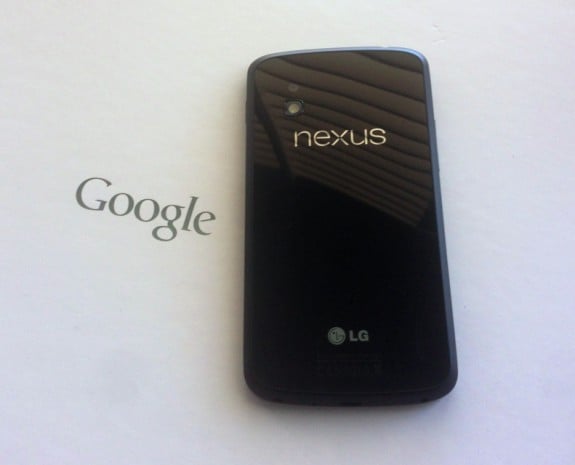 The first, and the option that you should use, is checking manually in the About section of the Settings. This is the only recommended way of checking for the software update. And, as Morrill points out, there is actually a good reason to check for the update at least once a day. For those that missed it, here is what he had to say:
What the percentages mean is that when your device checks in, it has a 1% chance (for example) of being offered the OTA. If it doesn't (randomly) get an offer, it will never get an offer until the next batch.

IOW, once your device checks in and gets turned down, that's it until the next batch. Mashing on the "check for updates" button just causes your device to check in again, and get automatically turned down again. Think about how that makes your device feel! WON'T SOMEONE PLEASE THINK OF THE PHONES?!

That said, once the new batch does start, hitting that button does give you a new roll of the dice — but once. Since devices usually only check in for system updates every 24 hours (I think? Certainly on a many-hours basis) this can get you your shot sooner than it would happen on its own.

So, mash away. :) Just be patient, and mashing on it more often than once or twice a day isn't going to gain you anything.

Edit: also, keep in mind that this isn't first-come/first-served. You're not racing other devices to get your slot in the current batch, or something.
In other words, check for the update once or twice a day, but no more than that. Those who don't see the update will look for more drastic measures and the one that they will run into is the Google Framework Services trick. While the method was, in the past, recommended as a possible way to force the update, it's now looked down upon.
Here is how Morrill puts it:
Doing this changes the primary ID by which Google knows your device. As far as the servers are concerned, the device was basically factory reset. There are many downstream effects of this, but a big one is that this invalidates the tokens used by any app that uses GCM (which is nearly all the Google apps, and a ton of third-party apps.)

How apps react to GCM IDs changing varies by app. With Play Store you have to log out and log back in, I think Gmail usually handles it transparently eventually but won't get new mail notifications for a while, etc. Some apps you may have to clear data on to recover. All apps will simply stop getting GCM push-messages, until they get a new GCM ID; some do this frequently, others rarely, and some apps use the GCM ID as an ID on their own servers (as it is opaque and basically random), so other things besides push messages may not work.

Nothing bursts into flames, but it makes a ton of nuisances on the device, including some that can look pretty mysterious. Your mileage will vary depending on what apps you use.

All of this can be avoided by just doing an 'adb sideload' if you are impatient.
While it will be a tempting way of trying to get the Android 4.4 KitKat update, it's clear that it could do more harm than good. Nexus 7 and Nexus 4 users should avoid this method at all costs.
Manual Installations Available
Those that don't want to wait any longer do have a way of getting the update early. The OTA files for the Nexus 7 and Nexus 4 Android 4.4 KitKat updates were found earlier this week, which means that they can be sideloaded onto the device. Those that don't know what sideloading means should avoid the manual installation method. Those that do know, can find the proper files below:
Again, those who are no well-versed in this should simply avoid the manual installation method and wait for the OTA update to arrive.
So Far, So Good
One final detail. So far, we've heard good things about the Nexus 4 and Nexus 7 Android 4.4 KitKat updates. While there are still some kinks that need to be worked out, these updates seem like they are a lot more stable than the Android 4.3 and Android 4.2 Jelly Bean updates, both of which were plagued by miserable bugs including lag, battery drain, slow charging issues and more.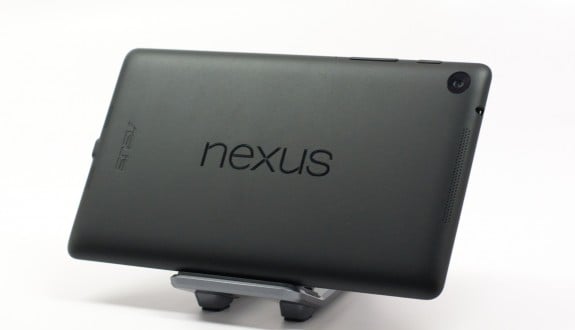 This is important because it means that, as of right now, users shouldn't hesitate to install Android 4.4 KitKat. We still recommend proceeding with a bit of caution and to check places like XDA-Developers forum for feedback. Often times, bugs won't reveal themselves for a few days when the software stabilizes. Something to keep in mind As of right now though, things appear to be pretty solid.

As an Amazon Associate I earn from qualifying purchases.