Nexus 7 & Nexus 4: What to Expect After Android 4.4 KitKat
Last week, Google finally started rolling out the Nexus 4 and Nexus 7 Android 4.4 KitKat updates to their users. The update are both still rolling out, extremely slowly, but that doesn't mean that we don't already have an eye on the future. We expect many Nexus 4 and Nexus 7 owners do too and thus, we want to take a look at what we expect for both devices in the future.
In September, Google surprisingly announced the upgrade that would replace the Android 4.3 Jelly Bean update. We say surprising because most people expected Google to debut the software and its name alongside the Nexus 5 late in the year. Instead, Google introduced Android 4.4 KitKat much earlier than anyone expected though the company was light on the details.
Google waited until the end of October to reveal the Android 4.4 KitKat update completely doing so on the last day of the month alongside the new Nexus 5 from LG. The update, as expected, wasn't a major overhaul from Android Jelly Bean but was instead an update aimed at improving features already on board and adding a few new things of its own.
Very quickly, Google revealed that the Nexus 4, Nexus 7 and Nexus 10 would be getting Android 4.4 KitKat but that the Samsung Galaxy Nexus would not get the software because the device was 18 months old. This prompted a petition from Galaxy Nexus but thus far, the petition has fallen on deaf ears.
After some initial confusion, frustration and some bugs, Google began rolling out the Nexus 4, Nexus 7 and Nexus 10 Android 4.4 KitKat updates to users last week. The roll outs, as expected, are rolling out extremely slow and there are still a number of Nexus 4 and Nexus 7 users complaining about having not received the update yet.
The update process will complete soon, it typically takes a week or so to roll out, and after that, users will be the proud new owners of Android 4.4 KitKat. After the initial glee has worn off, many owners will be looking to the future. Here, we take a look at what we think lies ahead for Nexus 4 and Nexus 7 owners, after the Android 4.4 KitKat update.
Android 4.4 KitKat Issues to Develop
The first thing that Nexus 4 and Nexus 7 users will want to expect to happen after receiving the Android 4.4 KitKat update is for Android 4.4 KitKat issues to start cropping up within the first couple of days, or weeks. We've already seen Nexus 4 users complaining about some bugs found within Android 4.4 KitKat and we expect to hear more about Android 4.4 KitKat issues as time progresses.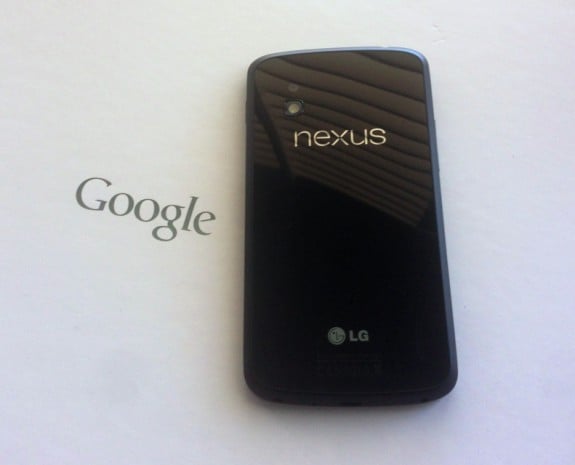 Often times, it will take a week or more for things to stabilize and at that point, users often stumble into issues that they hadn't noticed in the first few days of owning the software. Obviously, we can't predict who will see what, we but imagine that Android 4.4 KitKat bugs will pop up for users in the short term and perhaps in the long term as well.
For instance, I didn't start seeing issues with my Nexus 7 or Galaxy Nexus until weeks after I updated them with new software. It can take some time and those who come through unscathed should feel lucky. There will definitely be plenty of people that don't.
A Bug Fix Update or Two
That said, Google is typically pretty diligent when it comes to fixing any major issues on board its software. Two prime examples are the bug fix that it quickly issued for the original Android 4.4 KitKat update and the bug fix that it quickly pushed after the arrival of Android 4.2 Jelly Bean, a bug fix that solved a calendar problem.
Between now and the next major Android upgrade for the Nexus 4 and the Nexus 7, users should expect to get a bug fix or two from Google. It's hard to predict when the update or updates will roll out, but when and if they do, they should have a number of enhancements and fixes on board, some of them named, some of them left off the change log.
Google, like Apple, isn't past releasing updates for individual devices either so we could see it offer a new Android 4.4 KitKat update to Nexus 4 owners should it determine that the bugs affecting the device are widespread enough.
Companies always release incremental updates to tidy up after major upgrades and Google is no different. Expect something to roll out in the weeks ahead, perhaps before the end of the year.
Another Major Android Update
Perhaps the biggest question in the brains of Nexus 4 and Nexus 7 users after the Android 4.4 KitKat update has to do with the update that is coming next. And yes, users should expect these devices to get another big time Android update in 2014. While it's difficult to predict exactly what Google has up its sleeve, here is our best guess.
It's clear that Google is following a pattern with its Android upgrades. First, the next Android update should start with an L. Perhaps, it will be Android Lollipop, perhaps not, but expect the next Nexus 4 and Nexus 7 update to start with an L.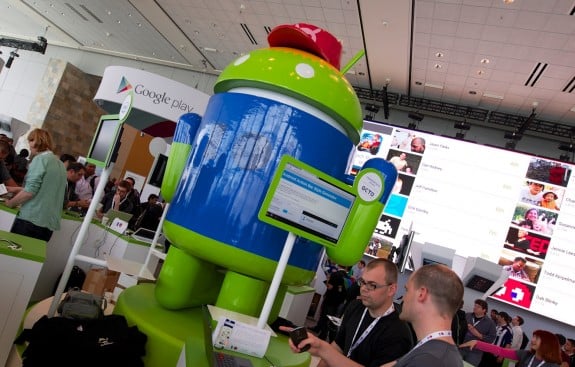 Second, Google seems content on continually improving the foundation left behind by Android Jelly Bean. Instead of massive overhauls to the operating system, it's focused on improving and tweaking what's already there. However, we haven't seen a huge Android update in quite some time and it could be that Android 4.4 KitKat is setting the stage for one. We expect some big change to Android when the next update arrives but don't expect an overhaul, at least not yet.
And third, Google loves to release two updates per year, one at the mid-year with its annual Nexus tablet and one at the end of the year with its yearly Nexus smartphone. Expect this to stay the same, which means, expect the next big Nexus 4 and Nexus 7 Android update to emerge mid-year. May, June or July are prime candidates.
However…
Unfortunately, software support can't last forever, something that Google certainly proved with its decision to can the Galaxy Nexus Android 4.4 KitKat update because the device was 18 months old. At this point, we expect Google to stick to its guns with this 18 month rule, otherwise it could face extreme backlash from legions of its loyal users.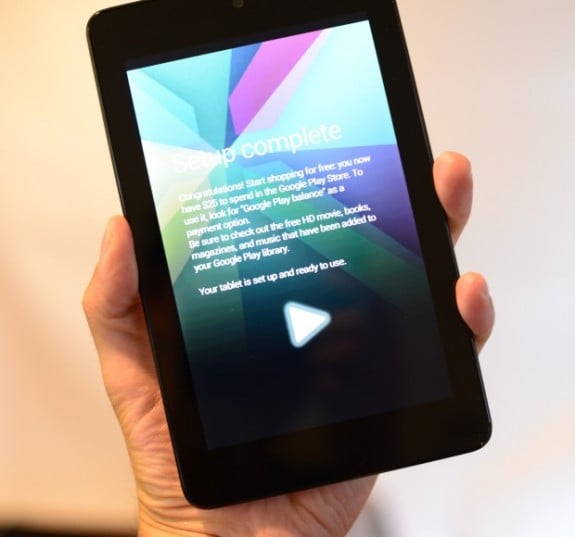 With that in mind, users should expect the original Nexus 7 to remain on Android 4.4 KitKat and the Nexus 7 2013 and Nexus 4 to get the next major Android update next year. Our hope is that Google rethinks that policy but at this point, given that it hasn't relented with the Galaxy Nexus update, we have a feeling that won't happen.
More of the Same
Expect the same, overall, roll out process from Google. What we mean by that is that we should see the next Android update follow a pattern similar to the Android 4.4 KitKat update. Here is how Nexus 4 and Nexus 7 users should expect the update process to play out:
Rumors to start trickling out several months in advance.
Gain steam as we approach Google I/O.
Announcement in the Mid-Year.
Confirmation of Nexus devices getting the update.
Vague release date information.
Slow roll out.
The process is no longer a mysterious one and it's fairly easy to predict from an overall standpoint. We could definitely see some pieces shift but we doubt Google strays too far from the formula.

This article may contain affiliate links. Click here for more details.