Nexus 7, Nexus 4, Nexus 5 Android 4.4.1 KitKat Updates Near
It looks like Google is gearing up to release the first major Android 4.4 KitKat update for the Nexus 4, Nexus 7, Nexus 5 as new evidence backs a rumor that suggested that an Android 4.4.1 KitKat release date was close.
Earlier this week, noted HTC ROM developer and insider LLaBTooFeR, claimed that an Android 4.4.1 KitKat update was close for the HTC One Google Edition. He did not say when the update would arrive, only that it would be build KOT49E and that it would be landing at some point in the imminent future, no specific date given.

We assumed that the software would not only come for the HTC One Google Edition but for Google's Nexus devices as well, though we just needed the evidence. That evidence has seemingly landed in our lap, and in the laps of others today as the Android 4.4.1 KitKat update has shown itself in site analytics, running on the Nexus 4, Nexus 5, Nexus 7, and the GT-I9500, also known as the Samsung Galaxy S4.
We saw the first Android 4.4.1 KitKat update blip emerge on November 3rd. After that, things were silent until November 15th. Then, we started to see pickup the week of November 18th until things really started picking up steam on Thanksgiving, something that leads us to believe that these are not spoofs and that Android 4.4.1 KitKat is the real deal.
The devices we've seen include Google's Nexus 4, Nexus 7 and Nexus 5, and we've also seen the Samsung Galaxy S4 emerge as well, though it could be the Google Play Edition that is the one running the software. It shares a similar model number with the regular old Galaxy S4, a device that likely isn't getting Android 4.4.1 KitKat until 2014. We have not seen the HTC One Google Play Edition. We also did not see the Nexus 10 though we suspect it will get the update as well.
These devices are centered in and around Santa Clara, something that 9to5Google also notes, and that's a sign that Google engineers are hard at work prepping this update for arrival. The analytics obviously do not offer a release date but the frequency and the rumor that we heard yesterday point to something being close for Nexus users.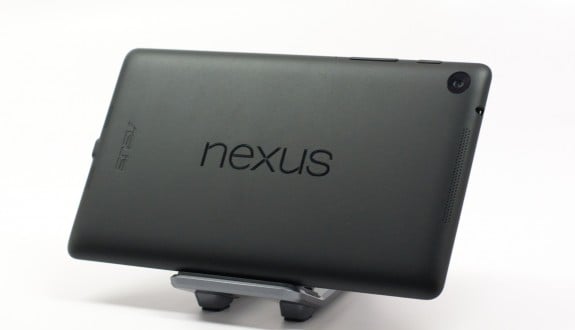 Nexus 7, Nexus 4 and Nexus 5 users are anxiously awaiting a bug fix update to Android 4.4 KitKat due to bugs that are reportedly on board the software. Users are complaining about a host of issues including a major problem with Exchange, a bug that is unfortunately leading to a massive loss of battery life amongst Google's Nexus users.
Other users are complaining about lag, touchscreen issues on the Nexus 7, slow charging, and more. And while Android 4.4.1 KitKat is unlikely to fix all of these issues, the first big Android 4.4 KitKat upgrade will likely address some of these problems.