Nexus 7, Nexus 4, Nexus 5 Android 4.4.3 Update Desperately Needed
The Nexus 7, Nexus 4, Nexus 10, and Nexus 5 Android 4.4.2 KitKat update rolled out in November, bringing fixes and even camera enhancements to Nexus 5 users. Since then, Google has made a lot of promises but it has yet to deliver a new Nexus 7, Nexus 4, Nexus 10 and Nexus 5 Android 4.4.3 update to address these pertinent issues.
One of the perks of Google's Nexus program is that the devices under its umbrella are the first to major Android updates. Case in point, last November, the Nexus 7, Nexus 4, and Nexus 10 were the first to receive Android 4.4 KitKat, a brand new update that replaced Android 4.3 Jelly Bean. A few weeks later those devices, along with the Nexus 5, were the first to Android 4.4.2 KitKat, a more stable version of the software that brought some much needed camera tweaks to the Nexus 5.
However, as we've pointed out many times in the past, Android updates for Nexus devices are often buggy and Android 4.4.2 KitKat has been no different.
Since November, many Nexus 5, Nexus 4, Nexus 10, and Nexus 7 users have been dealing with an assortment of Android 4.4.2 KitKat problems that impact their daily use. Some issues are minor, others like a Nexus 5 battery drain bug are much bigger. Google has promised fixes for many of these issues but the company has yet to issue a new Android 4.4 KitKat update, just about four months after the release of the Android 4.4.2 KitKat update.
Google still hasn't confirmed an Android 4.4.3 update for arrival though we believe that one is desperately needed. Other Nexus owners will probably agree and here are a few reasons why.
Nexus 5 Problems
For months, Nexus 5 users have been experiencing difficulties with Android 4.4.2 KitKat. Two problems in particular are cause for an Android 4.4.3 KitKat bug fix update.
The first, a nasty bug that is reportedly draining Nexus 5 battery life. Over the past several months, users have complained about bad Nexus 5 battery life, eventually nailing down a problem with apps accessing the camera and a process not quitting. Evidently, the issue causes the Nexus 5, and some other Android devices including the Galaxy Note 3, to get warm and run through battery in hours according to complaints.
Google claims that a fix for the Nexus 5's problems is on the way though the company declined to say exactly when, or how, the fix would be delivered to owners. Same goes for the other nasty issue.
According to Android Police, the Nexus 5 will randomly stop responding to incoming calls or text messages. AT&T, T-Mobile and Sprint Nexus 5 users are all reporting the problem. Those unfamiliar with the issue can see it in action in the video below.
Obviously, these two things are essential to any smartphone and thus, this is a bug that needs to be solved in the immediate future. It appears that a fix could be inbound on an upcoming update but again, neither Google nor LG will commit to a version or a date.
Of course, those aren't the only issues that are plaguing Nexus owners at the moment.
Android 4.4 KitKat Problems
We've pointed out a collection of Android 4.4.2 KitKat bugs that are plaguing users of Google's other Nexus devices. We're also still seeing a ton of complaints on Google's product forums.
Android Police also shed some light on two of the larger problems impacting Android 4.4 KitKat users as a whole. The site points out a critical issue with NFC inside Android 4.4.2 KitKat wherein the service simply stops working for Nexus users after installing Android 4.4. NFC is the service that allows users to make mobile payments and share files without any wires.
The issue apparently affects the Nexus 4, Nexus 7, Nexus 5, and the Nexus 10 and it's found in all versions of Android 4.4 KitKat including Android 4.4.2. Google is evidently aware of the issue and once again alludes to a fix in the future. It does not spell out any time frame or any specifics about the update.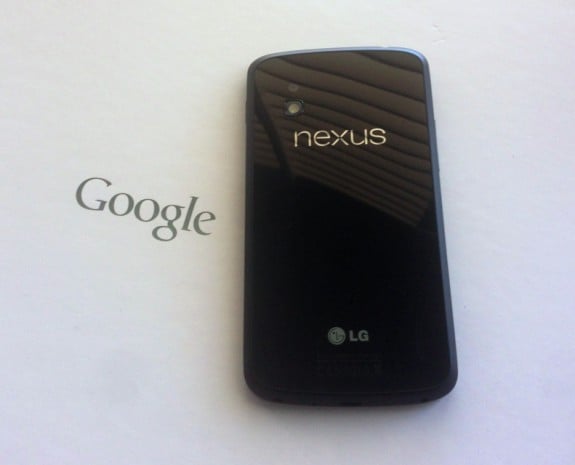 The site also points to a bug inside Android 4.4.2 KitKat that kills services in the background once an application is stopped. As the site points out, the bug is problematic for applications and widgets that rely on pulling data from the internet.
Google says that a fix for the is on the way but in the meantime, Nexus users would be wise to keep as many applications in the Recent apps screen as possible. Swiping away applications increases the risk of the bug occurring.
Nexus Users Deserve Better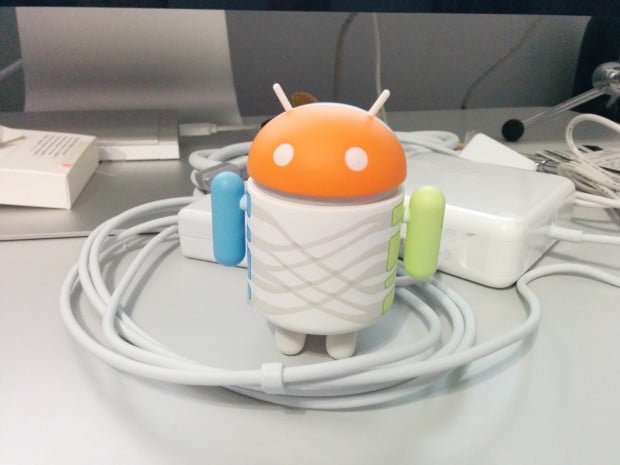 Google's Nexus brand is no longer just for Android enthusiasts and developers. No, Google's Nexus devices are marketed to the common consumer and thus, they deserve to be treated like flagship, mainstream smartphones.
It's OK to take time working on bug fix updates, software is complicated. At the very least though, Google should keep its customers informed in the same way that companies like HTC and Samsung keep their users informed about fixes and updates. Promises fixes inside future updates, over and over again, simply isn't enough.
Rumors point to an Android 4.5 update arriving in July but Nexus owners should not have to wait that long for their next bug fix update. Relief needs to come much sooner that, in an Android 4.4.3 KitKat update, or otherwise.

As an Amazon Associate I earn from qualifying purchases.