Major Nexus 7 Problem Remains Unresolved
A major Nexus 7 problem that users ran into after Android 4.2 Jelly Bean rolled out back in November of 2012 is apparently still an issue and one that Google says is still under investigation more than a year after the problem started plaguing the device.
Back in July of 2012, I purchased Google's first Nexus-branded tablet, the Nexus 7. The Nexus 7 intrigued me because it not only used Google's vanilla version of Android but it combined that and high-end specifications with an extremely cheap price tag. For many months, the Nexus 7 served as my go-to tablet when I needed a large screen on-the-go.
It remained in fairly heavy use all the way up until November of 2012 when Google rolled out the Android 4.2 Jelly Bean update alongside the Nexus 4. Almost immediately, I ran into a number of problems, problems that would eventually lead me to ditch the Nexus 7, write a scathing review, and pass on buying the Nexus 7 2013.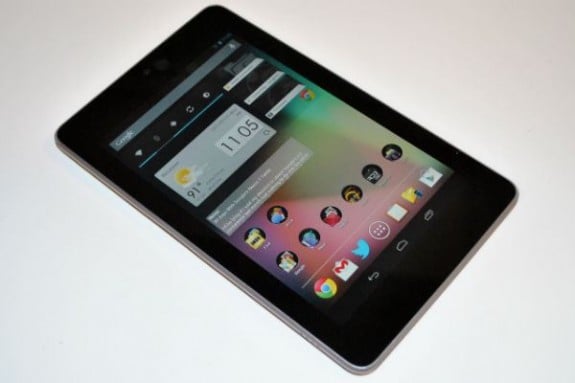 Before my Nexus 7 2012 died, it died randomly without warning last year, I ran into a number of headaches that seemed to arrive after installing Android 4.2. Among them, a slow charging issue that turned charging my Nexus 7 into a multi-hour campaign. I would literally leave my Nexus 7 on the charger, the charger that Google gave to me, for hours at a time only to see the battery life percentages crawl towards 100%.
When I say crawl, I literally mean crawl. Over the course of several hours, progress would be in the single digits. It was insanely frustrating and unfortunately, neither I, nor Google, were ever able to fix the problem. I heard that some owners found solace in the Android 4.3 Jelly Bean update but as the months went on, I heard from Nexus 7 owners, including some on the Gotta Be Mobile team that ran into the same issue.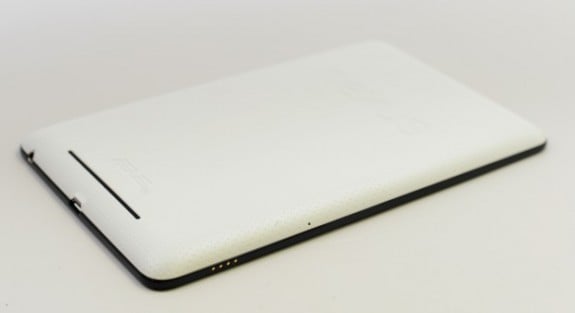 Today, I found myself on the Nexus section of the Google Product Forums and almost immediately, one of the threads caught my eye. The thread is titled "Slow charging Nexus 7" and it appears on the front page.
Inside, there are tons of comments from angry Nexus 7 owners who are complaining about slow charging issues with their Nexus 7. It's not Android 4.2 that they're complaining about though, it's Android 4.4 KitKat. Apparently, after installing Android 4.4 KitKat, users are having trouble charging their Nexus 7.
The complaints all sound like mine, more than a year ago. Nexus 7 is dead or low on battery life. Putting the Nexus 7 on the charger seems to do absolutely nothing. Nexus 7 charges at an absurdly slow rate. So while complaints peg Android 4.4 KitKat as the culprit, this problem isn't anything new.
The good news is that Google is apparently investigating the issue. A Google employee confirmed that the company is looking into the problem, thanking Nexus 7 owners for their patience:
Hi everyone,

Thank you for your continuous patience as our team looks into this issue.
What Google doesn't confirm is whether it will issue a fix for Nexus 7 owners who are still hampered by this issue. And with Android 4.4.3 and Android 4.5 updates currently out of reach, there is simply no way to predict when, or if, a remedy will arrive. Of course, there are people out there professing various fixes for the issue, including the fix seen in the video below.
Perhaps, Google will release a definitive Nexus 7 slow charging fix at some point. Maybe the company will finally get around to solving a major issue that emerged more than a year ago.
Or maybe, we'll see Nexus 7 owners continue to complain after the next Android update at which point Google will say that it's working on a fix. And I'll, by chance, notice it, bringing back old memories of a device that I wish I could have loved.
For fun, here's Google's advice for those dealing with Nexus 7 charging issues:
If you're having trouble starting up or charging your Nexus 7 tablet, try leaving it charging for a while using the charger and cable that came with the tablet.

If it still won't start up after it's been charging for a while, please see this Help Center article for some additional tips.

If you've tried the suggestions in that Help Center article and are still experiencing problems, please contact the company you purchased your tablet from for additional assistance. If you purchased your Nexus 7 directly from Google you can learn more about contacting the Google Play support team here.
Good luck.