Nexus 8: 6 Things We Know So Far
As we approach Google I/O and the summer, Nexus and Android update rumors are starting to swirl with reports suggesting that Google could be planning two new Nexus tablets including a Nexus 8, a device that could arrive on the Google Play Store sometime this summer.
Last year, Google did not deviate much from its usual course. While it did not announce a Nexus device or Android update at Google I/O, it did push out a Nexus tablet and a new version of Android in the summer. The Nexus 7 2013 arrived in July alongside Android 4.3 Jelly Bean to replace the original Nexus 7 tablet that launched the year before. Android 4.3 replaced Android 4.2 which arrived with the Nexus 4 in November.
Later in the year, Google announced a brand new Nexus smartphone and a new Android update to replace Android 4.3 Jelly Bean. The Nexus 5 and Android 4.4 KitKat update both arrived in November. The company did not announce a new Nexus 10, dashing the hopes of rumors that said otherwise.
Those releases followed usual patterns and it looks like Google may not stray too far from those patterns in 2014. Rumors suggest that a new Nexus 6 will be coming in the second half of the year, perhaps no earlier than October. Rumors concerning Google's next Nexus tablet has also started to heat up and unsurprisingly, they point to a release in the middle of the year.
With Nexus 8 rumors swirling, we want to take a look at what we know so far about Google's rumored Nexus tablet.
Release Date
Before we get into Nexus 8 rumors, and what we think we know about the Nexus 8, we need to start with what we know about Google.
We mentioned before that Google, like many other companies, sticks to certain patterns for its product launches. The past two Nexus tablets launched in the middle of the year. The first Nexus 7 arrived at Google I/O and debuted several weeks later. Last year's Nexus 7 arrived after Google I/O and emerged in July. With that pattern in mind, it should come as no surprise that Nexus 8 launch and release rumors are swirling around the middle of the year.
Shortly after the new year began, hit-or-miss publication Digitimes said that Google was planning a Nexus 8 tablet for the middle of the year. The report did not offer any specific dates for the Nexus 8's release.
Soon after, the publication backtracked and claimed that Google was working on a Nexus 8 for release at the end of April. Unsurprisingly, the publication flip-flopped for a second time when it recently claimed that the Nexus 8 would enter production in July ahead of its upcoming release date.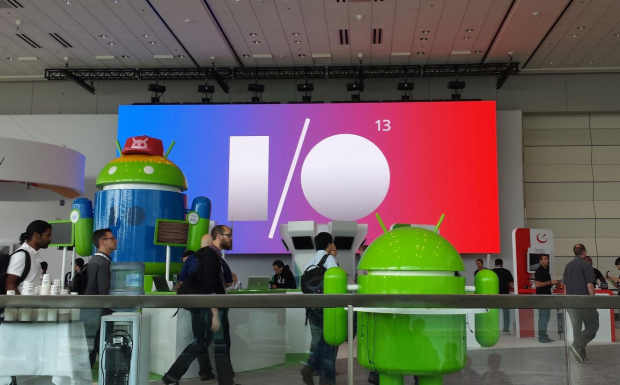 Its new stance is in line with what other rumors are saying. Android Geeks and AndroidPit both claim that the Nexus 8 will be arriving in July. A more recent report from CNET that cites Rhoda Alexander, director tablet and monitor research at IHS Technology, asserts that production will begin in July or August and that it will be made by HTC, not Asus.
In other words, all signs currently point to an arrival in and around the usual launch and release date. Android Geeks claims that Google will once again skip an announcement Google I/O, Google's annual conference that is set to begin in late June. With production rumored to start in July or August, that could certainly be the case.
Display
The Nexus 7 2012 and Nexus 7 2013 both utilizes 7-inch displays though it was last year's Nexus 7 that offered full HD 1080p resolution to its users. The device offers 1920 x 1200 HD resolution at 323 pixels per inch, something that helps it to offer fantastic looking games, movies and web content.
Virtually every Nexus tablet rumor in 2014 has pointed to a larger display. Digitimes points to a larger 8.9-inch display and Alexander believes that Google will indeed enter the 8-inch space with its next Nexus tablet.
The Digitimes report suggests that the device will feature resolution that is better than 2K. No specific are given though anything over 2K would be an improvement over last year's display.
A move up to 8.9-inches would put the Nexus 8 on par with a device like the Kindle Fire HDX which offers an array of screen size options, including 8.9-inches, to consumers. Apple's iPad mini, one of the Nexus 7's biggest competitors, boasts a 7.9-inch display.
Specs
We know that Google likes to improve its products year-after-year so there is a very good chance that 2014's Nexus tablets will come with features that blow last year's features out of the water. Problem is, Nexus 8 rumors remain scarce.
AndroidPit claims that the device will feature an Intel 64-bit processor. Apple's iPad mini with Retina Display features an A7 64-bit processor and this would help to put the Nexus line on par with its firepower. Alexander believes that the Nexus 8 will be a premium tablet that delivers "high performance" so a 64-bit chip does make sense.
Price
We know that Google loves to offer its Nexus products with attractive price tags. However, we also know that Google has incrementally increased its price tags in the past two years.
Alexander claims that the Nexus 8 will come with an expensive price tag. She claims that she would not be surprised if it arrives with a tag that's more expensive than $299. The current Nexus 7 starts at $229. That price represents a $30 price hike from the original Nexus 7 which started at $199.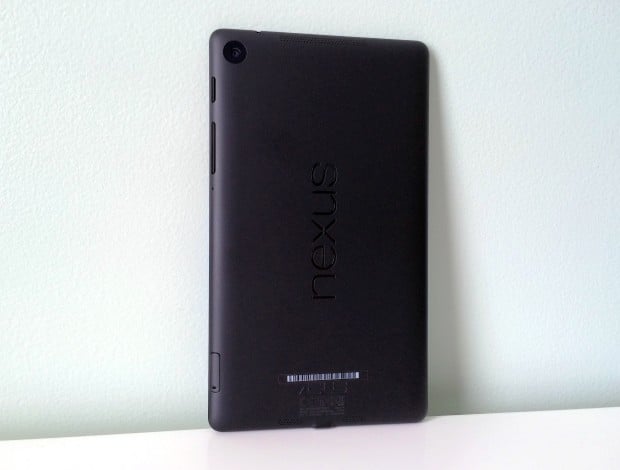 She believes that this will be a "lower volume" product and that the Nexus 8's price will be representative of the premium specifications that are on board. Large, high-resolution displays are extremely expensive and the bump up to nearly 9-inches could be one of the reasons for the potential price hike.
Google also increased the price of the Nexus smartphone last year, bumping the Nexus 5's price up to $399 off-contract. That was a fairly big leap up from the price of the Nexus 4.
Software
We know that Google loves to offer new Android software with its new Nexus hardware, similar to what Apple does with its iPhone. For instance, the Nexus 5 arrived with Android 4.4, the Nexus 7 2013 with Android 4.3, the Nexus 4 with Android 4.2, and the original Nexus 7 with Android 4.1 Jelly Bean.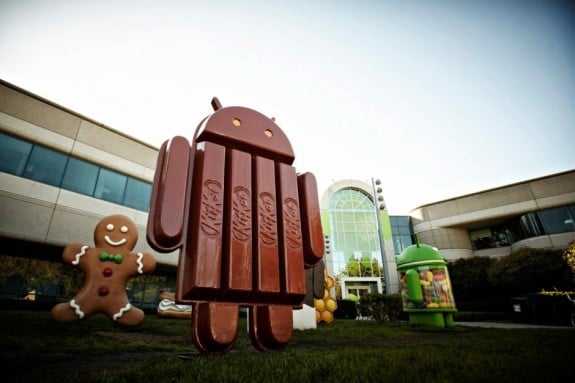 Unsurprisingly, rumors point to a new version of Android on board the Nexus 8. Android Geeks points to the arrival of Android 4.5 alongside the Nexus 8. It's not entirely clear what will be on board the update or what it will be called though Google seems content releasing incremental improvements twice a year.
Nexus 7 3 & Nexus 10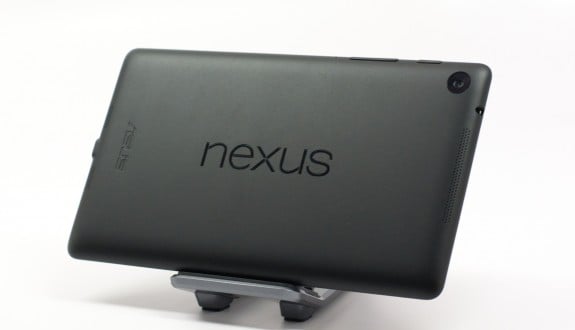 It's not entirely clear how the Nexus 8 will fit into Google's lineup. Google's current Google Play choices include a Nexus 7, Nexus 10 and an LG Pad Pad 8.3. It's not clear which of those devices will be sticking around.
Rumors suggest that Google is working on at least two new Nexus tablets. We've once again heard about a potential Nexus 10 refresh and Alexander seems to think that Google might have another Nexus 7 up its sleeve for later in the year.
Digitimes also claims that there is still a chance that Google might release a smaller tablet in 2014 which leaves the door open for a brand new Nexus tablet lineup that features a Nexus 7, Nexus 8 and Nexus 10.