Nexus 8: Did Google's Code Just Leak the New Nexus Tablet?
Google Nexus 8 rumors continue to swirl and today, those rumors have once again been ignited by an extremely interesting sighting within the Chromium Issue Tracker.
Almost two years ago, Google released the first Nexus 7, a device aimed at tackling the 7-inch tablet market. The device was well received and led a very healthy life on the Google Play Store. In July of last year, after skipping an announcement at Google I/O, Google announced the successor to the Nexus 7, a device that's also known as the Nexus 7.
The Nexus 7 2013 is currently Google's flagship tablet and it's a device that has been battling the likes of the iPad mini with Retina Display and Kindle Fire HDX for months. As we get closer to the middle of the year, Google's usual Nexus tablet launch point, we're starting to hear more and more about a possible Nexus 7 successor, currently dubbed Nexus 8.
Nexus 8 rumors have been emerging since the beginning of the year, teasing consumers with tales of a high-end Nexus tablet with a screen that rests somewhere in between the sizes found on the Nexus 7 and the Nexus 10. Rumors have suggested that the device will be made by HTC, not Asus, and that production will begin in the middle of the year ahead of its eventual launch.
While rumors have started to paint a picture of Google's alleged Nexus 7 successor, today's leak could certainly be the biggest. Myce, a site that tracks issues within Google's Chromium Issue Tracker, today spotted an unknown device codenamed "flounder."  The code doesn't reveal much but the name "flounder" is extremely interesting because it lines up with Google's naming conventions.
Google's Nexus devices use names of sea creatures for code names. For instance, the Nexus 10 is codenamed "manta". The Galaxy Nexus was codenamed "tuna." And finally, the Nexus 5 used a codename of "hammerhead." Google doesn't always use sea creatures for code names, the Nexus 7 was known internally as "razor" but "flounder" certainly does fit in with Google's pattern.
Myce believes that the device could be the fabled Nexus 8. That of course remains unconfirmed but given that we've heard a number of rumors point to a release in the summer, it's certainly plausible that this is the first sighting of the Nexus 8 or perhaps, another unknown Nexus smartphone or tablet in testing. Rumors have pointed to a new Nexus 6 smartphone, a Nexus 7 3 and a new Nexus 10.
If this is the Nexus 8, Google's "flounder" probably isn't going to be hitting shelves anytime soon. Google typically announces new products in the middle of the year. Google I/O kicks off in June but Nexus 8 rumors suggest that the device will skip Google's annual developer conference in favor of a July launch.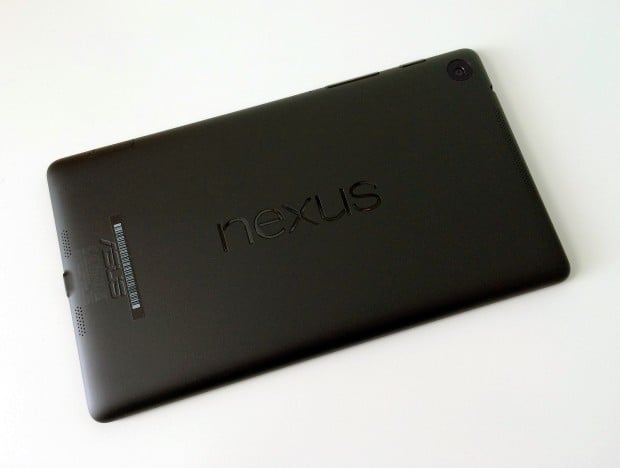 A recent report from CNET that cites Rhoda Alexander, director tablet and monitor research at IHS Technology, asserts that Nexus 8 production will begin in July or August. Alexander suggests that it will be made by HTC, not Asus. A report from Digitimes, a publication that has a mixed track record, backs up those claims.
According to the publication, the Nexus 8 will be made by HTC, a company that has roots in the Nexus program. The company made the first Nexus smartphone, the Nexus One. Google allegedly tried to get HTC to make the first Nexus 7 tablet but was unsuccessful and instead went with Asus for its tablet.
The report claims that the Nexus 8 release will come in the third quarter of the year, a time frame that not only lines up with rumors but lines up with history as well. Google has released the past two Nexus 7 tablets in July, a month that falls inside of the third quarter. The third quarter stretches from July to September.
Nexus 8 rumors have repeatedly pointed to an introduction in the month of July alongside a brand new Android update, said to possibly be Android 4.5. Android 4.5 rumors are scarce but reports have pegged the update possibly having some major changes on board when it arrives later on this year. Nexus smartphone and tablets always launch accompanied by a new update and while rumors are still scarce, the presence of a new Android update makes sense.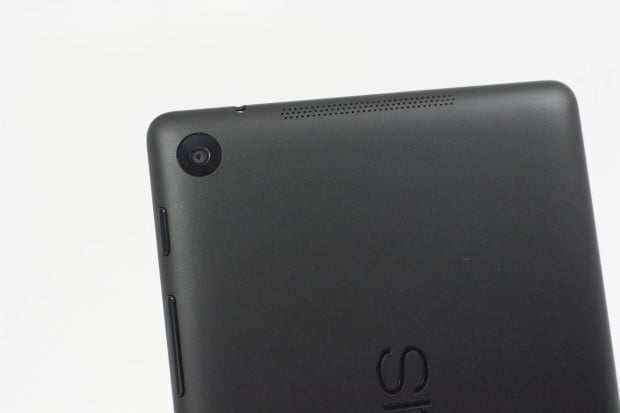 Virtually every Nexus tablet rumor in 2014 has pointed to a larger display. Digitimes points to a larger 8.9-inch display and Alexander believes that Google will indeed enter the 8-inch space with its next Nexus tablet. The 7-inch market is extremely crowded with Apple's 7.9-inch iPad mini mini with Retina and Amazon's Kindle Fire HDX 7-inch.
An early AndroidPit report claims that the device will feature an Intel 64-bit processor. Apple's iPad mini with Retina Display features an A7 64-bit processor and the addition of a new chip would help to put the Nexus line on par with its firepower.
Alexander argues that the Nexus 8 will come with an expensive price tag. She says that she would not be surprised if it arrives with a price tag that's more expensive than $299. The current Nexus 7 starts at $229. Last year's price represents a $30 price hike from the original Nexus 7 which started at $199.
She also believes that Nexus 8 will be a "lower volume" product and that the Nexus 8′s price will be representative of the premium specifications that are on board.
It's still not clear how a Nexus 8 will fit into Google's Nexus lineup. The Nexus 5 will almost certainly be around but rumors suggest that we could potentially see Google refresh its Nexus 10 lineup in addition to its Nexus 7.

This article may contain affiliate links. Click here for more details.