Nexus 8 Rumored Again as Nexus 6 Details Swirl
While the Nexus 6 release may have been canned by Google, Nexus 8 rumors continue to emerge as we inch closer to Google I/O and a potential Nexus 8 release this summer.
The first five months of 2014 have produced a number of rumors regarding Google's Nexus program. We've heard a number of details about Google's rumored Nexus 8 tablet and we've also heard about the company's plans for its next Nexus smartphone, a device that was dubbed the Nexus 6.
Earlier this month, credible rumors from the well sourced evleaks suggested that the Nexus 6 was dead and that Google would not release a Nexus smartphone in 2014. The same can't be said for the Nexus 8, Google's rumored 8-inch tablet and today, the Nexus 8 rumor mill is spinning once again thanks to another shred of evidence.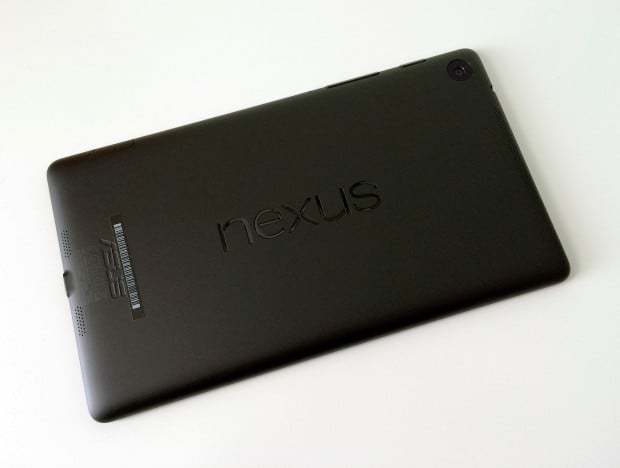 Nexus 8 rumors have been flying around since the beginning of the year though they have begun to heat up over the last few weeks thanks to several leaks. Two of those leaks came from Google itself and they both pointed to the existence of a device called "flounder." Google's Nexus devices often use names of sea creatures for code names. For instance, the Nexus 10 was codenamed "manta".
The most interesting leak came from Google's Android 4.4.3 KitKat change log that was inadvertently posted to the company's Android Open Source Project. The code inside of the leak suggested that "flounder" is an HTC device. HTC is reportedly going to be the manufacturer of Google's next Nexus tablet, currently dubbed, Nexus 8. Google has since scrubbed those references.
Today, Myce discovered new traces of "flounder" the device believed to be the Nexus 8. The source code wavers on whether it will be 32-bit or 64-bit but Nexus 8 rumors have suggested that Google will outfit the device with a 64-bit processor, likely in an attempt to match the iPad mini with Retina Display which sports Apple's A7 64-bit processing chip.
The Nexus 8 remains unconfirmed but this new "flounder"reference emerged on May 17th. While it doesn't confirm a release, it does point to a potential Nexus device in development, important considering what we've heard about Google's other rumored Nexus product, the Nexus 6 smartphone.
Nexus 6 rumors suggested that the Nexus 6 would be made by LG and would use the LG G3 as a reference device. Last year's Nexus 5 used the LG G2 as a reference. Rumors stated that it would come with a fingerprint sensor and that it would emerge by the end of October.
According to evleaks, the Nexus 6 is dead and Google will instead shift focus to the rumored Android Silver project that will reportedly be aimed at the iPhone and said to function a lot like Google's Nexus program.
Android Silver will evidently be open to several manufacturers. LG, unsurprisingly, is rumored to be one of the companies involved. So is Motorola. Intel suggests that devices that fall under the Android Silver umbrella will get quick software updates, will offer high-end hardware, and will launch in the United States, Germany and Japan. These are all hallmarks of Nexus smartphones and tablets.
evleaks claims that the first devices will arrive in February of next year, or shortly after the Nexus 5 turns a year old. One of the first Android Silver devices is said to be an LG-made device, a device that perhaps was the source of these Nexus 6 rumors.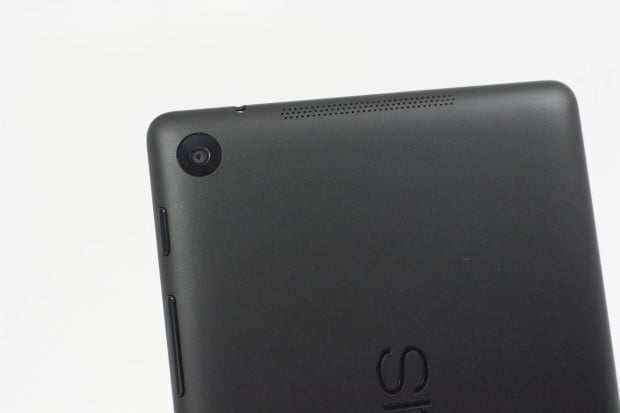 While the Nexus 6 could be dead in the water, it looks like Google may have one last Nexus launch up its sleeve. A recent report from CNET, citing Rhoda Alexander, director tablet and monitor research at IHS Technology, asserts that Nexus 8 production will begin in July or August. She also suggests that the tablet will be built by HTC. A report from Digitimes, a publication that has a mixed track record, backs up those claims.
Digitimes also points to a larger 8.9-inch display and Alexander believes that Google will indeed enter the 8-inch space with its next Nexus tablet. AndroidPit claims that the device will feature an Intel 64-bit processor and not one from NVIDIA. Other Nexus 8 features remain firmly in the shadows.
In the past, Google has used its annual Google I/O developers conference to show off Nexus-branded products. Google I/O kicks off in late June and we expect to hear more about Google's plans as we inch closer to its arrival.

This article may contain affiliate links. Click here for more details.