Nexus 8 Release on Track for 2014
Google I/O 2014 came and went without a new Nexus 8 or Nexus 6 but that hasn't stopped the Nexus rumors from flowing. In fact, a flurry of new Nexus 8 rumors have emerged in the hours after Google's keynote and they hint at a Nexus 8 release in 2014.
In the build up to Google's annual developer conference in San Francisco, we heard a lot about Google's supposed plans for its Nexus program and beyond. Rumors suggested that the company was developing a new Nexus 8 tablet with HTC behind the scenes but that the device would not make its debut at Google I/O.
Rumors also suggested that the Nexus 8 could, perhaps, be the last piece of Nexus hardware up Google's sleeve as the company transitions to a new program called Android Silver, a program with multiple manufacturers, Nexus-like features, and a marketing campaign that Google evidently hopes will help put the devices on the same pedestal as the iPhone.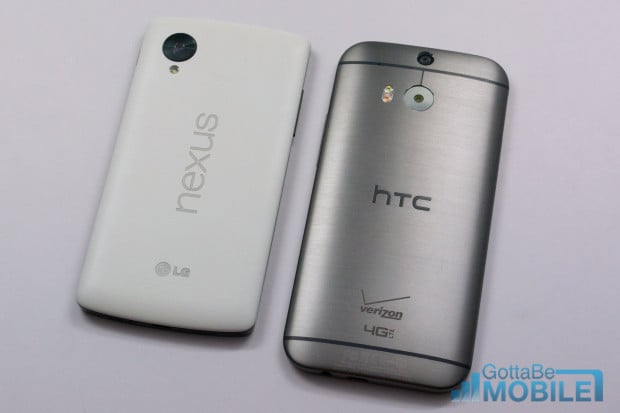 At Google I/O, the company did show off a number of new products including the new Android L update but Google did not announce a new Nexus 8 nor did it talk about the Nexus program as a whole. That hasn't stopped the Nexus 8 rumor mill from spinning and today, new Nexus 8 rumors have emerged pointing to a release in the future, likely in 2014 alongside the company's brand new Android L update.
While the Nexus 8 didn't make an appearance at Google I/O, the device is still reportedly in the cards for sometime in the future. CNET claims that the device was never scheduled for launch at Google I/O, something that lines up with Nexus 8 rumors that hint at an arrival either in Q3 or in Q4 alongside a new Android update. Motorola Germany claims that "Android 5.0" will be out this fall and new Android software is always accompanied by new Nexus hardware.
An exact date hasn't been narrowed down but noted HTC insider LlabTooFeR claims that there will be a dedicated event for the Nexus 8 announcement. In the past, Google has taken the stage to announce new Nexus products though consumers shouldn't expect the event to be as big as Google I/O. Last year, for instance, Google announced the Nexus 7 and Android 4.3 Jelly Bean update at a low key breakfast in San Francisco.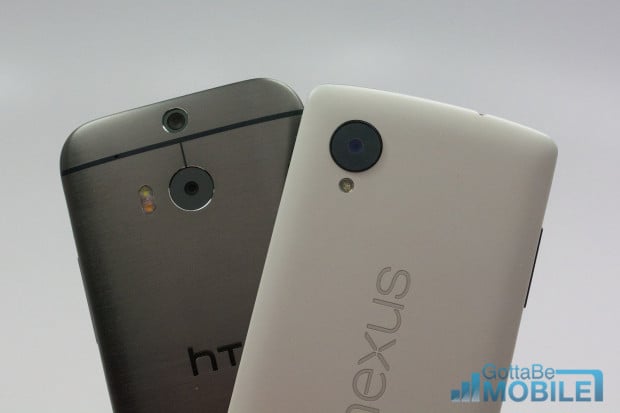 Furthermore, Dave Burke, the head of Android engineering and Nexus program at Google, tells ReadWrite that despite the arrival of Android Silver, the Nexus program isn't dead. Burke claims that the company is "still invested in Nexus" and that the "prospect of Silver doesn't mean that Nexus is going away."
People have been commenting about Nexus because there is something else and they think that means the end of Nexus. That is the totally wrong conclusion to make
This leaves the door open for a Nexus 8 launch later this year and it also revives hope for a future Nexus smartphone. However, it's not clear yet how Nexus would co-exist with the company's Android Silver program. The well-sourced evleaks exclaimed several weeks ago that the Nexus 6 was dead and that LG would instead release a device under the Android Silver umbrella.
Finally, a curious render spotted on Google's website by PocketNow, helps to fuel rumors of a new Nexus 8 tablet. The render, which can be seen below, shows off a tablet that very clearly isn't the Nexus 7 or the Nexus 10. The front-facing speaker and camera placement do not resemble features found on Google's current Nexus 7.
Google is well known for trolling the media, and its users, ahead of a product launch. Last year, the Nexus 5 showed up in a promo video ahead of launch. We also saw flashes of the Nexus 5 on the Google Play Store before the company finally released it to the public. So while this may just be a placeholder or a botched render, it's possible that it has some further meaning.
At this point, given all of the rumors, given the Android L announcement and given that Nexus 8 rumors have already started to firm up, it's looking like we could see at least one more Nexus product arrive on shelves.
Nexus 8 rumors point to a high-end device with a zero-gap aluminum unibody design similar to the HTC One, 8.9-inch 2048 x 1440 full HD display with a 4:3 aspect ratio, 4G LTE, 64-bit NVIDIA Logan 64-bit processor (Tegra K1), 8MP rear camera with Optical Image Stabilization, a feature found on the Nexus 5, and a 3MP front-facing camera for video chatting.
Google is apparently throwing around two different price points: $399 for the 16GB version and $499 for the 32GB version of the tablet. This is far more expensive than the previous two Nexus tablets and it shows us where Google might be headed with Android Silver.

This article may contain affiliate links. Click here for more details.