Nexus 8 Release Rumors Firm Up
Google Nexus 8 release rumors continue to swirl and once again, they point to a brand new manufacturer that may replace Asus, the company that delivered both versions of the Nexus 7.
In 2013, Google did the expected. It released a revamped version of its popular Nexus 7 tablet in the form of the Nexus 7 2013. Last year's edition was made by Asus, the company that manufactured the original Nexus 7, and it came with a number of upgrades including a new screen, design, processor and more.
The device was released in July and it's Google's current Nexus tablet flagship, competing against the likes of the iPad mini with Retina Display and Kindle Fire in the 7-inch market. Unsurprisingly, rumors suggest that Google could be working on a brand new tablet but it appears that we could see some major changes arrive with this year's model.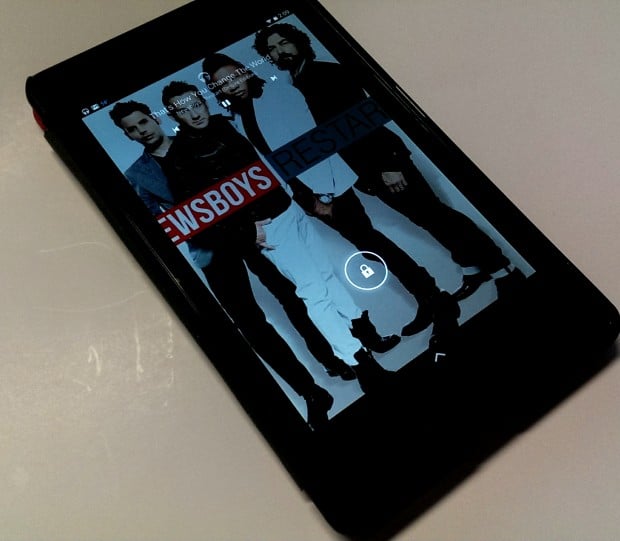 For weeks now, we've heard about a brand new Nexus 8 tablet, a device that will reportedly be coming later on this year as Google looks to revamp its Nexus-branded lineup on the Google Play Store. Rumors have suggested that the device will be high-end, that it will employ a larger display in the 8-inch range and that it will not be made by Asus but another company familiar to consumers around the world.
A recent report from CNET that cites Rhoda Alexander, director tablet and monitor research at IHS Technology, asserts that Nexus 8 production will begin in July or August and that it will be made by HTC, not Asus. Today, a new report backs up that claim.
According to Digitimes, a hit-or-miss publication that relies on information from the supply chain for rumors, the Nexus 8 will be made not by Asus but by HTC, a company that has roots in the Nexus program. The company made the first Nexus smartphone, the Nexus One. Google allegedly tried to get HTC to make the first Nexus 7 tablet but was unsuccessful and instead went with Asus.
The report claims that the Nexus 8 release will come in the third quarter of the year, a time frame that not only lines up with rumors but lines up with history as well. Google has released the past two Nexus 7 tablets in July, a month that falls inside of the third quarter. The third quarter stretches from July to September.
Nexus 8 rumors have repeatedly pointed to an introduction in the month of July alongside a brand new Android update, said to possibly be Android 4.5. Android 4.5 rumors are scarce but reports have pegged the update possibly having some major changes on board when it arrives later on this year.
While the Nexus 8 launch and release windows continue to narrow, other Nexus 8 rumors remain scarce and its full feature set has yet to be pinned down.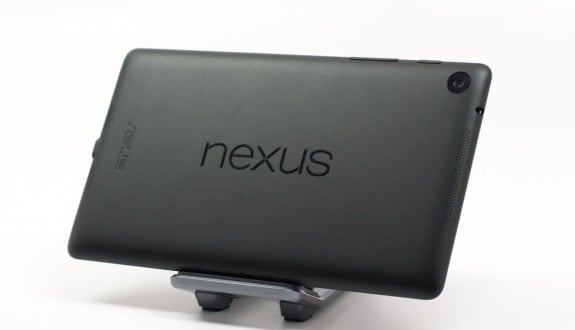 Virtually every Nexus tablet rumor in 2014 has pointed to a larger display. Digitimes points to a larger 8.9-inch display and Alexander believes that Google will indeed enter the 8-inch space with its next Nexus tablet. The 7-inch market is extremely crowded with Apple's 7.9-inch iPad mini with Retina and Amazon's Kindle Fire HDX 7-inch among the more well-known competitors.
Rumors point to a display that could deliver resolution that is better than 2K. We haven't seen any specific resolutions leak to the surface though anything over 2K would be an improvement over last year's Nexus 7 display.
An AndroidPit report claims that the device will feature an Intel 64-bit processor. Apple's iPad mini with Retina Display features an A7 64-bit processor and the addition of a new chip would help to put the Nexus line on par with its firepower. Alexander believes that the Nexus 8 will be a premium tablet that delivers "high performance" so a 64-bit chip fits the rumored bill.
Alexander argues that the Nexus 8 will come with an expensive price tag. She says that she would not be surprised if it arrives with a price tag that's more expensive than $299. The current Nexus 7 starts at $229. Last year's price represents a $30 price hike from the original Nexus 7 which started at $199.
She also believes that Nexus 8 will be a "lower volume" product and that the Nexus 8′s price will be representative of the premium specifications that are on board. Large, high-resolution displays are extremely expensive and the bump up to nearly 9-inches could be one of the reasons for the potential price hike.
It's still not clear how this Nexus 8 will fit into Google's Nexus lineup. The Nexus 5 will almost certainly be around but rumors suggest that we could potentially see Google refresh its Nexus 10 lineup in addition to its Nexus 7. Indeed, we could see a brand new Nexus 7 3 tablet hit shelves later on this year.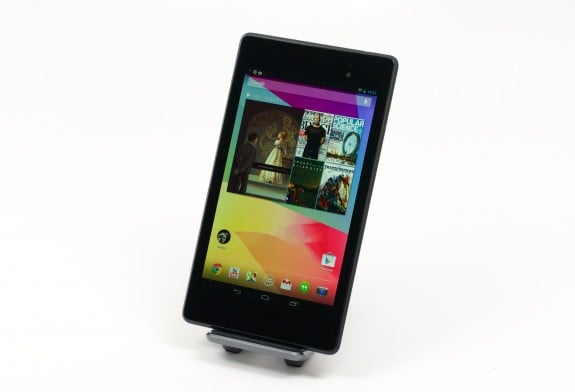 Rumors suggest that this could be the last year that Google offers a Nexus smartphone and this new report cites market watchers when it says that this year could also potentially be the last year Google releases Nexus tablets as well.
The company has bolstered its Google Play Store lineup with Google Play Edition versions of popular devices including the Samsung Galaxy S4, HTC One M8 and more.

This article may contain affiliate links. Click here for more details.