Nexus 8: Everything We Think We Know
For months now, Nexus 8 rumors have been swirling, teasing consumers with alleged information about a high-end 8-inch tablet running Google's Android operating system. As we inch closer to Google I/O, rumors have started to intensify and here, we take a look at everything we know about the rumored Nexus 8.
At Google I/O in 2012, executives took the stage and showed off two brand new products. The first, Android 4.1 Jelly Bean, an update to the Android operating system that replaced Android 4.0 Ice Cream Sandwich. The second, the first Nexus tablet that the company dubbed Nexus 7. The Nexus 7 was, and still is, sold directly through the Google Play Store and it was squarely aimed at rivals Apple and Amazon, makers of the iPad and Kindle Fire.
Last year, Google did not announce a new Android update or a new Nexus tablet at Google I/O. Nexus 7 rumors continued to swirl and finally, at an event in July, Google announced both the Android 4.3 Jelly Bean update and a brand new Nexus tablet called Nexus 7. The Nexus 7 went on sale in late July and it has remained in the Google Play Store, alongside Google's Nexus 10 and LG G Pad 8.3 Google Play Edition, ever since.
Naturally, the Nexus rumor mill has been hard at work in the first half of the year. And from the look of things, it appears that Google might be hard at work on a brand new Nexus tablet called, Nexus 8.
Nexus 8 rumors first emerged at the tail end of the last year. Google's 2013 "Nexus 8" was later determined to be the LG G Pad 8.3 Google Play Edition, a device that went on sale ahead of the holidays. This year, rumors point to development of a real, Nexus-branded, 8-inch slate from HTC.
We've heard quite a bit about the Nexus 8 in recent weeks and here, we take a look at everything we've seen and heard in the build up to Google I/O 2014 and the summer.
Is It Real?
Rumor has it, the Nexus 6 is dead. And so is the entire Nexus program. According to several reports, Google plans to kill the Nexus program in favor of a new initiative called Android Silver.
Android Silver will reportedly be open to several manufacturers. LG, the company that was thought to be developing the defunct Nexus 6, is rumored to be one of the companies involved. So is Motorola.
Intel suggests that devices that fall under the Android Silver umbrella will get quick software updates, will offer high-end hardware, and will launch in the United States, Germany and Japan. These are all hallmarks of Nexus smartphones and tablets. Perhaps, the Nexus program will live on, just with another name.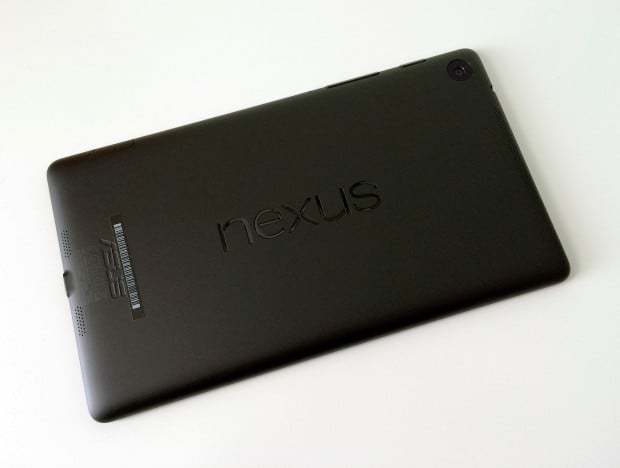 Despite all this, we've continued to hear about the Nexus 8, a rumored Nexus tablet and one that is supposedly being developed by HTC. A recent report from CNET, citing Rhoda Alexander, director tablet and monitor research at IHS Technology, asserts that Nexus 8 will be built by HTC. A report from Digitimes, a publication that has a mixed track record, backs up those claims.
If that's true, it would certainly be fitting. HTC developed Google's first Nexus smartphone, the Nexus One, and if the Nexus 8 is really the last Nexus-branded device, the program would come full circle.
Of course, those are just rumors. What about evidence? Well, there's that too. Myce, a site that tracks code and issues in the Chromium bug tracker, discovered numerous references to an unknown device codenamed "flounder." This is interesting because in the past, Google has used aquatic code names for Nexus products. The Nexus 10, for instance, is called "manta".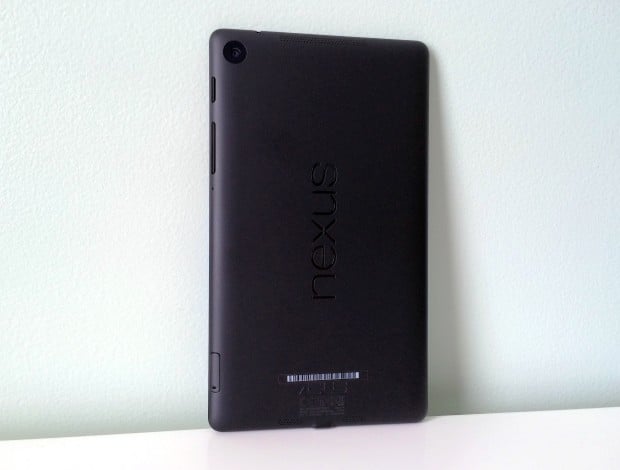 We've even seen the name "flounder" emerge, albeit briefly, at Google's Android Open Source project. The reference in AOSP also contained the following references:
project device/htc/flounder/
f6f0fe7 flounder: fix KGDB port
d9a03bc flounder: take out conservative cpufreq governor a.o. extraneous stuff
091c1c1 flounder: add Power HAL
project device/htc/flounder-kernel/
6090a06 flounder: update kernel prebuilt
It doesn't confirm an HTC Nexus tablet outright but it sure points in that direction. At the very least, it matches up with rumors.
Nexus 8 Launch Date
So an HTC tablet, perhaps the Nexus 8, appears to be in development. So what about its launch date? Well, rumors suggest that the device will arrive sometime in the middle part of the year, before Google shifts over to the Android Silver program.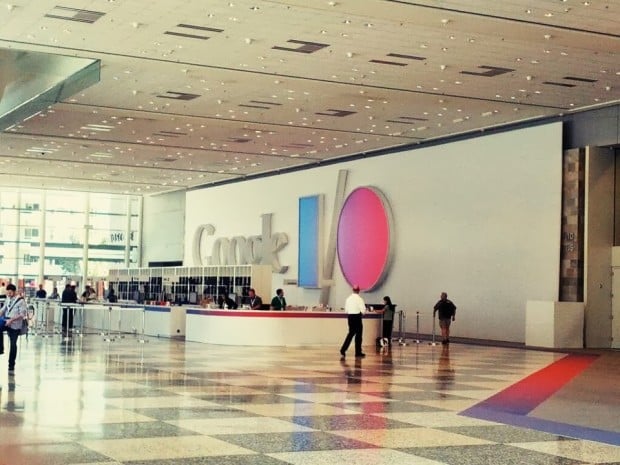 Alexander believes that production will begin either in July or August. She does not cite any specific launch date. Digitimes Research suggests that the device will emerge in the third quarter of the year with production starting in July. The third quarter consists of July, August and September so the timing slots in perfectly with Alexander's analysis.
And then there is the report from Android Geeks that points to an arrival in July alongside Android 4.5. The site claims that Google will skip Google I/O, once again, and announce the device at a yet-to-be-determined date inside of July.
Display
The Nexus 7 sports a 7-inch display but the Nexus 8 may have a display that's larger than 8-inches. Digitimes points to a larger 8.9-inch display, in line with the display size of the Kindle Fire HDX, but an inch larger than the iPad mini with Retina Display.
Rumors also suggest that the device will come with a higher resolution display, 2K to be exact. The higher resolution would help it deliver extremely crisp looking movies, games, and other content.
Alexander and IHS Technology also believe that Google will deliver an 8.9-inch display on the Nexus 8 though they do not point to a specific resolution.
Specs
Oddly enough, we haven't heard much about the Nexus 8's other supposed specifications. Information obtained from Google's code suggests that the company could be looking into a 32-bit or 64-bit processor from NVIDIA. Google used the company's Tegra 3 processor inside of the original Nexus 7 but last year's model utilized a Snapdragon S4 Pro chip from Qualcomm.
AndroidPit claims that the device will instead feature an Intel 64-bit processor. The new processor will allegedly be a Moorefield chip clocked at well over 2GHz.
Price
Finally, the Nexus 8 price. Digitimes believes that the Nexus 8 could be priced at $299. That's $70 more expensive than the Nexus 7 which starts at $229. Alexander agrees with this assessment and states that the "expectation is this will be a lower volume product, carrying a premium price tag to support the specifications."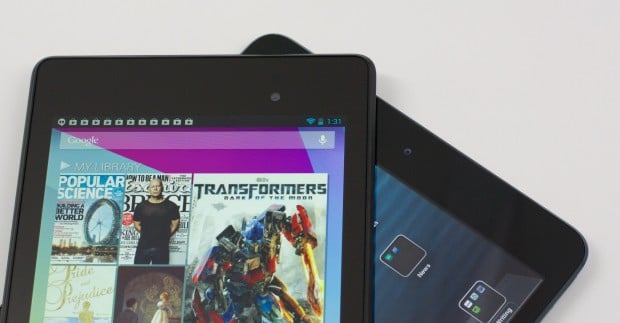 She believes that Google might charge over $300 for the Nexus 8 though she doesn't offer a specific price point. Apple's iPad mini with Retina Display starts at $330 while the iPad Air is far more expensive. The 9.7-inch iPad starts at $499.

This article may contain affiliate links. Click here for more details.