Nexus 8 vs. Nexus 7: What Rumors Reveal Right Now
Rumor has it, Google has a brand new Nexus tablet up its sleeve, an HTC-made slate that's currently dubbed Nexus 8 and Nexus 9. While the device isn't official just yet, Nexus 8 rumors have begun to firm up ahead of the device's release and here, we take a look what we think those rumors reveal about its relationship with the current Nexus tablet, the Nexus 7.
In 2012 and 2013, Google took to the stage to announce brand new Android updates alongside brand new Nexus tablets. In July of 2012, Google announced the Nexus 7 alongside the Android 4.1 Jelly Bean update at Google I/O. The device, which represented the company's first Nexus-branded slate, was released just a few weeks later on the Google Play Store.
Later that year, Google announced the Nexus 10, a larger Nexus tablet and one that accompanied the Android 4.2 Jelly Bean update to shelves. Then, last year, Google once again announced a brand new Nexus tablet at the mid-year. That tablet, the Nexus 7 2013, emerged alongside Android 4.3 Jelly Bean and it has sat on the Google Play Store ever since.
Despite its age, the Nexus 7 is still one of the top tablets on the market thanks to solid hardware, updated software and price cuts that have deals push its price to new lows. And while it can still compete against the likes of the iPad mini with Retina Display, Kindle Fire and LG G Pad 8.3, rumors point to a new Nexus tablet for 2014.
For much of 2014, we've heard about a Nexus 8. The Nexus 8 is supposedly a collaboration between HTC and Google and it's a device that is expected to be out later this year to compete with the rumored Apple iPad mini 3 and iPad Air 2, both of which are rumored for the fall.
The current and future iPads are certainly solid options but there are consumers that are likely taking a look at the Nexus 7, perhaps, due to its features, but more likely because of its cheap price. We don't blame them.
While nothing is set in stone, Nexus 8 rumors have begun to firm up ahead of the device's rumored launch date. With that in mind, we want to take an early look at how the Nexus 8 is stacking up with the Nexus 7 and look at how we think the relationship between the Nexus 7 and the Nexus 8 could play out if Google does go ahead and release a new slate in 2014.
Design
Google's Nexus devices, smartphones and tablets, have always come with plastic designs. Granted, the Nexus 4 came with a glass back but the device was still dominated by plastic. Fortunately, last year's Nexus 7 comes with one of the best plastic designs available, one that the Nexus 5, Google's current Nexus smartphone, borrowed.
The Nexus 7 2013 features a gorgeous black matte design that combines great looks with durability. This is a cheap tablet that doesn't feel cheap at all. The Nexus 7 is also slim (8.65mm) and lightweight (a mere 299g). It does not come with expandable memory through a microSD card slot but it does come with 16GB and 32GB of internal storage. It does not feature a removable battery either.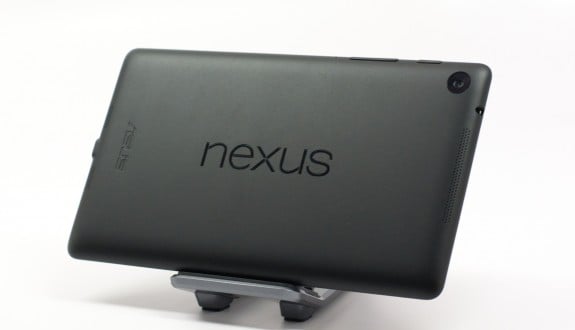 Google's Nexus 8 may change things up. No, rumors do not suggest an ultra thin or lightweight Nexus tablet. Nor do they point to the inclusion of a microSD card slot for extended storage. What they do point to though is a change in the build material unlike anything the Nexus lineup has ever seen.
According to the latest credible rumors, the Nexus 8 will sport a brand new aluminum design. Rather than the lightweight plastic matte material found on the Nexus 5 and 7, the new Nexus 8 will reportedly have a zero-gap aluminum unibody design similar to the one found on the HTC One M8. The render below from Android Police offers a glimpse at what the Nexus 8 could look like.
The Nexus 8 will supposedly measure 8.91″ x 5.98″ x 0.31″ and weigh in and around 418 grams. The LTE model will reportedly be a tad bit heavier and check in around 427 grams. That's a lot heavier than the plastic Nexus 7 and a lot heavier than the iPad mini which weighs just 341 grams. It is, however, thinner than last year's Nexus 7.
That's not all either. The Nexus 8′s design will reportedly come with front-facing speakers, a hallmark of the HTC One, and a feature that will provide better quality audio for movies, gaming and more. This is another feature that we saw appear on a mysterious render found on Google's website.
Design could be one of the key differences between the two as Google looks to better compete with Apple's higher-end tablets, both of which sport brushed aluminum designs.
Display
The Nexus 7's 7-inch display offers 1920 x 1200 pixel resolution at 323 pixels-per-inch. As we noted in our Nexus 7 LTE review, the screen is a delight to use.
From our full review:
When it comes to the Nexus 7 display the 1920 x 1080 resolution delivers a very nice looking canvas to read, browse the web game and watch movies. The high-resolution and small screen mean users experience a display with pixels packed so close that it is not possible to see individual pixels while reading, looking at photos and watching movies.

When it comes to watching HD movies on Nexus 7 LTE users can enjoy HD streaming from Netflix and from the Google Play Store. Other apps like HBO Go also work on the Nexus 7. After watching SkyFall in Netflix on the Nexus 7 LTE the display remains an impressive feature of this affordable device.
In other words, this is a very, very solid tablet display. That said, the Nexus 8 is said to feature an overhauled screen.
According to Android Police, and numerous other rumors, the Nexus 8 will feature a larger 8.9-inch 2048 x 1440 full HD display with a 4:3 aspect ratio. The size will put it on the same pedestal as the Kindle Fire but it will slot the device between the iPad mini and the iPad Air.
The Nexus 8 will, according to rumors, come with 281 pixels per inch which should make for impressive looking content, something that is necessary for a tablet of this caliber and size.
Camera
Tablets don't make the best cameras but the Nexus 7 does sport two cameras (5MP rear camera and the 1.2MP front-facing camera) so that you can snap solid photos and video and video chat with friends and family members should you need to. A sample from the front-facing camera can be seen in the video below.
Google is expected to up the ante on the Nexus 8. The Nexus 8 is rumored to feature changes to both the rear and front-facing cameras. While the Nexus 7 arrived with a 5MP camera and a 1.2MP camera up front, Google's new tablet is thought to have an 8MP camera sensor with Optical Image Stabilization (OIS) and a 3MP front-facing camera. OIS helps to cut down on the shakiness in videos.
Processor
The Nexus 7 comes with a quad-core Qualcomm Snapdragon S4 Pro APQ8064. It's a solid processor and one that plays a crucial role in the device's overall performance. It's critical for gaming, battery life and multitasking. Of course, there is always room for improvements, for performance tweaks, and it looks like Google won't settle with the Nexus 8 processor.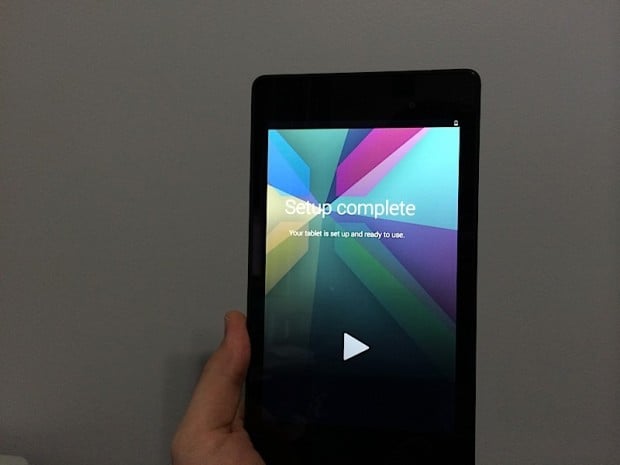 Nexus 8 rumors have consistently pointed to the arrival of a new processor, perhaps 64-bit in nature. Android Police believes the Nexus 8 will utilize a 64-bit NVIDIA Logan 64-bit processor (Tegra K1). This information is backed by an earlier leak from Myce that pointed to an NVIDIA-powered tablet. The new processor will reportedly be supported by 2GB of RAM, something that would help to offer impressive performance.
Google always upgrades its processors, year-after-year, so the upgrade here with the Nexus 8 is almost a given.
Software
Right now, the Nexus 7 is running Android 4.4.4 KitKat, a brand new version of the Android 4.4 KitKat operating system that the company introduced last year alongside the Nexus 5. After Google I/O back in June, we now know that the Android 4.4.4 KitKat update is bound to be replaced sometime this year by the company's new Android L update.
Android L, which can be seen in the video below, is a major Android update and one that should deliver a number of fixes, and improvements, to Nexus 7 users.
Android L still isn't final, it's available in beta form right now, but it's expected to land for the public in its final form sometime later this year. Rumors point to October, November or December at this point. Nexus hardware always arrives with new Android software on board so there is a very good chance that the Nexus 8 will be the device that ushers in this new era for Google.
Price
One of the most attractive things about the Nexus 7 is its price. We've seen an assortment of Nexus 7 deals emerge in recent weeks but even the Nexus 7 price on the Google Play Store is going to be manageable for most people. The Nexus 7 starts at $230, much cheaper than the iPad mini with Retina Display. And while it would be fantastic if the Nexus 8 could keep a cheap price point, it's looking like it might come with an expensive price tag.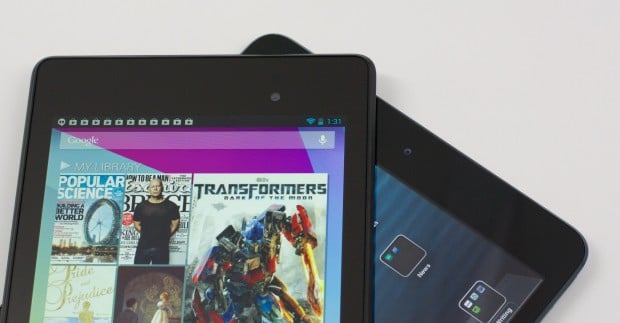 We've heard that the Nexus 8 could be more expensive than the $230 Nexus 7, thanks in part, to its new spec sheet. Google is reportedly throwing around two different price points: $399 for the 16GB version and $499 for the 32GB version of the tablet. This is far more expensive than the previous two Nexus tablets and it's on par with the current iPad mini price. While an exact price isn't known, a 4G LTE Nexus 8 could come with a price tag upwards of $600.
Release Date
And that leads us to the final point, the all important Nexus 8 release date.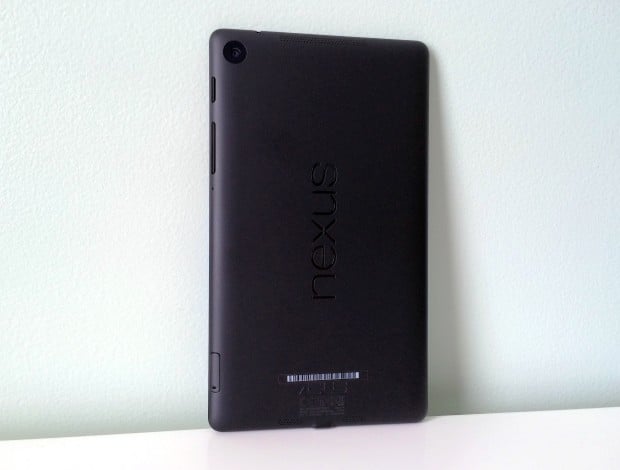 Google's rumored HTC Nexus 8, codenamed Volantis and Flounder, is rumored to be coming out alongside Android L. Nexus 8 rumors suggest that the device will either be out in Q3 (July-September) or Q4 (October-December). This falls in line with Google's usual Nexus launch windows as the company typically launches a new Nexus tablet in the summer followed by a new Nexus smartphone ahead of the holidays.
Either way, those weighing the two have a bit of a wait ahead of them.

This article may contain affiliate links. Click here for more details.