Nexus 8: 10 Things You Need to Know
Rumors continue to suggest that Google has a brand new Nexus tablet up its sleeve, an HTC-made device dubbed Volantis or, as its more widely known, the Nexus 8. Nexus 8 rumors have emerged left and right in recent weeks and today, we want to take a look at the most important things consumers need to know as we head into the fall.
The past two years have produced three Nexus tablets. The first, the original Nexus 7, a device that arrived in 2012 with a cheap price and solid specs. The original took on the likes of the iPad 3, the Kindle Fire, and eventually, the first iPad mini.
At the tail end of 2012, in an effort to better position its lineup against the iPad, Google released the Samsung-made Nexus 10, a larger Nexus tablet aimed squarely at the 9.7-inch iPad in Apple's arsenal.
Then, last year, Google released the current Nexus 7, the Nexus 7 2013, a device that emerged in the summer and has squared off with the likes of the Kindle Fire HDX, iPad Air and iPad mini with Retina Display.
This year, Google I/O 2014 came and went without any new Nexus products. And as we approach the end of July, it appears that for the first time in two years, consumers won't be treated to a brand new piece of Nexus hardware, or a new Android update, during the summer months. You could argue that Google's Android L developer preview counts but remember, it's an early version of the software and it's not available across Android devices.
While nothing is confirmed, it does look like Google has at least one Nexus device up its sleeve for 2014. And no, it's not a Nexus 6 smartphone. Instead, it looks like the company plans to unleash a brand new Nexus 8 tablet made by HTC, the company that developed the Nexus One. It's fitting given rumors of the Nexus program's demise.
With the fall fast approaching and with rumors of new iPads swirling, we want to take a look at the 10 most important things consumers need to know, right now, about the rumored Nexus 8 from Google.
Nexus 8 All but Confirmed
Google hasn't confirmed it yet but it's becoming increasingly clear that the company does have a new Nexus device on the way. Android Police, a credible source when it comes to Android rumors, detailed a number of very specific pieces to the puzzle several weeks ago. Its report followed a number of other leaks and rumors from sources that have gotten things right in the past.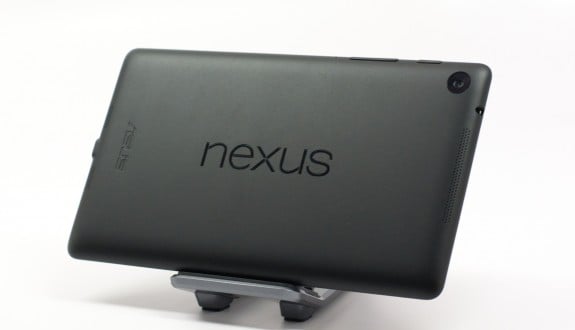 We've also seen Google's code hint at a brand new tablet dubbed HTC Volantis and Google itself has made it clear that the Nexus program is far from dead and that it will continue on. Finally, we also know that Google always releases new Android software with new Nexus hardware. Its a practice that dates back several years.
That's a ton of evidence. So unless Google decides to can the project or postpone it, there is a very good chance that a new Nexus tablet will emerge sometime later this year.
Nexus 8 Release Window
Rumors have pointed to a release in 2014 and more specifically in Q3 or Q4. Both make sense which means that the Nexus 8 release date is wide open at the moment.
Android L release rumors put the update in October, November or December for HTC's One M8 and HTC's One M7. HTC has said that it will release the software within 90 days of the initial release which means that we could, based on this timeline, see the Android L update roll out prior to October. That leaves August and September open as potential release months for the Nexus 8.
Android Police thinks that the device will be released in Q4 which falls in line with Google's typical Nexus smartphone and Android update release schedule. It also slots the device in perfectly ahead of the holidays and Black Friday.
We expect the Nexus 8 release date to arrive somewhere between August and November. December comes after Black Friday and comes too deep into the shopping season to be an effective window.
Here's How a Google Nexus Release Works
For those that aren't familiar with Google's Nexus releases, here is how they typically work. While the Nexus 8 release may not play out exactly like this, we expect the process to be similar:
Rumors typically start emerging ad nauseum once the launch gets close. The Nexus 5 and Nexus 7 launches are both examples of this. Google likes to troll its users with official leaks so we would not be surprised if the Nexus 8 makes an appearance early. In fact, Google is already trolling.
Google will either host a small gathering for the media in a major hub or it will simply announce the Android L update and a new Nexus device once rumors hit a fever pitch.
The release typically comes just days after an announcement. The Nexus 8 will more than likely be sold directly through the Google Play Store. Accessories might be available but Google typically takes a staggered approach to them, meaning, we may not see them all.
In recent years, Google has partnered with big retailers to push its wares. We'd be shocked if the new Nexus didn't arrive in a host of retailers around the United States.
Design + Display Appear to Be Google's Focus
As of right now, it looks like the design and the display will be two of the key features on board the Nexus 8. Rumors point to a new 8.9-inch 2048 x 1440 full HD display with a 4:3 aspect ratio being one of the biggest changes Google makes. This is a larger, and better, display than the one found on the Nexus 7. If it holds, it means that this device will find itself right in between the 9.7-inch iPad Air and the 7.9-inch iPad mini.
For years, Google's Nexus devices have used plastic designs. However, it appears that Google might finally be looking to move into the high-end to compete with the iPad.
According to the latest credible rumors, the Nexus 8 will sport a brand new aluminum design rather than the lightweight plastic matte material found on the Nexus 5 and 7. Its zero-gap aluminum unibody design will reportedly be similar to the one found on the HTC One M8. The render below from Android Police offers a glimpse at what the Nexus 8 could look like.
The Nexus 8 will supposedly measure 8.91″ x 5.98″ x 0.31″ (7.8mm thin) and weigh in and around 418 grams. The LTE model will reportedly be a tad bit heavier and check in around 427 grams. That's a lot heavier than the plastic Nexus 7 and a lot heavier than the iPad mini which weighs just 341 grams. It is, however, thinner than last year's Nexus 7.
Google's new design will also reportedly come with front-facing speakers, a hallmark of the HTC One, and a feature that will provide better quality audio for movies, gaming and more.
This would be a monumental change to the Nexus program and one that many consumers have been campaigning for for years.
Spec Bumps Likely
In our minds, those represent the two biggest changes. They won't be the only ones though.
Google always swaps out specifications for newer and better features. It typically focuses in on the processor and the camera and that's exactly what we've seen from Nexus 8 rumors.
The Nexus 8 is rumored to feature changes to both the rear and front-facing cameras. While the Nexus 7 arrived with a 5MP camera and a 1.2MP camera up front, Google's new tablet is thought to have an 8MP camera sensor with Optical Image Stabilization (OIS) and a 3MP front-facing camera. OIS helps to cut down on the shakiness in videos.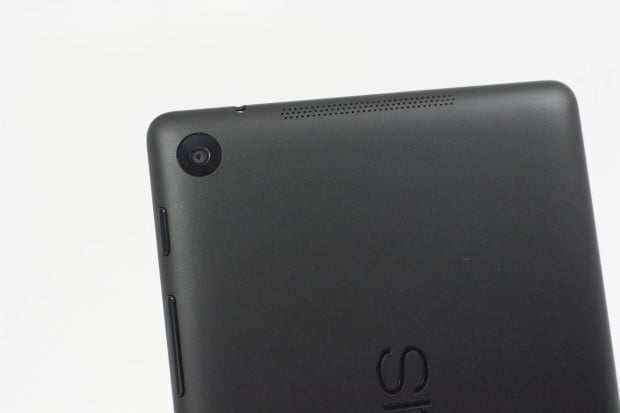 As far as the processor is concerned, Nexus 8 rumors have consistently pointed to a new processor, perhaps 64-bit in nature. And now that Android L has been revealed to support 64-bit architecture, the inclusion of a 64-bit chip is very likely.
Android Police believes the Nexus 8 will utilize a 64-bit NVIDIA Logan 64-bit processor (Tegra K1). This information is backed by an earlier leak from Myce that pointed to an NVIDIA-powered tablet. The new processor will reportedly be supported by 2GB of RAM, something that would help to offer impressive performance.
Android L
Know that the Nexus 8 will come with Android L on board, if it does indeed arrive in 2014. Android L is a big change from Android 4.4.4 KitKat and it comes with a number of impressive changes and tweaks, all of which should come to the Nexus 8. To get a better feel for Android L, check out the video below.
Nexus 8 Price
Unfortunately, it looks like Google's changes could come at an increased cost to consumers.
The original Nexus 7, the plastic beast that it is, arrived with an extremely low budget price tag. Last year's Nexus 7 upped the price a little and stands at just $230. This is still much cheaper than the $399 iPad mini. As for the Nexus 8 The inclusion of a metal design and a larger high-resolution could push the price even higher.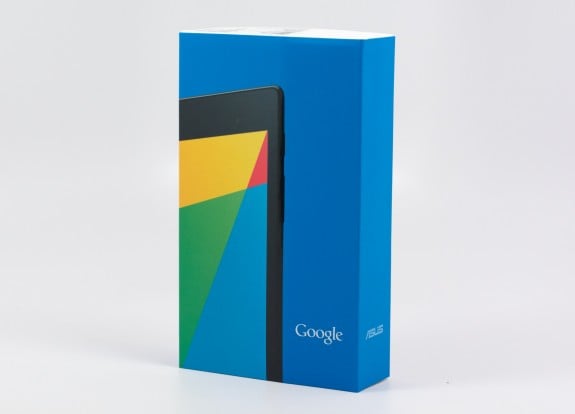 Google is reportedly throwing around two different price points: $399 for the 16GB version and $499 for the 32GB version of the tablet. This is far more expensive than the previous two Nexus tablets and it's on par with the current iPad mini price. While an exact price isn't known, a 4G LTE Nexus 8 could come with a price tag upwards of $600.
This is far from confirmed but consumers will want to start preparing for a more expensive Nexus tablet.
Nexus 7 Deals
If you can't wait for the Nexus 8 release or if you think a price above $230 is going to be too much for a Nexus tablet, you have some options. We've seen a number of Nexus 7 deals emerge in the last few weeks, some of which have cut the price of the current Nexus 7 in half. That's a steal.
Software Support Running Out
Keep in mind, Google's software support will run out. And in the case of the Nexus 7 2013, it could run out in just six months. Google tends to offer upgrades for 18 months before pulling the plug. In other words, Android L could potentially be the Nexus 7 2013's last Android update. We doubt that it will be, the Nexus 7 2013 has only received one update in Android 4.4 but it's something to keep in mind before buying it.
The Nexus 8? It will likely run Android L stock and get a full 18 months of support.
iPad Air 3 & iPad mini 3
Finally, the last thing you should know is that Apple is rumored to have a new iPad Air 2 and a new iPad mini 3 up its sleeve for the fall.
Both are said to be incremental upgrades over the current models but both appear to be on a collision course with the Nexus 8 release. If you're at all interested in the Nexus 8, be sure to keep an eye on iPad Air 2 rumors and iPad mini 3 rumors going forward.

As an Amazon Associate I earn from qualifying purchases.