11 Nexus Android 5.0.1 Lollipop Release Date Tips
The Nexus Android 5.0.1 Lollipop release date is here for some Nexus users and could be on the way for owners of the Nexus 6, Nexus 5, Nexus 4, and Nexus 7. With that in mind, we want to offer up some helpful Nexus Android 5.0.1 release date tips to all Nexus users including Nexus 7, Nexus 9 and Nexus 10 users that are currently in the midst of a roll out.
Earlier this week, Google deposited a brand new Nexus Android 5.0 Lollipop update into the Android Open Source Project. That update is Android 5.0.1 Lollipop, a follow up to the Android 5.0 Lollipop update that deployed in November, and a small bug fix update that's started rolling out to owners of several Nexus devices.
Two days ago, Google released Android 5.0.1 factory images for the Nexus 9 Wi-Fi, Nexus 10 and Nexus 7 2013 Wi-Fi. Over-the-Air updates typically follow close behind the release of factory images and right on cue, Google's started pushing out the trio of Android 5.0.1 updates. These represent Google's first Android 5.0.1 updates though there's a chance that the update could more Nexus devices as time moves on.
We still haven't seen any movement for devices like the Nexus 6, Nexus 4, Nexus 5 or Nexus 7 (HSPA+ & LTE versions) but it's possible that these devices will get the Android 5.0.1 update in the days ahead. Users will want to keep an eye out because Google is unlikely to announce roll outs for these devices. It didn't even confirm the Android 5.0.1 update for the Nexus 7, Nexus 9 or Nexus 10.
In any event, the Nexus Android 5.0.1 release is now here which means that Nexus users are now in the midst of another big roll out, a bug fixer for Android 5.0 problems. With that in mind, we want to offer up some Nexus Android 5.0.1 Lollipop release date tips that should make the transition from Android 4.4 KitKat or Android 5.0 to Android 5.0.1 Lollipop less stressful.
Android 5.0.1 Lollipop Release Time
Unlike Apple, Google does not use a set release time for its software upgrades. Nexus Android updates have started rolling out at all hours of the day and there's no way to predict when Google will push the update to your Nexus 9, Nexus 10 or Nexus 7 2013 Wi-Fi, Nexus 5, Nexus 7, Nexus 6, or Nexus 4. At this point, we're assuming that Google will push this update out to the Nexus 7 HSPA+ and LTE models at least with roll outs for other devices likely as well.
It means that you shouldn't be checking your phone at any specific time of the day and it means that you should simply keep an eye out on the internet for the start of the roll out instead of waiting by the phone. When the Nexus Android 5.0.1 release day arrives for your device, Google could push the software out any time during that 24 hour stretch so there's no reason to get caught up with the release time.
For what its worth, the Android 5.0.1 movement that we've seen has taken place in the late afternoon but that doesn't necessarily mean that Google's going to continue that trend with the other devices. Factory images and roll outs emerge at unpredictable times and it's not worth investing too much energy in Google's plans.
Be Patient
If you own a Nexus device, and you're looking for an upgrade to Android 5.0.1 Lollipop, you're going to want to remain patient. For one, Google has already split up the Android 5.0.1 release dates which means that some devices might be days or weeks off this initial pace. And two, Google almost always rolls its Nexus Android updates out in stages, a process that can take up to a week or two to complete. That's precisely what's happening right now with the current batch of Android 5.0.1 updates.
Some Nexus users will get the Android 5.0.1 upgrade on day one while others will almost certainly get it in the days and perhaps weeks after the initial batch rolls out. As a reminder, here's how Android engineer Dan Morrill explained Google's process:
Rollouts are conducted in phases. Typically they start at 1% of devices for around 24 – 48 hours; we watch the return rates and resulting device checkins and error reports (if any), and make sure nothing looks wrong before sending it to more. Then typically it goes to 25%, 50%, 100% over the course of a week or two.

What the percentages mean is that when your device checks in, it has a 1% chance (for example) of being offered the OTA. If it doesn't (randomly) get an offer, it will never get an offer until the next batch.

IOW, once your device checks in and gets turned down, that's it until the next batch. Mashing on the "check for updates" button just causes your device to check in again, and get automatically turned down again. Think about how that makes your device feel! WON'T SOMEONE PLEASE THINK OF THE PHONES?!

That said, once the new batch does start, hitting that button does give you a new roll of the dice — but once. Since devices usually only check in for system updates every 24 hours (I think? Certainly on a many-hours basis) this can get you your shot sooner than it would happen on its own.

So, mash away. :) Just be patient, and mashing on it more often than once or twice a day isn't going to gain you anything.

Edit: also, keep in mind that this isn't first-come/first-served. You're not racing other devices to get your slot in the current batch, or something.
The roll out is random and there's no way to predict when you might get it. So if you're not into sideloading, you're going to need to remain patient while Google works to ensure a smooth transition from Android 5.0 to Android 5.0.1.
You Can Install Early
Of course there is a way for Nexus owners to upgrade to Android 5.0.1 Lollipop ahead of Google's OTA process. We've already seen the Nexus 10 and Nexus 7 2013 Android 5.0.1 files emerge courtesy of Google's servers and we should see the Nexus 9 file emerge in the near future. These files allow you to install the update manually, a process that's also known as sideloading. As we've pointed out numerous times, the process will be a piece of cake for those who have used Android devices for years.
If you are the impatient type, you might want to consider sideloading the software. It can be a little tricky but it's certainly one of the benefits afforded to Nexus devices so it might be worth learning about the process. For more information about sideloading updates, have a look at our guide for last year's Nexus 7 Android 4.4 KitKat update. The process for Android 5.0 is the same.
You Don't Need to Install Early
If you aren't familiar with sideloading software updates or if this is your first Nexus Android update, we suggest skipping the manual install process. If you feel uncomfortable about the instructions, skip it, and wait for the OTA. A lot of the initial Android 5.0 Lollipop problems came courtesy of those attempting to sideload the software. The process is fairly straightforward but it can cause lots of problems if you don't know what you're doing.
In the weeks after the Android 5.0.1 Lollipop release, acclimate yourself to the sideloading process so that you can install Google's next major Android update ahead of the OTAs.
Do Not Use the Google Framework Services "Trick"
The Google Framework Services "trick" is promoted by some sites as a way to force a Nexus update. While this "trick" may force the update, it's going to do way more harm than good. Here is what Morill had to say about the Google Framework Services "trick" prior to the Android 4.4 KitKat update:
Doing this changes the primary ID by which Google knows your device. As far as the servers are concerned, the device was basically factory reset. There are many downstream effects of this, but a big one is that this invalidates the tokens used by any app that uses GCM (which is nearly all the Google apps, and a ton of third-party apps.)

How apps react to GCM IDs changing varies by app. With Play Store you have to log out and log back in, I think Gmail usually handles it transparently eventually but won't get new mail notifications for a while, etc. Some apps you may have to clear data on to recover. All apps will simply stop getting GCM push-messages, until they get a new GCM ID; some do this frequently, others rarely, and some apps use the GCM ID as an ID on their own servers (as it is opaque and basically random), so other things besides push messages may not work.

Nothing bursts into flames, but it makes a ton of nuisances on the device, including some that can look pretty mysterious. Your mileage will vary depending on what apps you use.

All of this can be avoided by just doing an 'adb sideload' if you are impatient.
Do not use this process. Sideload the Android 5.0.1 Lollipop update or wait for the OTA. That's it. Even Google says not to use this process. Stay away from it and remain patient.
Set Aside Some Time for the Update
If you're coming directly from Android 4.4 KitKat, Android 5.0.1 is going to be a massive update. If you're coming from Android 5.0 Lollipop, Android 5.0.1 won't be a huge update but this tip still applies.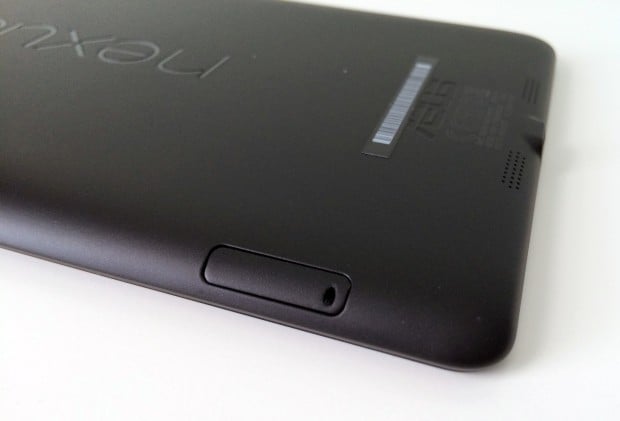 Android 5.0 Lollipop delivers a number of big time features, changes and enhancements. With its size and potential impact in mind, we suggest setting aside some time for the download and installation process to ensure that everything goes smoothly. Trust us, you do not want to be distracted when and if something goes wrong.
Installation times will vary based on device and based on connection speed. If you're on a slow connection, set aside some extra time because both of these update can take awhile to download and install.
Rooted & Custom ROM Users Proceed with Caution
Those of you that are rooted and using custom ROMs will want to proceed with caution when your turn to install Android 5.0.1 arrives. While power users probably won't have any trouble making the transition from KitKat or Android 5.0 to Android 5.0.1 Lollipop, average users who aren't as involved in the community and Nexus users who have only recently rooted or installed custom software could run into some problems.
Before installing the Android 5.0.1 update, we suggest heading to a place like XDA-Developers or the Cyanogenmod forums to ensure that everything is working properly post-update and to seek assistance if necessary.
We expect a fairly smooth transition process for most people but again, those who consider themselves to be novices at this kind of thing would be wise to seek out information prior to making the upgrade.
Come to the Nexus Android 5.0.1 Release Date Prepared
The more prepared you are the better. And that applies to smaller updates like Android 5.0.1. If you come unprepared, there's a greater chance of running into Android 5.0.1 problems.
Make sure your apps are updated so that they don't cause serious issues after the upgrade. Make sure your device is at charged half way at least. Make sure your important files are backed up in the cloud or locally so that you don't lose them if something does go wrong during the installation process or after the process completes.
These precautions might seem like overkill to some of you but in our experience, taking these precautions has produced great results. The upgrade process can be a tad unpredictable and you'll want to make sure that you and your device are ready ahead of time. Coming prepared won't shut the door on potential issues but it will make them easier to deal with if they do emerge.
Fortunately for you, we've outlined some steps to take pre-Android 5.0.1 release.
Install Lollipop From Home Base If Possible
We suggest installing Android software updates, all Android updates not just Android 5.0.1, from home base. Avoid installations on-the-go at all costs as installing from home base will afford you Nexus users some nice advantages.
Installing at home means that there will be fewer distractions. It also means that you should have access to all of the proper information in case something goes wrong. The last thing you Nexus owners want is something to go haywire while at work or in the middle of a class.
Those of you who are tempted to install at work might want to wait until you get home, particularly if the device is important to work flow. There is no telling what might happen during, or after, the installation process and you wouldn't want the Android 5.0.1 Lollipop installation process to impact any important plans you might have.
Expect Android 5.0.1 Lollipop Issues
Android 5.0.1 is a bug fix update but we expect there to be Android 5.0.1 problems. There are problems after every single Android update and there's no reason to think that Android 5.0.1 will be perfect. It's one of the pitfalls of being a Nexus user, unfortunately. It's a part of the Nexus game.
Proceed with caution and remember, you don't need to install on day one. In fact, we've outlined some reasons why you might want to hold off for a few days. Potential Android 5.0.1 Lollipop problems are one of those reasons.
Don't Panic If There Are Android 5.0.1 Problems
If you do run into installation problems or problems with the Android 5.0.1 Lollipop update, the worst thing you can do is panic. Installation issues typically iron themselves out and we've already outlined potential fixes for the most common problems. Those will be key because Google probably won't push another version of Android Lollipop out until next year.
We expect most of the issues to be minor and Google's typically less inclined to fix those. It tends to focus on the bigger hero level issues with its early bug fix updates. So, you will want to be proactive about these problems. In other words, you shouldn't sit around on your hands waiting for Google's next bug fix update.
Google's Nexus support forums are the first place to look for solutions for Nexus 5, Nexus 4, Nexus 7, and Nexus 10 Lollipop issues. There, Nexus users and forum moderators will offer useful advice and present temporary or permanent fixes. That's a site that you'll want to bookmark as a resource. It's free and fairly easy to navigate.
Comment sections and Twitter are also helpful places to go should something come up during the Android 5.0.1 Lollipop installation process or after the software is downloaded and installed. The Android Central Forums are also another solid place to look for possible fixes or help with the Android 5.0.1 update should you need it. XDA-Developers is also a good site to check out.