Nexus Android 5.0.2 Lollipop Update: 5 Things to Know Now
At the tail end of last year, Google finally started pushing out its Android 5.0 Lollipop operating system to Nexus smartphones and tablets. In the weeks since, the company's pushed out two bug fix update including Android 5.0.1 Lollipop and Android 5.0.2 Lollipop. Yesterday, the Android 5.0.2 Lollipop finally made significant progress and today we want to take a look at the five most important things to know about that progress.
In November, Google pushed out Android 5.0 Lollipop to the Nexus 5, Nexus 4, Nexus 7 2013 Wi-Fi, Nexus 7 2012 Wi-Fi, and the Nexus 10. Smaller updates went out to the Nexus 6 and Nexus 9, both of which came with Android 5.0 on board.
Minutes after these updates landed, Nexus users began complaining about a series of Android 5.0 Lollipop problems plaguing their new operating system. It took weeks but Google finally addressed some of these issues when it pushed out an Android 5.0.1 Lollipop update with bug fixes for Android 5.0 problems. The update landed for the Nexus 10, Nexus 9 and Nexus 7 2013 Wi-Fi before pushing out to the Nexus 4, Nexus 5, and Nexus 6. Android 5.0.1 tackled a number of issues though it failed to fix every Android 5.0 problem.
In a surprising twist, Google also pushed out a single Android 5.0.2 Lollipop update to the Nexus 7 2012 Wi-Fi, an update that delivered fixes including one to enhance performance. The company did not make it clear if it would roll out Android 5.0.2 to any of its other Nexus devices though those questions have been answered with the arrival of two new updates.
Yesterday, the Android 5.0.2 Lollipop release finally took the steps many Nexus users, primarily those dealing with Android 5.0 Lollipop problems on their tablet or smartphone, had been hoping for. They weren't big steps but they were steps nonetheless and that's crucial in a world where Android 5.0 problems continue to frustrate Nexus users.
With those steps in mind, we want to take a look at what you need to know now about the Nexus Android 5.0.2 Lollipop update from Google.
New Android 5.0.2 Lollipop Updates Available
First things first. You should know that the Android 5.0.2 Lollipop release has finally moved on past the Nexus 7 2012 Wi-Fi. Yesterday, Google released factory images and binaries for the Nexus 7 2013 Wi-Fi and the Nexus 10 which allows developers to get the software on board those devices ahead of the OTA roll outs.
We don't recommend installing the software unless you've had some practice doing so in the past. Getting these files on board your Nexus might be tempting but there's always a chance something will go wrong.
So now we have three Android 5.0.2 Lollipop updates in total and the arrival of these new updates is a sign that we could be in for a much larger roll out than we initially anticipated. Google usually doesn't reveal any details so there's a very good chance that we'll be flying forward in the dark.
OTAs Should Start Soon
The arrival of factory images means that OTA roll outs to the public should start soon. They could start today for the Nexus 7 2013 Wi-Fi and Nexus 10 or they could start a few days from now, it's not clear. Typically,  OTAs push out within a few days of the arrival of factory images so we should be very close to a deployment.
As a reminder, these Android 5.0.2 Lollipop updates should start rolling out in and around the same and they should take about a week or so to reach everyone. So while your friend or brother might get Android 5.0.2 Lollipop right off the bat, there's a chance that you'll have to wait a few days for the update to arrive on your Nexus device.
Check a few times a day, you don't need to do any more than that, and when it's available you'll see a prompt. Follow the instructions and you'll have Android 5.0.2 on board in no time. It's not a large update so it won't take too long to download and install.
Android 5.0.2 Features
We still don't have full changelogs for these new Android 5.0.2 Lollipop updates but we imagine two things. First, that they will probably be similar to the Nexus 7 2012 Wi-Fi update that pushed out several weeks ago and two, that they will be bug fix updates aimed at squashing Android 5.0 Lollipop problems. In other words, know that these are not going to deliver tons of new features to the Nexus 10 or Nexus 7 2013.
We realize that that's not too exciting for those of you who own these devices but Android 5.0.2 Lollipop should help to stabilize your tablet, especially if you're dealing with issues. Look for the full changelogs to emerge, via developers, in the near future as they poke and prod Google's brand new Android 5.0.2 Lollipop updates.
Prepare Your Nexus 7 or Nexus 10
We always recommend preparing your device ahead of an update, whether it's big like Android 5.0 or small like Android 5.0.2 Lollipop. This will ensure a smooth transition from one update to the next.
We've put together a list of steps to take in order to ensure that your experience goes smoothly and while these might not be new to veteran Nexus users, they will help those of you that may have just picked up a Nexus tablet for the first time.
Other Android 5.0.2 Lollipop Details MIA
Finally, it's worth noting that we still have no idea if Google will be pushing this update out to other devices. Nexus 5, Nexus 4, Nexus 6 users and others will unfortunately have to wait in the dark to see if Google decides to make a push.
Owners of the cellular Nexus 7 models are still enduring an agonizing wait for Android 5.0 Lollipop. The update still hasn't rolled out and the devices remain stuck on Android 4.4 KitKat. It's a nightmare scenario and it's one that Google still hasn't cleared up with us or those who bought the cellular versions of the Nexus 7 tablet way back when.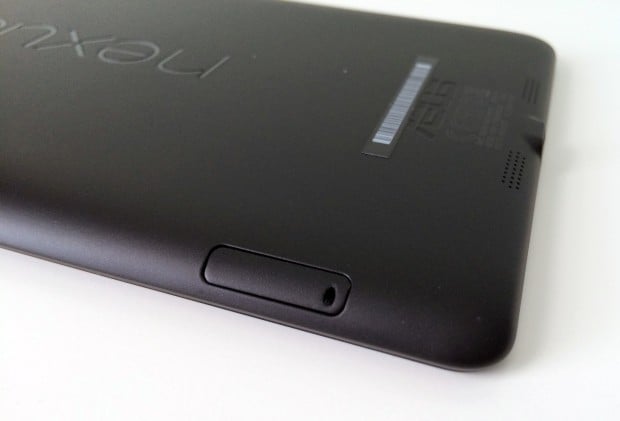 Again, Google rarely communicates these things to the public so we're not likely to see any of these details emerge ahead of the roll outs. If and when they arrive. If you're getting impatient, check in with the development community. You may be able to install a ROM that delivers Android 5.0 Lollipop features. Just be careful.