Nexus Android 5.1.1 Release: 5 Things We Learned in May
Google's Android 5.1.1 update has been official since April but it only recently started picking up steam with releases for the Nexus 6, Nexus 5, and Nexus 4. With those updates in mind, we take a look at a few things we learned about Google's Android 5.1.1 release over the course of the last month.
In March, Google confirmed an Android 5.1 release for Nexus devices. Android 5.1 started rolling out a short time later bringing bug fixes and some new features to owners of Google's Nexus smartphones and tablets. And while its focus was on fixing bugs, Android 5.1 also brought some big time problems to Nexus users including a serious memory leak problem.
So, it was no surprise when Google confirmed a Nexus Android 5.1.1 update in April. Android 5.1.1 was made official in April but its taken Google several weeks to get it and its crucial bug fixes pushed out to key devices like the Nexus 5, Nexus 4, and the Nexus 9.
With May coming to an end, we want to take a look at the most important things we learned about the Android 5.1.1 release for Nexus devices.
Nexus 4, Nexus 6, Nexus 5 Android 5.1.1 Updates
The first thing that we learned is that even when Google's updates are a mere 15MB in size, the roll outs can be unpredictable and extremely slow. We get it. It needs to test the software for each device behind the scenes to make sure it gets things right. But how about a little communication during the process? Someday, maybe.
In any event, the last week of May has seen an uptick in the speed of Google's current Android 5.1.1 OTAs for the Nexus 4, Nexus 5, and Nexus 6. All three updates are pushing out with authority and it should only be a matter of time before the OTA appears on all versions of these devices. Google's roll outs can take up to two or so weeks to complete.
If you're feeling impatient, know that you can install all of these updates early. We don't recommend it at this point but if you're about to have an ulcer due to your Lollipop problems or impatience, we're not going to stop you.
Android 5.1.1 Impressions & Performance
We've been digging into the Android 5.1.1 update on the Nexus 6, Nexus 5 and Nexus 7 2013 and so far, the update is treating the device's well.
The Nexus 6 Android 5.1.1 update was extremely stable on Google's big-screened Nexus smartphone and we didn't run into any major issues during our time with the update. We're using the past tense here because we recently moved the Nexus 6 to Android M, Google's brand new Android update.
The Nexus 7 2013 Wi-Fi is still holding up and the Nexus 5 Android 5.1.1 update has alleviated some of the issues we were seeing with Android 5.1 on board. Namely, app crashes and random reboots. We've spent about a month with the Nexus 7's update and a week with the Nexus 5 Android 5.1.1 update.
And now that the updates are pushing out with some force, we're also finally started to see Nexus users take to several different forums and post feedback about their experiences with Android 5.1.1. While we've seen complaints about problems, we've also seen Nexus users provide positive feedback.
If you haven't installed Android 5.1.1 yet, we encourage you to do some investigating. Our impressions and reviews are a good place to start.
Nexus Android 5.1.1 Problems Continue
While a lot of the feedback has been good, we've also heard about a bunch of Android 5.1.1 problems during the month of May. Granted, complaints haven't been as loud as complaints about Android 5.1 but we've still seen people struggling with Nexus Android 5.1.1 problems nonetheless. We've pointed a few of these out already.
Nexus 4 users are complaining about several problems including severe battery drain, Android 5.1.1 installation problems, boot issues, video playback issues (a carry over from Android 5.1), random reboots, problems with the Nexus 4's soft keys, various other battery drain issues, issues with the touch screen, black screen of death, battery drain problems, and more.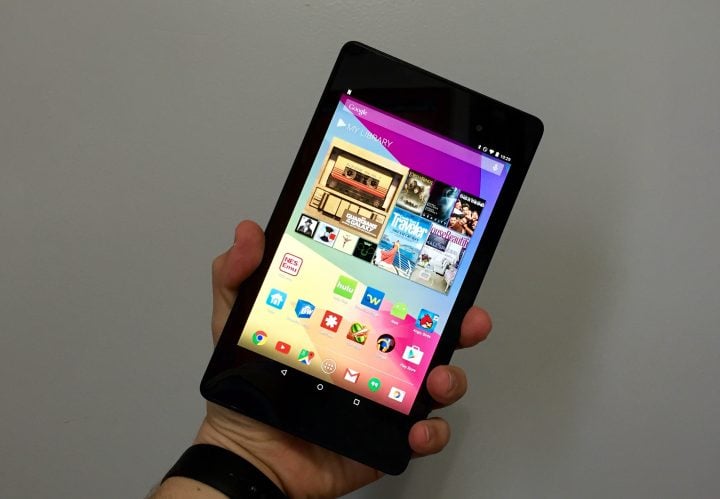 Nexus 7 2012 and Nexus 7 2013 users are complaining numerous Android 5.1.1 problems including charging issues, app performance issues, problems with the rear camera and the camera application, lag and sluggishness that wasn't there on Android 5.1 and below (Nexus 7 2012 users have been complaining about this for weeks), connectivity problems, the usual array of installation errors, boot issues, Wi-Fi problems, and more.
And finally, Nexus 5 owners are chiming in about problems with Wi-Fi, Bluetooth, issues during the boot up phase,battery life problems, charging issues, problems with various applications including Gmail, data connection issues, odd problems with contacts and messages, random reboots, and more.
Most of these issues are common and that's why we've put together a list of fixes for many of these issues. Those fixes are a great place to start if you're nervous about the Android 5.1.1 update or if you're already encountering issues on board Google's latest software.
Some Nexus Devices Might Stay on Android 5.1.1
Yesterday, Google announced its brand new Android M software update for Nexus devices. The Android M Beta is now available for the Nexus 6, Nexus 5, and Nexus 9 though it's also expected to hit the Nexus 7 2013 later this year.
Unfortunately, some devices are rumored to be staying put on Android Lollipop. According to a report from Android Police, Google will not release Android M for the Nexus 7 2012, Nexus 10 or the Nexus 4.
While the Nexus 4 and Nexus 10 probably won't get Android M, the site claims they will still get security updates from Google. The Nexus 4 will reportedly get updates thru August while the Nexus 10 will get updates into 2016. The Nexus 7 2012's support will evidently end this summer.
This all makes the Android 5.1.1 update that much more important for owners of the Nexus 4, Nexus 10 and Nexus 7 2012. It could be the last major update for these devices.
Android M Release Date
It's not clear if Google will release an Android 5.1.2 update which means that the company's next update could very well be the Android M update that it announced on stage. Android M can be seen in action in the video below.
Google's confirmed an Android M release in Q3 of this year but it hasn't confirmed a specific release date for Nexus devices. A report from Android Police asserts that Google is indeed shooting for an early Android M release date. Their report suggests that the Android M release could come in August. It's important to note that software release dates are always subject to change based on testing.
Android 5.1.1 is going to stick around for the foreseeable future. After all, Google still owes Android 5.1.1 updates to the cellular versions of the Nexus 7. No word on when those are going to be released but June could be the month. We'll see.

As an Amazon Associate I earn from qualifying purchases.