5 Android 5.1.1 Release Tips for Nexus Users
After a bout of stagnation, Google's Nexus Android 5.1.1 update is finally moving out. With a big Android 5.1.1 Lollipop release upon us, we want to relay some last minute Android 5.1.1 release date tips that should help Nexus 7, Nexus 10 and really all Nexus users as we push deeper into the roll out.
In March, Google rolled out a massive Android 5.1 update that tackled lingering Android 5.0 Lollipop problems and delivered feature enhancements to owners of the Nexus 6, Nexus 5, Nexus 4, Nexus 7, and Nexus 10. It still, for whatever reason, has yet to hit the Nexus 9.
Android 5.1 Lollipop squashed a number of problems but it also brought some issues of its own. Android 5.1 problems emerged almost immediately after the update's release and while some users had success using third-party fixes, others remained hopeful that Google would roll out an Android 5.1.1 update.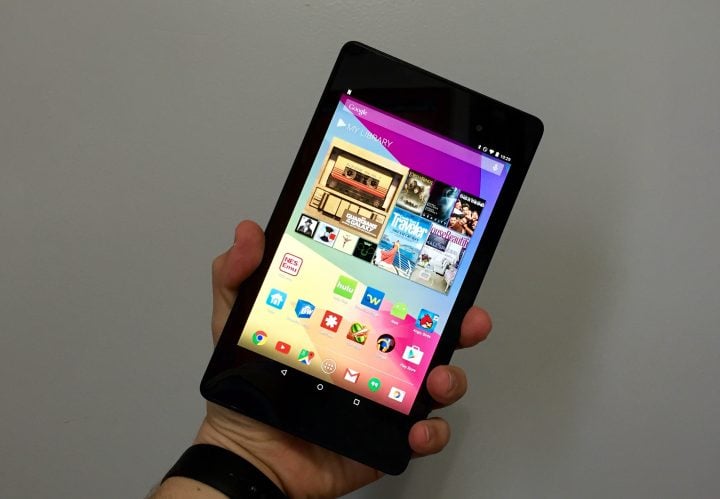 Relief appeared at the beginning of April and by the end of the month, Google had confirmed an Android 5.1.1 release for one device. It's now May. And while the company's Android 5.1.1 release for Nexus devices still hasn't picked up a ton of steam, it is finally moving out to some key devices including the Nexus 10, Nexus 7 2012, and Nexus 7 2013.
Nexus users we've spoken to are extremely excited about the Android 5.1.1 update and its fixes and many are eager to install the latest update from Google. We don't blame you. We've been experiencing a number of Android 5.1 problems on our Nexus smartphones and tablets and we, like many of you, hope that Android 5.1.1 tackles these issues.
That said, we want to provide a few last minute words of wisdom to those of you thinking about making the jump up from Android 5.1 or below.
These last minute Nexus Android 5.1.1 Lollipop release date tips apply to Nexus 10 and Nexus 7 users though they will also come in handy for any future Android 5.1.1 updates that Google rolls out. We expect the company to push Android 5.1.1 to everyone but that remains unconfirmed.
You Don't Need to Install Android 5.1.1 Right Now
First. We realize that the Android 5.1.1 Lollipop update is going to be tempting, new updates always are. Thing is, you'll want to proceed to Android 5.1.1 with caution, especially if you aren't dealing with problems on Android 5.1 or below.
Do not install the Android 5.1.1 update if you're concerned about bugs. While Google's testing process probably wiped most issues out, there's a very good chance that the Android 5.1.1 update is going to bring some problems to Nexus devices. Android updates, even if they're tiny bug fixers, always do.
We recommend waiting a few days to see what's what before installing Google's brand new update. We haven't heard about any catastrophic issues yet but that doesn't mean that we won't hear about smaller, widespread issues in the coming days. Gather feedback and wait for the dust to settle before making your move.
We're already seeing Nexus 7 users provide some feedback on Google's Nexus forums. As it starts to hit more users, we should see more feedback emerge. (We recently put together our own impressions and those will help as well.)
Do not install this update right now if you're traveling or if you need your phone for an important project or meeting. You do not want it to mess up your work flow or your vacation. Wait until you're home and you have some time to devote to the installation process.
Don't Install Android 5.1.1 Manually If…
Android 5.1.1 files are available to download and install manually ahead of Google's OTA roll out. It's a tempting method given that Google's OTAs typically take a week or more to roll out. However, a good chunk of you are going to want to avoid the sideload process, at least for this update.
A lot of the early complaints about Android updates come from people who sideloaded but had no business sideloading. Here's the rub: Sideloading can cause problems, especially for those of you that are trying it out for the first time. If you are unfamiliar with sideloading, you probably want to wait for the OTA to roll out.
Instead of taking the risk now, educate yourself for the future so that you're prepared to sideload the software once Google's next Android update arrives. We've put together a guide that you can bookmark for next time.
Do Not Do This
Do not use the Google Framework Services "trick". We repeat, do not use the Google Framework Services "trick" that other sites and other Nexus users often recommend. It's not a trick and it can harm your device. In fact, the problem's gotten so bad that Google itself warns against using this method when trying to update.
Google Services Framework (GSF) streamlines how Android apps work with data.

Since Google Services Framework deals in the authenticating, handling, and passing of app data, it's possible that the clearing of this framework can negatively impact your experience. The following are a few examples:

Account authentication. You may receive Account action required notifications prompting you to re-enter your username and password multiple times.
Google Cloud Messaging (GCM) and apps. GCM is the infrastructure that powers notifications for Google apps and other third-party apps that have chosen to use Google's infrastructure. If GSF data is deleted, messages for apps that use GCM may stop being delivered to your device.
Random misbehavior. Some Google apps and third-party apps could randomly misbehave.

If you cleared your Google Services Framework data and are concerned that this is affecting your Android device, you can reset your device to factory settings. Note that performing a factory reset permanently deletes all data on your phone or tablet.
Don't do it.
In Case You Run Into Android 5.1.1 Problems
Android 5.1.1 comes with a number of bug fixes on board but that doesn't mean that it won't come with its own set of problems. Android updates always deliver issues of their own and Android 5.1.1 probably won't be an anomaly. There's no way to predict if your device will encounter issues but it's always best to prepare as if it will.
Google's Nexus support forums are the first place to look for solutions for Android 5.1.1 Lollipop issues. Nexus users and forum moderators typically offer useful advice and present temporary or permanent fixes for problems. That's a site that you'll want to bookmark as a resource. It's free and easy to navigate.
Social media sites like Twitter are also helpful places to go should something come up during the Android 5.1.1 Lollipop installation process or after the software is installed. The Android Central Forums are also another solid place to look for possible fixes or help with the update should you need it. XDA-Developers is also a good site to check out though it's typically a little more dense.
We've also put together a list of potential Android 5.1 Lollipop problems and fixes that's worth checking out. Absorb those fixes because there's a good chance that we'll see some of the same problems impact Android 5.1.1.
Be Patient
Finally, be patient. Google's OTAs don't happen overnight and Google's been taking its sweet time with its Android 5.1 and Android 5.1.1 roll outs.
Typically, Google's OTAs take a week or more as the company works to ensure a smooth delivery to Nexus users all over the planet. Even though Android 5.1.1 is small, the company will almost certainly take its time with the individual roll outs.
Go ahead and check for an update a couple times a day but any more than that is going to be overkill. When the update is ready, it will show up in your notifications so you don't have to manually check if you don't want to.
This is how Nexus roll outs work. Get used to it.