Nexus Android 6.0 Marshmallow Update: 6 Things to Expect
For months Android users have been able to enjoy a small taste of the next version of Android, dubbed Android M, through Google's developer preview program. However, starting next week the new software full of improvements and new features is rolling out to the Nexus 5, Nexus 6, Nexus 7, Nexus 9 and the Nexus Player. Here's a few things users need to know.
Back at Google I/O in May Google officially announced Android M, and then last month confirmed it would officially be called Android 6.0 Marshmallow. The software has been available to test for months, but the wait is finally over, and is coming sooner than many expected.
Read: How to Install Android 6.0 Marshmallow Right Now
Users with select devices can try it right now with the link above, but the wait is nearly over. This week at Google's launch event for the new Nexus 5X and Nexus 6P the company took a few minutes to talk about Android updates. More specifically, Android 6.0 Marshmallow for all current Nexus users. Now that we have an actual release date, read on for what to expect.
During the announcement of two impressive new smartphones, Google confirmed the Android 6.0 Marshmallow OTA (over-the-air) update will start rolling out as soon as next week. This was our first actual release date window given by Google themselves. The company didn't give an exact date, but multiple rumors are pointing to Monday, October 5th, as the official launch date and start of the update to Android 6.0 Marshmallow.
Who Will Get Android 6.0 Marshmallow
Google confirmed that starting sometime next week the Android 6.0 update will start rolling out to users with the Nexus 5, Nexus 6, Nexus 7 (2013), Nexus 9 and the Nexus Player. Nothing has been confirmed about the original Nexus 7, which likely won't see 6.0, nor did Google confirm the update for the aging LG Nexus 4.
This is the first major announcement regarding Android 6.0 Marshmallow, and we could see other devices like the Nexus 4 make the list at a later date. It's also worth noting that almost every smartphone released over the past two years should get it as well, but here we're focusing on Nexus users.
Expect announcements from Samsung, HTC, LG, Motorola and more in the coming weeks, regarding updates for its latest smartphones. Motorola was first to Android 5.0 with the Moto X, and we could see something similar this year with Android 6.0 Marshmallow and the new Moto X Pure Edition. Then Samsung's Galaxy S6, Note 4, Note 5, the LG G3, G4, HTC One M9 and many others will eventually see it arrive as well. We're assuming most manufacturers won't get it out until November or December, if not later, but we'll update as details become available.
Read: Android 5.1 Lollipop vs Android M: What's New So Far
The link above goes into some extensive details regarding what's new in Android M, but that was an extremely early look at the software when it first arrived back in May. Since then multiple changes have been made, new featured added, and plenty of tweaks across the board.
Android 6.0 Marshmallow
With Android 6.0 Marshmallow Google isn't completely changing Android, and instead refining the experience that was Android 5.0 Lollipop. Users will notice improvements across the board in terms of performance, stability, security, battery life, and tons of new features.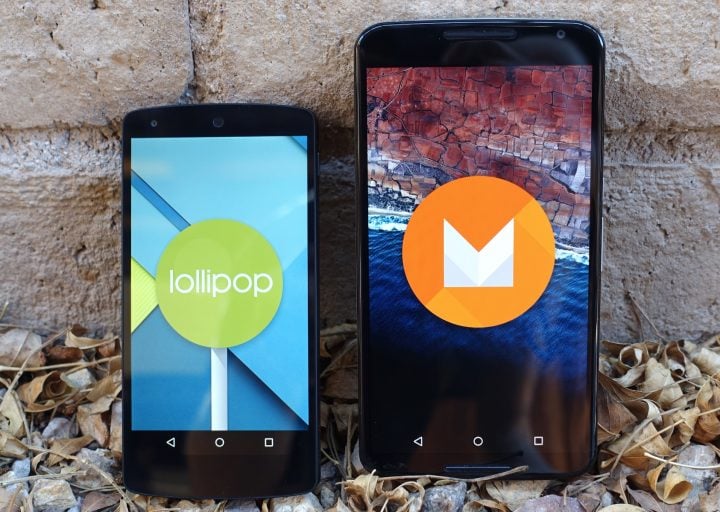 Google added permission controls, Nexus imprint and native fingerprint scanner support, Android Pay, Google Now on Tap (our favorite new feature) and something called Doze, which looks to improve standby battery life by as much as 30% or more. The lockscreen has been slightly changed, the notification bar is better, quick settings are easier to mange and customizable, and much more. We've been running the developer preview, and more details can be found here, but we'll reserve judgement until the official release arrives next week.
Google made a lot of improvements to performance, battery life, and animations. Everything will be smooth, full of the material design effects and animations first revealed with Android 5.0, and a better stock Google Camera app, to name a few. There's even native and automatic app backups, simplified volume controls, better heads-up notifications and more than we can mention. Again, the link above details tons of new features when compared to Android 5.0 Lollipop.
Android 6.0 Arrival
Most Nexus owners know exactly what to expect, but if the Nexus 5 or Nexus 6 is your first Nexus, Google has a system. First we'll see the new software arrive at the AOSP, which is the Android Open Source Project. It will then be available to manually download and install (which completely erases all smartphone data) via Google's factory images, then we can expect the over the air updates to start rolling out to all the devices mentioned above.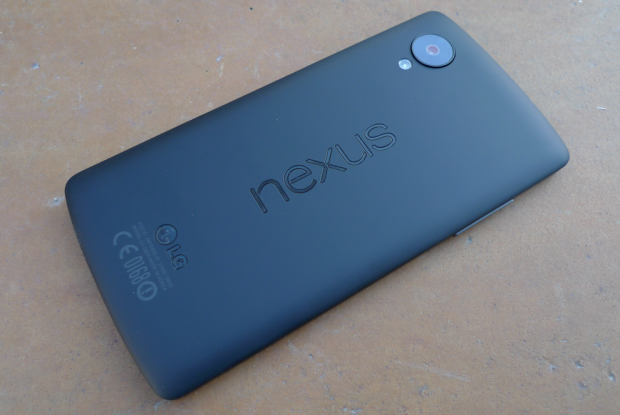 Once the over the air updates start rolling out, most users can grab the OTA update link and sideload it, rather than waiting, and install it just like any regular software update without losing any data, or wiping their phone or tablet. That said, with any big update like this I like to do a factory data reset, and start fresh.
Staggered Rollout
Google does what's called a staggered or staged rollout. The Android 6.0 Marshmallow OTA software will start arriving via a notification on select Nexus 5, Nexus 6, Nexus 7, Nexus 9 and Nexus Player devices, but the first few days Google only updates roughly 20% of all users. Most likely you won't be one of them.
This staggered rollout process is to be cautious to make sure there are no critical bugs or issues, then the next 3-5 days the update will arrive for another 30-50% of users, then moving on to 75-100% within 1-2 weeks of the first day. This means the update should start on or around October 5th, but some users might not see it until the middle of October.
As a result, users can manually install Android 6.0 Marshmallow using the guide at the top of the page and the factory images, or by side-loading the update OTA file, which we'll obtain and post for your convenience early next week.
Potential Problems
Just like with any software update, as we saw with Android 5.0 Lollipop or Apple's new iOS 9, problems are always a possibility. Everyone uses their phone different, has different storage amounts, apps installed, and other things.
As a result, there will likely be a few problems along the way, or issues that could cause a quick update to Android 6.0.1 Marshmallow like we saw with Android 5.0.1 Lollipop late last year.
Read: Android Tap N Go Restores Your Phone in Minutes
That being said, most problems can be solved by doing a reboot after the software update, or clearing the cache on any of these devices. This can be done by booting into recovery, using apps like Clean Master, or our recommended method, which is a factory data reset and starting with a fresh phone with a clean install of Android 6.0 Marshmallow. We know not everyone wants to do that, but Android 6.0 M has an awesome Tap N Go Restore that will automatically restore everything from the phone after a hard reset.
Bug Fixes
The update to the absolute latest Android 6.0 Marshmallow should be fast, easy, and seamless for most users, but there is a big possibility of at least a few problems along the way. No update is perfect, especially one so big with tons of new features, changes, and improvements.
We're expecting almost all of the problems from Android 5.1 Lollipop to be fixed with Marshmallow, but it could introduce a few of its own. It may be a good idea to wait a day or two after the update arrives for reviews to surface and potential problems be addressed, especially if your Nexus is a work device that needs to be used daily. That said, it should be fine for everyone, and if problems do pop up we'll be sure to update with additional details, bug fixes, and other information for all those Nexus smartphone and tablet users.
Stay tuned for more information, update links, and hands-on video as soon as Android 6.0 Marshmallow officially arrives for all.