Nexus Android 5.0 Lollipop Update Rolling Out Slowly
If you haven't received the Nexus Android 5.0 Lollipop update yet, you're not alone. Google's Nexus Android 5.0 Lollipop release for Nexus 5, Nexus 7, Nexus 10, and Nexus 4 is rolling out extremely slow and many Nexus users remain on Android 4.4 KitKat as we push further and further away from the company's initial Android 5.0 release date.
In October, Google announced a number of new products including a Nexus 6 smartphone from Motorola, a Nexus 9 tablet from HTC, and an Android 5.0 Lollipop update for the Nexus 4, Nexus 7, Nexus 10, and Nexus 5. It also confirmed Android 5.0 Lollipop for its stable of Google Play Edition devices. At the time, the company said that the updates would begin rolling out in the "coming weeks" though it did not outline any specific information.
Earlier this month, Google's Nexus Android 5.0 Lollipop release date arrived for select Nexus users including owners of the Nexus 5, Nexus 4, Nexus 10 and Nexus 7. The update, one of the biggest in the history of the Android operating system, takes Nexus users from Android 4.4.4 KitKat to Android 5.0 Lollipop and it delivers a number of new features including the update's new Material Design.
In the days since its release, we've received tons of questions about Google's OTA roll out and specifically, the timing of it. Many Nexus users, including those of us here at Gotta Be Mobile have yet to get the bump up to Google's Android 5.0 Lollipop release. While the company hasn't confirmed a time frame for the completion of the roll out, we know from experience that these Nexus roll outs could take a week or more to push to everyone.
Many months ago, a Google engineer outlined the OTA process, in detail, offering Nexus users a glimpse at Google's OTA roll out process for Nexus devices. Here's how Google typically operates:
Rollouts are conducted in phases. Typically they start at 1% of devices for around 24 – 48 hours; we watch the return rates and resulting device checkins and error reports (if any), and make sure nothing looks wrong before sending it to more. Then typically it goes to 25%, 50%, 100% over the course of a week or two.

What the percentages mean is that when your device checks in, it has a 1% chance (for example) of being offered the OTA. If it doesn't (randomly) get an offer, it will never get an offer until the next batch.

IOW, once your device checks in and gets turned down, that's it until the next batch. Mashing on the "check for updates" button just causes your device to check in again, and get automatically turned down again. Think about how that makes your device feel! WON'T SOMEONE PLEASE THINK OF THE PHONES?!

That said, once the new batch does start, hitting that button does give you a new roll of the dice — but once. Since devices usually only check in for system updates every 24 hours (I think? Certainly on a many-hours basis) this can get you your shot sooner than it would happen on its own.
This is precisely how the Android 5.0 Lollipop update is progressing. We've seen several Nexus users report success with the OTA though many users still haven't received the update. Our Nexus 5's, our Nexus 7 2013's and our Nexus 4 are still without the upgrade to Android 5.0 Lollipop though they should be upgraded soon. Those without the update should simply remain patient because Google's roll outs take time.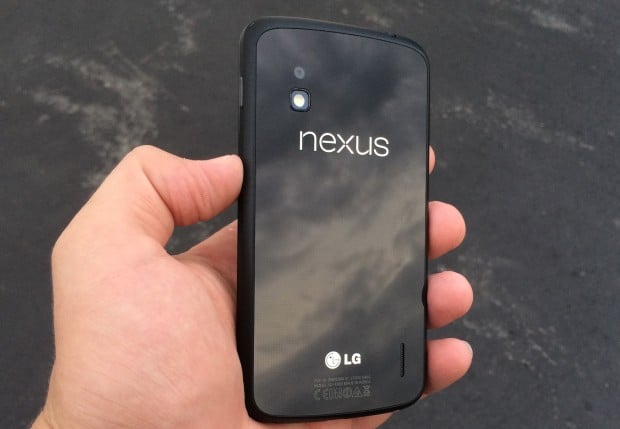 That said, Google's overall Nexus push isn't showing any signs of slowing down. Over the weekend, the company started pushing out its Nexus 4 Android 5.0 Lollipop OTA for the first time and it, like the others, should take a week or so to complete. Those who aren't keen on waiting can install the update manually through sideloading though as we've noted, this method has been causing problems for many Nexus users.
Google's Android 5.0 Lollipop release will also encompass the Nexus 7 LTE and Nexus 7 HSPA+ though neither of those updates have surfaced in the days after the Android 5.0 release.

This article may contain affiliate links. Click here for more details.