Nexus Android M Release: 7 Things to Know Right Now
In the buildup to Google I/O 2015 we've heard a ton of rumors about Android M, a successor for last year's Android L update now known as Android 5.0 Lollipop. With just a day to go before the start of the Google I/O 2015 keynote, we take a look at everything we know about the Nexus Android M release.
At Google I/O 2014, the company took the stage to show off a slew of new products. One of those products was a replacement for Android 4.4 KitKat dubbed Android L. The Android L update that Google showed off on stage at Google I/O was not a finished product. Instead, it was an early preview of the software that would eventually become the Android 5.0 Lollipop update that's been a household name since November.
In November, Google released Android 5.0 Lollipop to the public alongside its Nexus 9 tablet and Nexus 6 smartphone. In the months since the initial release, Google and its manufacturing partners have rolled out tons of updates and several different versions of Android 5.0 including Android 5.0.1, Android 5.0.2, Android 5.1, and Android 5.1.1 Lollipop.
Google is currently rolling out Android 5.1.1 to its Nexus devices bringing feature enhancements and bug fixes to owners of the Nexus 5, Nexus 4 and more.
Before it completes its Android 5.1.1 roll out, Google will likely show off the successor to Android Lollipop, an update that's currently known as Android M. Android M isn't confirmed but we've seen a number of details seep to the surface in the hours before the start of Google I/O.
With that in mind, we take a look at what you need to know right now about the Nexus Android M release, a day ahead of Google's annual developer conference.
Android M Launch Date
Google hasn't confirmed anything just yet but all signs point to an Android M launch date taking place tomorrow during the company's opening Google I/O keynote.
A few weeks ago, Google released its official Google I/O 2015 calendar. Buried deep within the calendar was (it's gone now) a reference to an unannounced Android M update.
The Google I/O keynote is where Google typically makes all of its big announcements which means that there's a very good chance that that will be the launch pad for tomorrow's Android M announcements. Google's keynote kicks off at 9:30AM PST and it will be live streamed.
Android M Beta
Last year, Google released an Android L developer preview. The developer preview allowed Nexus 5 and Nexus 7 2013 Wi-Fi users to install an early Android Lollipop build ahead of the public release date in November.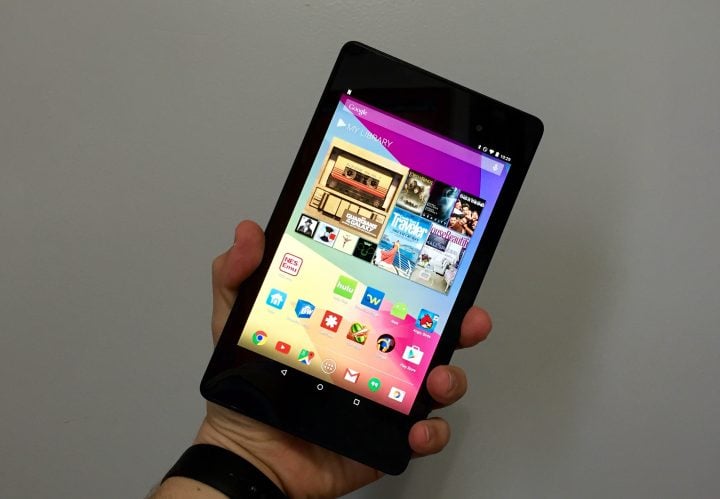 Android Police claims that Google will release an Android M developer preview for Android users. It's not clear who will be a part of the developer preview or when the Android M beta will be released.
If Google takes the same release path, we could see the company release the preview for Nexus 6 and Nexus 9 and offer the Android M beta sometime during the two day event.
Android M Release Date
At the end of last year, a report from Reuters highlighted some possible Android M features. Buried within the report were also some details about the Android M release date.
Reuters' sources indicated that the Android M release wasn't expected for a year or so. The report came out in December so that points to an arrival in and around the familiar Android/Nexus release window.
Google tends to release new Android software alongside Nexus hardware in November. And while that could certainly be the case this year, Android Police asserts that Google is shooting for an early Android M release date.
Their report suggests that the Android M release could come in August. The publication also notes that software release dates are always subject to change. So, while we could see Google get its next update out this summer, it's also possible that we'll see it arrive much later in the year.
Nexus Android M Release
Android Police says that Google's Android M release will include some Nexus devices but not all of them.
It appears that Google will cut the Nexus 7 2012, Nexus 10 and Nexus 4 from the fold. Those devices will stay on Android Lollipop it seems though we trust that developers will find a way to bring Android M to them in the long run.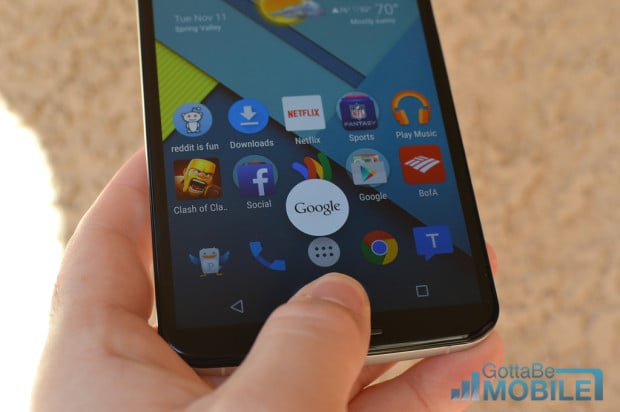 While the Nexus 4 and Nexus 10 won't get Android M, the site claims they will still get security updates. The Nexus 4 will reportedly get updates thru August while the Nexus 10 will get updates into 2016. The Nexus 7 2012's support will evidently end this summer.
As for Google's Nexus devices, the Nexus 5 and Nexus 6 will apparently get Android M. Same goes for the Nexus 7 2013 and Nexus 7 LTE:
As for newer devices, the 2013 N7 should have system updates until later this summer and security patches through summer 2016. The Nexus 5 will be on the full OTA train until this coming fall, then it should drop to security patches for another year. The N6 and N9 are still for sale, of course, so we don't know for sure when security updates will stop, but they'll have system OTAs until at least fall of 2016.
Google is rumored to have an Android update plan up its sleeve for Google I/O. The company will apparently promise two years of major updates and three years of security patches.
Android M Features
Google hasn't detailed any of the changes coming with its rumored Android M update though reports and leaks have outed a few possibilities.
According to Bloomberg, one of the biggest changes coming to Android M is a big change to Android's privacy features. The publication claims that Android M "is set to give users more detailed choices over what apps can access" and that that "could include photos, contacts or location." As of right now, you have to submit to every permission before you can install an app. This information was recently backed up by another report.
Android Police says that Android M will also come with some under-the-hood changes including a focus on battery life and RAM optimization.
According to our information, battery is set to be a big focus in Macadamia Nut Cookie, with Google emphasizing performance and smarter use of features that might drain your battery.

Google is apparently urging its own teams to focus on battery performance by cutting location checkins when possible, trimming down RAM usage, and reducing activity off-charger and when the device's screen is off. Presumably this renewed focus on performance will extend to Google's own Play Services package, which frequently manages to wiggle its way to the top of battery usage stats.
So while Android Lollipop focused on design changes, Android M could be focused on performance improvements. Apple's iOS 9 update is rumored to be doing the same for iPhone and iPad users.
Android M Name
Nothing is confirmed but the update is rumored to be called Macadamia Nut Cookie behind the scenes. This name may not stick. Android KitKat was called Android Key Lime Pie behind the scenes and Android Lollipop was called Android Lemon Meringue Pie.
Nexus 2015 Release
Android updates always arrive alongside new Nexus hardware. Android M is supposedly going to be released alongside two new Nexus smartphones, one from LG and another from Huawei.
The 2015 LG Nexus is reportedly codenamed LG Bullhead. Its rumored to have a 5.2-inch display and a 2,700 mAh battery. Rumors also claim it will have a 6-core Snapdragon 808 processor with 3GB of RAM and a 16MP camera. In other words, it could be an updated version of the Nexus 5.
The 2015 Huawei Nexus is codenamed Angler. Rumors suggest that it will come with a 5.7-inch Quad-HD display, a faster 8-core Snapdragon 810 processor and 3-4GB of RAM. It's also said to have a much larger 3,500 mAh battery.
Release dates are unknown though with Android M rumored for August or later, you can bet on these devices being months away from launch.