Nexus February Android 6.0.1 Update: 5 Things to Know
Back in October when Google announced Android 6.0 Marshmallow, the company also vowed to push out an update once a month as a part of a new security program for Nexus smartphones and tablets. Today, right on time, the February Android 6.0.1 Marshmallow update has arrived, and below is what owners need to know.
Many partners like Samsung and HTC plan to do the same, but Google's been the best when it comes to staying on track. As of today Google's shared all the details to the Nexus security bulletin regarding what changes have been made, and also updated factory images for users who want it now, rather than waiting.
Read: Nexus 6P Review: Google's Finest Yet
However, this time around the update isn't just for Nexus devices, and Google is delivering the same update to its latest Pixel C tablet, which isn't a Nexus device. As of today a new version of Android 6.0.1 Marshmallow or Lollipop is headed to the Nexus 5, Nexus 6, Nexus 7 (2013), Nexus 9, Nexus 10 (Lollipop), Nexus 5X, Nexus 6P, and the Pixel C. Read on for more details.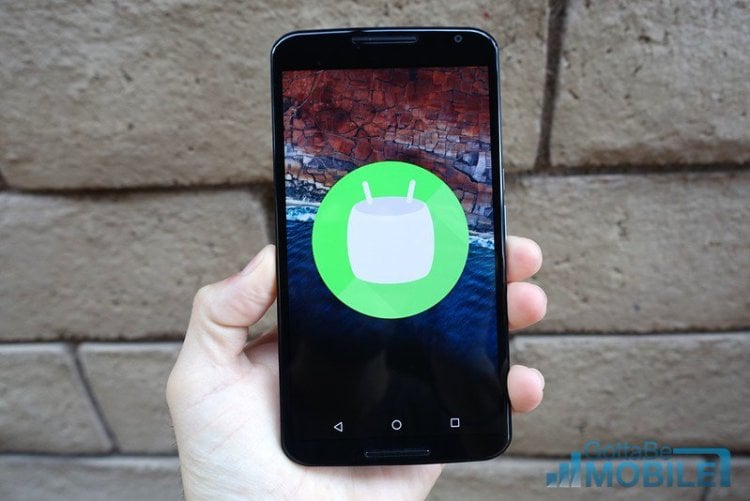 In January the update arrived fairly on time, but this month Google is right on the dot, February 1st. The company confirmed the details earlier today, then quickly updated the developer portal with new factory images, making it available right now, rather than users waiting.
Which Devices Will See An Update
As we detailed above, Android 6.0.1 Marshmallow with the February security changes is headed to the Nexus 5, 5x, 6, 6P, Nexus 7 (2013) tablet, the Nexus 9, and the new Pixel C. As well as the Nexus Player. Then a more secure version of Android 5.1.1 Lollipop is rolling out to the Nexus 10 tablet, made by Samsung.
The changelog posted to the security bulletin blog doesn't have anything too exciting, and is mostly security patches for vulnerabilities for a wide array of small issues. None of them are show stoppers, but a few were listed by Google as "critical".
When Will It Arrive
Google pushed out all the details as they usually do today, made the stock images available for developers or enthusiasts who want to flash it right now, then eventually start the typical over-the-air software update process.
Now that the update is available starting today, OTA updates should start appearing via a notification on all the devices listed above within the next 24-48 hours. In fact, we already received it on the Pixel C, but more on that below.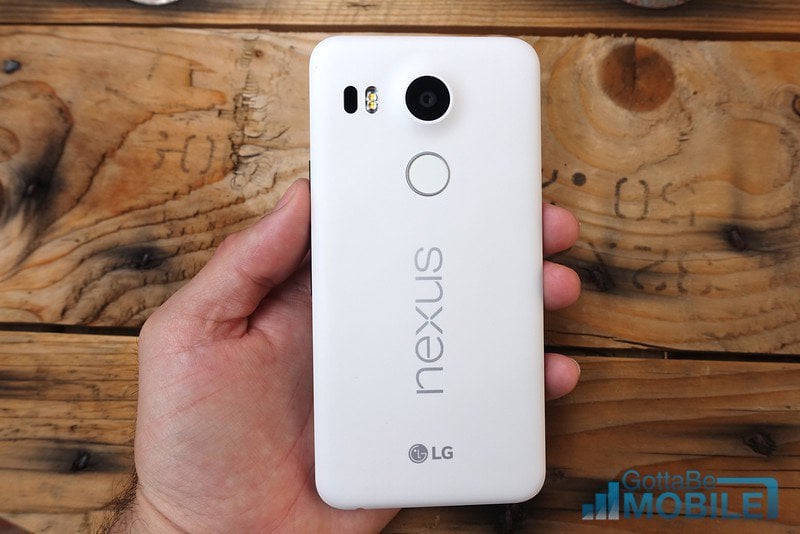 This means users can expect a small and quick software update to arrive sometime tomorrow, or within the next few days. That being said, Google releases these in small groups, then adds more to the list. Meaning it could arrive in 24-48 hours, or some could be waiting until the end of the week.
In some cases the update can take over a week to arrive, but in the past these small security patches have rolled out rather quick, pain free, and to all users as Google wants to protect all devices as soon as humanly possible. We'll update once OTA updates start arriving, and share more details.
How to Get it Now
As always, users can get the latest February Android 6.0.1 Marshmallow software release right now. Like Google always does, the company released the factory images for every single device mentioned above. Developers can flash this with multiple different tools, and regular users can the same way they've flashed any other software update.
Read: How to Install Android 6.0.1 Right Now
Just like most updates, owners can head to the Factory Images website from Google, find their device and the latest software update. Then just download it, and manually flash the update file. This typically wipes the device clean, but also allows for a clean slate, which delivers the best and smoothest Android experience.
Regular owners should just wait for the over the air update, accept it, and let the tablet and Google do everything. Advanced users can check out our quick tutorial above. Again, we'd recommend most users wait for the update and do it automatically, as that's the easiest method.
Google Pixel C Update
The Pixel C tablet isn't a Nexus device. It's 100% made, developed and manufactured by Google. It was released during the holiday season and is a premium Android tablet with an optional keyboard accessory made entirely out of aluminum for $499. It's Google's best tablet yet, but wasn't a Nexus device.
That said, it's still getting the same monthly security update to the latest version of Android. Subsequently, this is the first software update for the Pixel C. Which means owners will want to accept it, or flash it manually using the instructions above.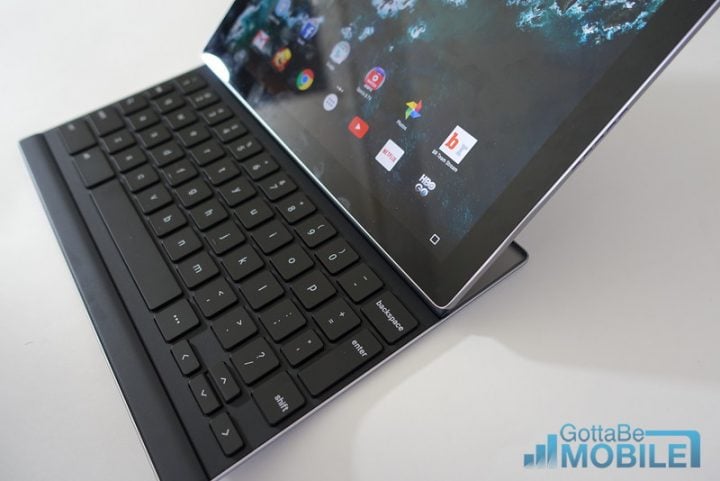 Google's Pixel C has a few bugs with the bluetooth keyboard, and a few bugs with the touchscreen keyboard as well. Otherwise, it's an excellent all-around Android tablet. The update specifically mentions attaching the bluetooth keyboard for over 3 minutes, because there is a software update going to the tablet and the optional keyboard accessory as well.
We're expecting a few bug fixes, performance enhancements, keyboard tweaks and other changes to be in this update, but we won't know until the full changelog is detailed. That said, this is the first update for the Pixel C, so all owners should accept it and enjoy any and all changes.
Update Problems & Fixes
Like all updates, this could cause a few issues here and there for some owners. Typically we haven't seen too many issues with security updates, but you never know what a software update will do or how it will interact with specific apps. We're confident in telling users to accept it once it arrives, but some may want to wait and see if users experience problems.
This is a small security update that should go smooth, but at the same time we've seen small updates cause all sorts of issues in the past with the older Nexus 5. So use caution, and backup your device just to be safe.
We haven't heard about any problems, but the update hasn't started arriving yet either. You'll want to keep an eye on Google's Nexus Help Forum for feedback. For now, take a look at our list of common Android 6.0.1 problems and fixes.
Final Thoughts
It isn't Android 6.1 yet, but we're assuming that could arrive sometime here in early 2016, or before Google I/O later this year. At Google I/O we'll get a preview of the next major version of Android, which could be 6.1, 6.2, or even Android 7.0. For now, this is nothing more than a small security update rolling out to almost all currently used or sold Nexus smartphones and tablets.
In the meantime, stay tuned, and wait for the update to arrive. If we find out any other details, major changes, or potential issues we'll update with more details. Has your device received the February Android 6.0.1 Marshmallow update yet? Drop us a comment below if so.

As an Amazon Associate I earn from qualifying purchases.