Android 5.0 Lollipop Release: 6 Tips for Nexus Users
Earlier this month, Google started rolling out Nexus Android 5.0 Lollipop updates to its Nexus 5, Nexus 4, Nexus 7, and Nexus 10 variants around the world. Many Nexus users got the update within the first week though there are still some people that are still without their upgrade. With those people in mind, we offer some advice to Nexus users still waiting for Google's Nexus Android 5.0 Lollipop OTA.
Last month, Google finally announced several new products including a Nexus 6 smartphone from Motorola, a Nexus 9 tablet from HTC, and an Android 5.0 Lollipop update for the Nexus 4, Nexus 7, Nexus 10, and Nexus 5. Google did not outline a specific release date for the Nexus Android 5.0 Lollipop roll outs, leaving those announcements for a different date.
That date arrived earlier this month when the company began pushing out Android 5.0 Lollipop updates to the Nexus 5, Nexus 7 Wi-Fi only, and the Nexus 10. A little later on, the company delivered the Nexus 4 Android 5.0 Lollipop update to owners of the aging former flagship. And while many Nexus users got the opportunity to pull down the OTA from Google in the early stages, there are still some users that are waiting for the Android 5.0 Lollipop update to arrive.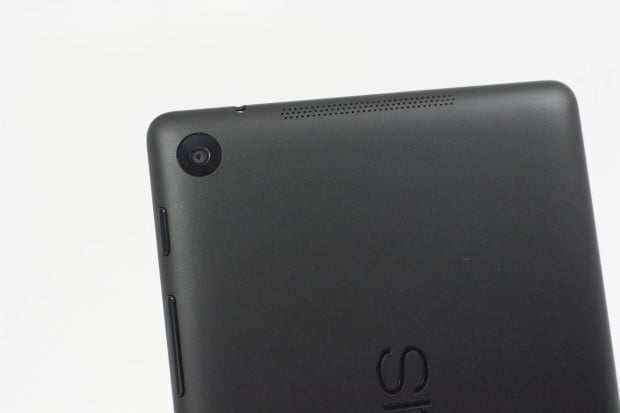 Google's Android update roll outs are notoriously slow. Usually, they take about a week to deploy though as we're finding out, the Android 5.0 Lollipop update is rolling out much slower than that. Some Nexus 5, Nexus 7, and Nexus 4 users are still waiting for their chance to move from Android 4.4 KitKat to the new operating system. Devices in our possession are still without the OTA upgrades more than a week after the software first started rolling out. It's unusual but Android 5.0 Lollipop is a massive update and Google seems content taking its time.
It's also worth noting that the company has yet to roll out the Android 5.0 Lollipop update to the Nexus 7 LTE or the Nexus 7 HSPA+, the cellular variants of the Nexus 7. It's not clear when Google plans to deliver these updates though an early rumor suggested that Google would get its Nexus Lollipop release out by the end of November.
Today, we want to offer some Nexus Android 5.0 Lollipop tips to stragglers, those that own a Nexus device but still haven't seen the OTA pop up on their smartphone or tablet. Keep these in mind as we trek further into the month of November and towards the end of the year.
Start Preparing Your Device for Android 5.0
Even if you consider yourself a seasoned Nexus user, you'd be wise to prepare your device ahead of the Android 5.0 Lollipop OTA. Proper preparation can help to limit issues and headaches post update and it will ensure that your transition from Android 4.4 KitKat to Android 5.0 Lollipop is as smooth as humanly possible.
There are a number of steps that you can take to prepare ahead of your missing OTA update though we'll focus on a few of them here. First, clean up your device and ensure that you have a good amount of free space on your device. Take this wait as an opportunity to delete files that you no longer need. Android 5.0 Lollipop requires 500MB of free space to install but the real benefit is that you'll have a nice, clean device after getting your new software on board.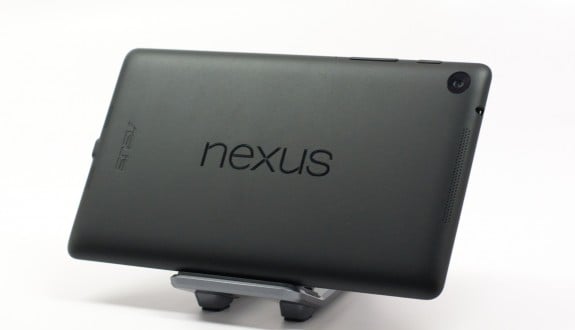 You'll also want to make sure that your files are backed up before installing the update. You can flip on Auto Backup and you'll want to make sure that your other cloud services are set up properly before installing the software. There's always a chance that something could go wrong during or after the upgrade and you do not want to lose precious files.
Little steps like this will go a long way and we highly recommend taking a look at our guide before the OTA arrives for your device. It's going to benefit you in the long run.
Investigate Nexus Android 5.0 Lollipop Problems
You would be wise to take a look at the Android 5.0 Lollipop problems that are plaguing Nexus devices at the moment. There are a number of them and there's potential for them to impact your device once you get the OTA and the software on board. By investigating, you'll not only familiarize yourself with the issues themselves but you'll also likely run across temporary or permanent fixes provided by the Android community.
This is going to be essential to your Android 5.0 Lollipop experience because there's really no telling how long it's going to take Google to roll out its first Android 5.0 Lollipop update. Google typically rolls out bug fixers in the weeks after a release but for the moment, you're going to be on your own when it comes to Android 5.0 problems.
Get acquainted with the issues, both big and small, and bookmark or jot down resources where you can find fixes. We recommend taking a look at Google's Nexus Help Forums first. There are a ton of knowledgeable people on there that should be able to come up with some potential remedies for any issues that you may encounter down the road.
Sideload Lollipop At Your Own Risk
If you're tired of waiting for the OTA, and we're sure that many of you are, you can go the manual route and sideload the software using the appropriate steps and files. At this point though, most of you should probably avoid this method because it can cause serious problems on your device, problems that could ultimately force you to perform a factory reset.
Instead of sideloading, we suggest researching the process right now so that next time, you can sideload the software and skip Google's lengthy OTA process. There's no reason to risk the stability of your device this late in the game. There's too much potential for things to go bad, especially if this is your first Google OTA.
Check for the Update Daily
Instead, we recommend checking for the update through the device's settings twice a day. Any more than that is going to be overkill. Twice a day or so, once in the morning, once at night, is good enough. Most people are simply going to get a prompt in notifications without manually checking for the update. That's how we got several of our Nexus Android 5.0 Lollipop updates. Point is, there's no need to mash on check for update. You won't get it any faster that way.
Don't Do This
For many years, the Google Framework Services "trick" was promoted by some sites as a way to force a Nexus update. While this "trick" may force the update, it's going to do way more harm than good. Here is what Google Engineer Dan Morill had to say about the Google Framework Services "trick" a long, long time ago:
Doing this changes the primary ID by which Google knows your device. As far as the servers are concerned, the device was basically factory reset. There are many downstream effects of this, but a big one is that this invalidates the tokens used by any app that uses GCM (which is nearly all the Google apps, and a ton of third-party apps.)

How apps react to GCM IDs changing varies by app. With Play Store you have to log out and log back in, I think Gmail usually handles it transparently eventually but won't get new mail notifications for a while, etc. Some apps you may have to clear data on to recover. All apps will simply stop getting GCM push-messages, until they get a new GCM ID; some do this frequently, others rarely, and some apps use the GCM ID as an ID on their own servers (as it is opaque and basically random), so other things besides push messages may not work.

Nothing bursts into flames, but it makes a ton of nuisances on the device, including some that can look pretty mysterious. Your mileage will vary depending on what apps you use.

All of this can be avoided by just doing an 'adb sideload' if you are impatient.
Even Google itself warns against it. Do not use this method.
Be Patient
Finally, just be patient. These updates have been rolling out for quite some time now and we should be nearing the end of several of these roll outs (Nexus 5, Nexus 7 Wi-Fi) and perhaps, the start of others (Nexus 7 Cellular). The last thing you want to do is jeopardize your device because you're sick and tired of waiting around for the update. Remain patient, stay logical, and you should come out of the update process better for it.

As an Amazon Associate I earn from qualifying purchases.